Recreate a discontinued seasonal coffeehouse favorite with this simple eggnog coffee syrup. Use it in your homemade coffee or espresso drinks, or give as a gift!
There's a certain popular coffeehouse that I love to visit (I'll give you a hint, it rhymes with "Shmarkbucks"). My absolute favorite beverage is their pumpkin spice latte. But running a close second was their eggnog latte. Can I tell you how disappointed I was when I found out they'd no longer be offering it around the holidays?
I *love* eggnog. And anything flavored with eggnog. It's not Christmas without eggnog, just like it wouldn't be Christmas without a tree, or Christmas songs on the radio, or the Rankin and Bass claymation Christmas special on TV.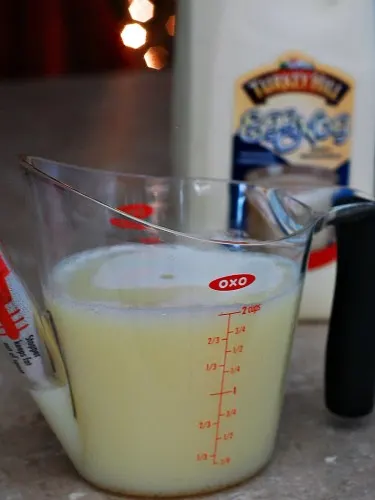 Then Dave asked why I didn't just make an eggnog syrup at home. It was like one of those Homer Simpson "D'oh!" moments. Why didn't *I* think of that?? After all, last year, I made my own pumpkin spice syrup.
At first, I just tried lightening my coffee by adding eggnog instead of coffee creamer. Yeah, no. Not the same. Then I did some Googling and saw that a blogger friend of mine had already made an eggnog syrup. Every single thing I make from her blog is amazing, so I set out to make her recipe. It was a tad too sweet for my liking, so I made it again (first world problem, I know!), reducing the sugar. Perfect! If you miss the Eggnog Latte, too, you need this syrup.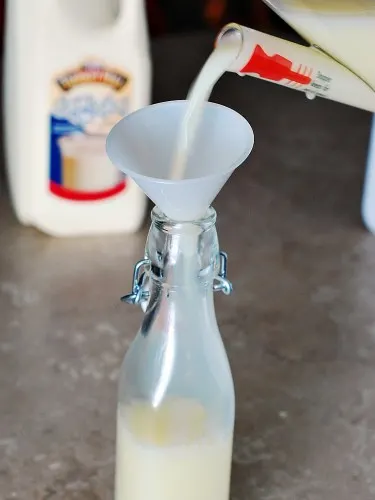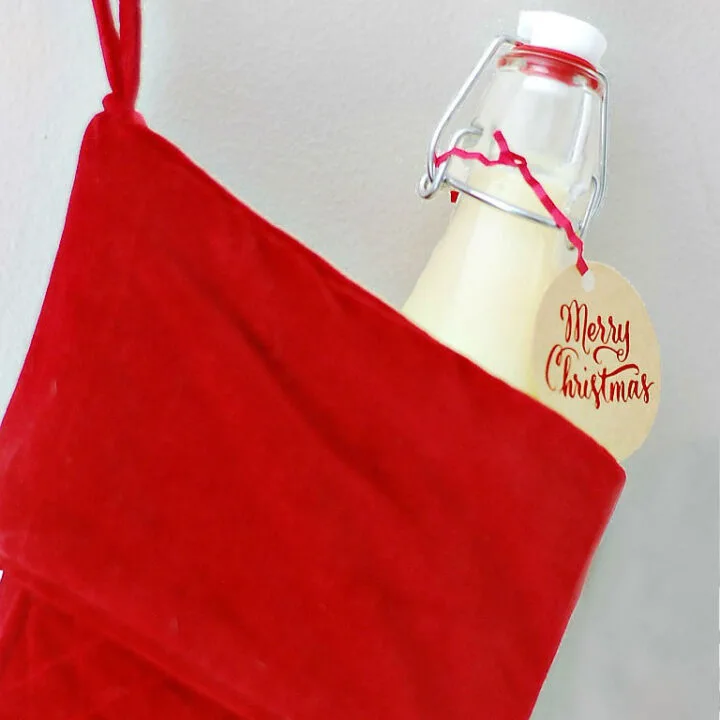 Eggnog Coffee Syrup
Ingredients
1 cup water
½ cup eggnog
1 cup sugar
Instructions
Place the water, eggnog and sugar in a heavy-bottomed saucepan. Set over medium-high heat, stirring occasionally, until scalding (little bubbles form at the edges of the pan).
Remove from the heat and pour the mixture into a liquid measuring cup (I used a fat-separator measuring cup) and let sit at room temperature for 30 minutes.
If using a fat separator cup, remove the stopper and pour into a storage container, leaving the solids in the measuring cup. If using a regular measuring cup, use a spoon to skim off the solids before pouring into a storage container. Discard the solids. Store the syrup in the refrigerator.
Slightly adapted from Annie's Eats