Happy New Year's Eve, readers!
Before I start a new year of recipes, I wanted to recap what you thought were the best posts of 2014.
Reader Favorites of 2014
14. Cherry Pomegranate Mojito — I can't wait until fresh cherries are back in season to make this mojito again.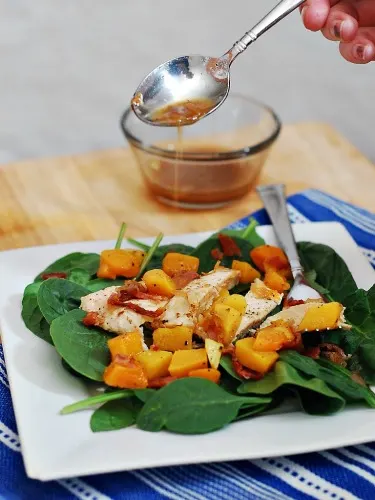 13. Chicken, Squash and Spinach Salad with Bacon Vinaigrette — Delicious and ready in under 30 minutes? No wonder this was a reader favorite!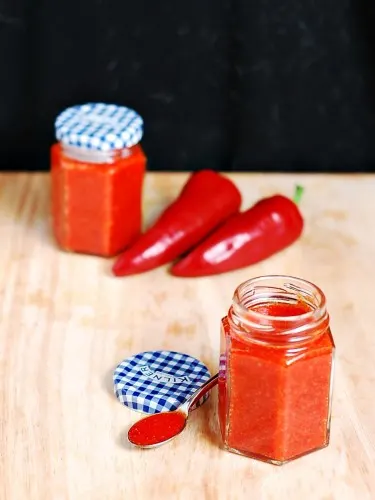 12. Homemade Sriracha — DIY seems to be a popular theme all over the web. Making your own condiments at home is no exception.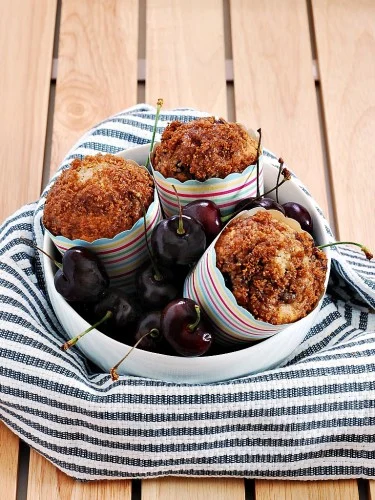 11. Dark Chocolate Cherry Muffins — Another cherry recipe! Seems you guys like them as much as I do! Can't go wrong with cherries and dark chocolate for breakfast.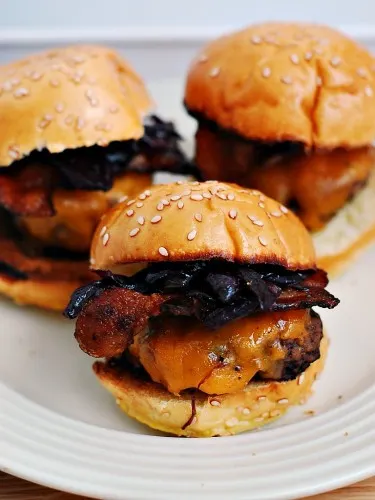 10. Bacon, Onion and Cheddar Sliders — Onions caramelized in red wine on top of bacon cheddar burgers? These were one of my favorite recipes this year, too!
9. S'mores Crumb Bars — All the deliciousness of marshmallows without the mess. Perfect picnic food!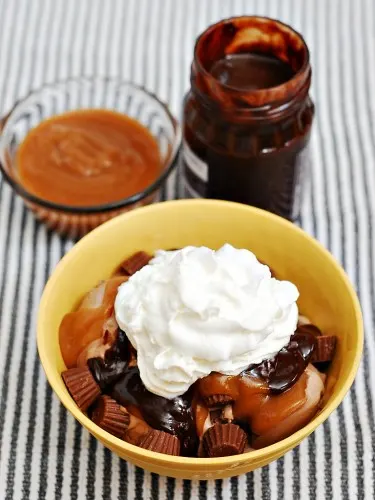 8. Chocolate Peanut Butter Ice Cream Sundaes — Another DIY! Homemade peanut butter sundae sauce beats anything you could buy off the shelf!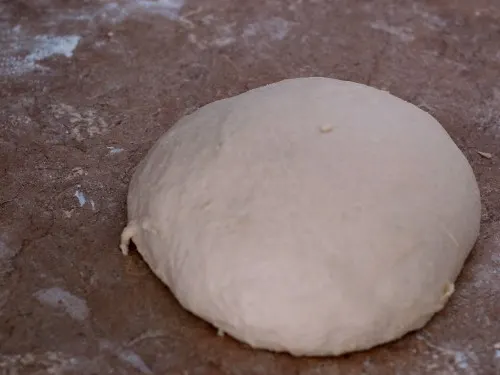 7. Pizza Dough by Hand — My first post with a video! You guys loved this tutorial on making pizza dough without a mixer or bread maker.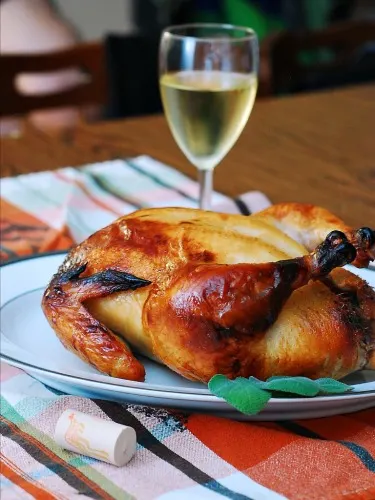 6. Riesling-Brined Turkey — Turkey brined in a mixture of white wine and cider keeps the bird moist and juicy. Never eat dry turkey again!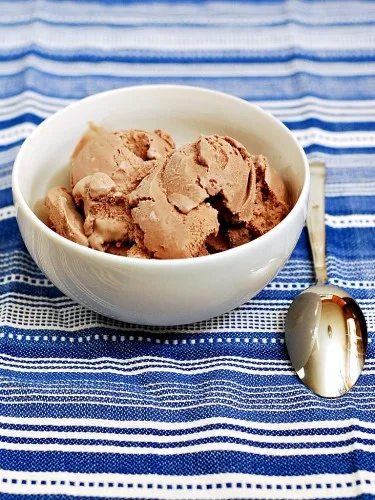 5. Pinot Noir Ice Cream — Red wine in ice cream form? No wonder this amazing ice cream made the Top 5!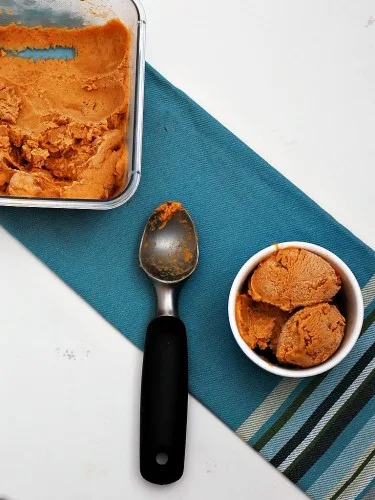 4. Pumpkin Gelato with Salted Caramel Swirl — Pumpkin and caramel just seem to be made for each other.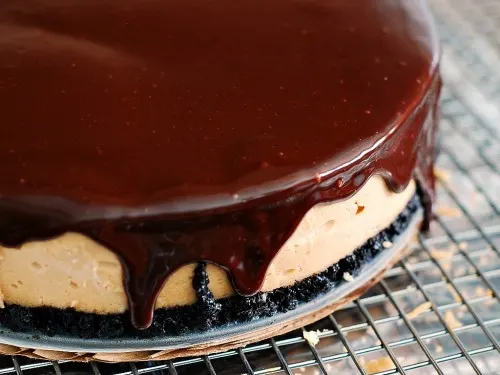 3. Peanut Butter Cheesecake with Nutella Ganache — You guys. This cheesecake. If you have not made this recipe yet, you need to fix that. IMMEDIATELY.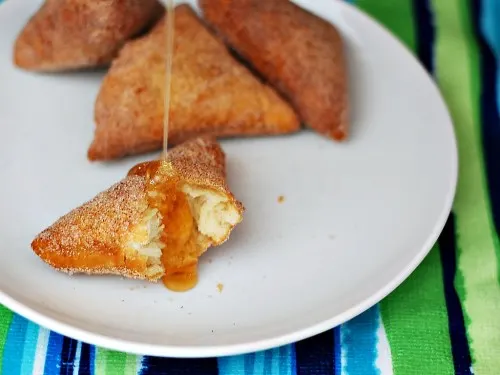 2. Sopapillas — Fried dough tossed in cinnamon sugar, served drizzled in honey? Yes, please!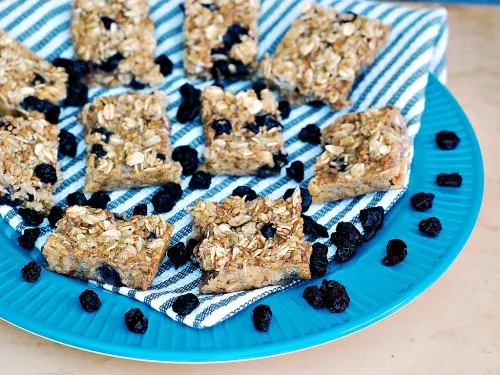 1. Baked Blueberry Oatmeal Bars — Blueberries and oats in a easy-to-eat bars for a quick, healthy breakfast or snack.