Have you caught sriracha fever yet? You can make this low-calorie, low-fat condiment at home!
Have you heard about sriracha? For about a year, I saw it mentioned everywhere, but had no idea what it was, or even how to pronounce the word.
What is it? It's pronounced "see-rah-cha", and it's a kind of hot sauce, made from chili peppers, garlic, sugar, salt and vinegar. It's named for the city in Thailand where it was first produced.
It's available for purchase in the International Foods aisle at most grocery stores, but thanks to Cooking Light's July 2014 issue, I learned that you can also make it at home very easily.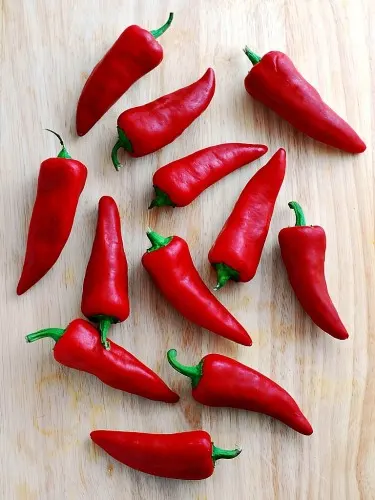 It was for this recipe that I embarked in the Quest for the Elusive Red Chile Pepper that I mentioned back on Monday. I know I had previously seen red chile peppers in my local grocery store, but I checked all SEVEN grocery stores (Trader Joe's and Whole Foods included) within a 10-minutes radius of me, and couldn't find them. I finally found them at Wegman's.
Into the pot they went with the rest of the ingredients, and a little more than half an hour later, I had homemade bright-red, clear-your-sinuses spicy homemade sriracha.
What can you do with homemade sriracha? Try these recipes from some of my favorite food bloggers: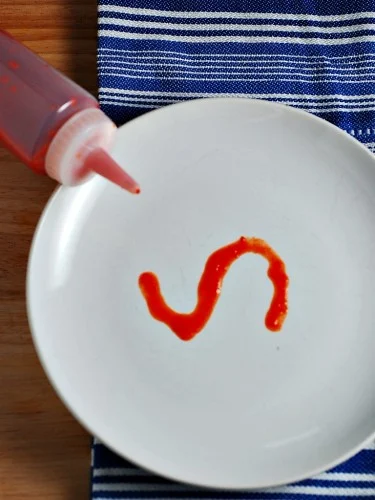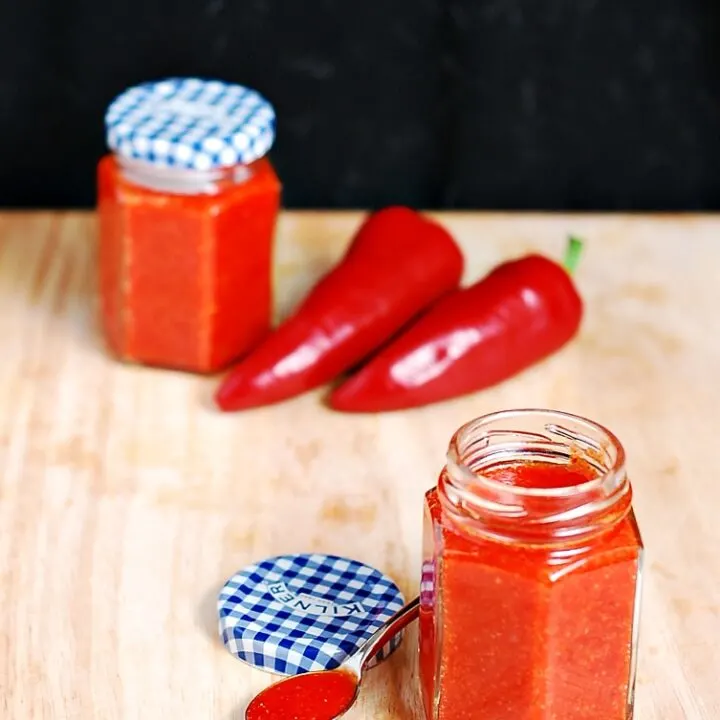 Homemade Sriracha
Ingredients
2 cups (8 ounces, about 10 medium) red Fresno, Serrano and/or Jalapeno peppers, quartered and seeded (remove all seeds for the least spicy sauce, leave a few in to increase the heat)
10 cloves garlic, peeled and split in half
3 tablespoon sugar
¾ teaspoon salt
¼ cup distilled white vinegar
¼ cup hot water
Instructions
Place the chile peppers, garlic, sugar, salt and vinegar in a medium saucepan. Cover the pot, and place over low heat. Cook for 30 minutes.
Transfer the contents of the saucepan to a tall container (I use a plastic lemonade pitcher). Add the ¼ cup hot water, and puree with an immersion blender to your desired degree of chunkiness, adding more hot water by the teaspoonful if necessary. Transfer to storage container. If using a squeeze bottle, strain through a fine-mesh sieve first.
Recipe from Cooking Light