These are the 10 most popular recipes that I published this year!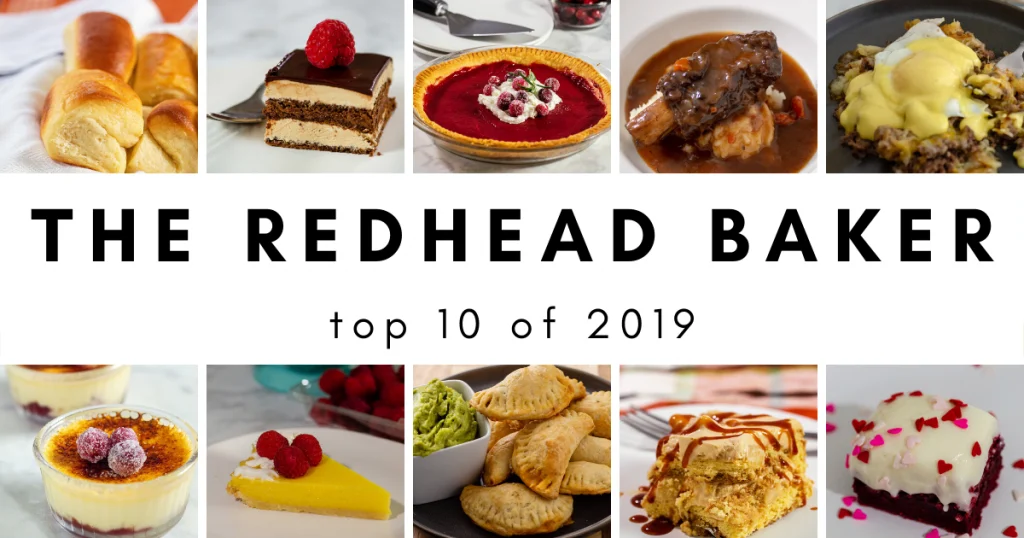 Top 10 Recipes of 2019
As 2019 winds down, it's time for the annual "Best of" wrap-up, where I feature the most popular posts from the 63 recipes I published this past year, as determined by number of pageviews.
First, I want to thank all of you who come to read my blog, share my recipes on social media, leave comments, and ask questions. I started this blog because I love cooking and baking, and I hope that I've helped you discover new recipes, new techniques, and new confidence in the kitchen.
Now that the mushy stuff is over, without further delay …