Is there anything better on a chilly winter day than a bowl of hearty French Onion Soup topped with melty cheese?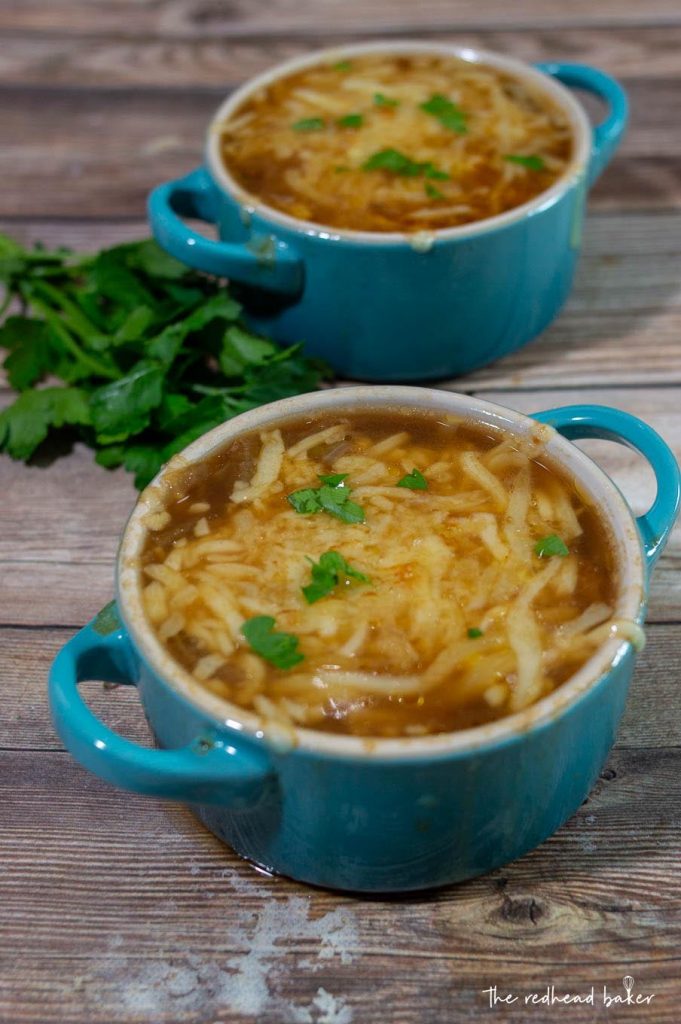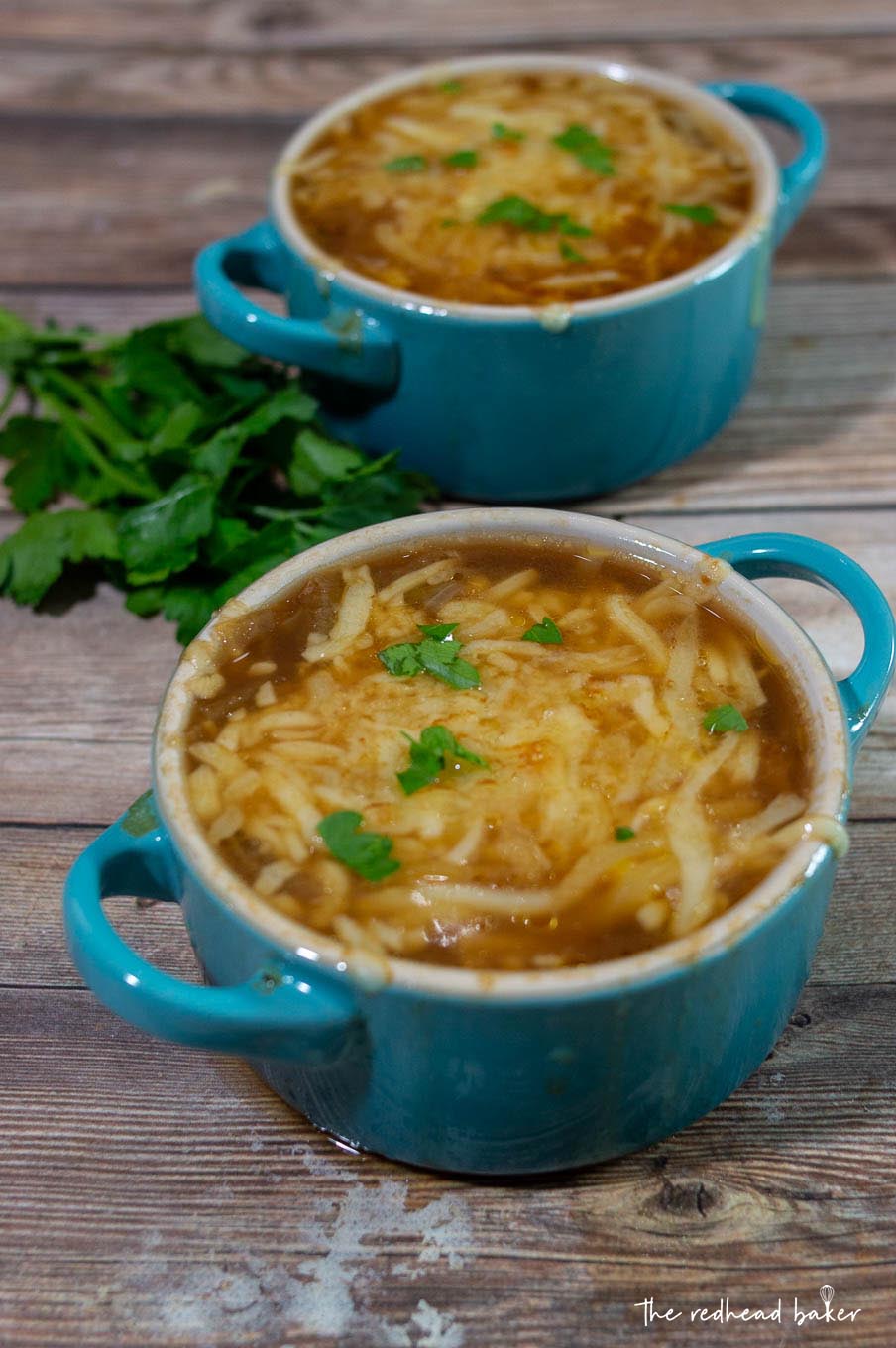 I have a love/hate relationship with winter. I hate being cold. I hate walking the dogs on icy sidewalks. I hate driving in the snow. I hate how little daylight there is in winter.
But at the same time, I'd hate to live in a place that didn't have winter. I love being home on a snow day, watching the flakes fall with a cup of hot cocoa, and a pot of soup simmering on the stove.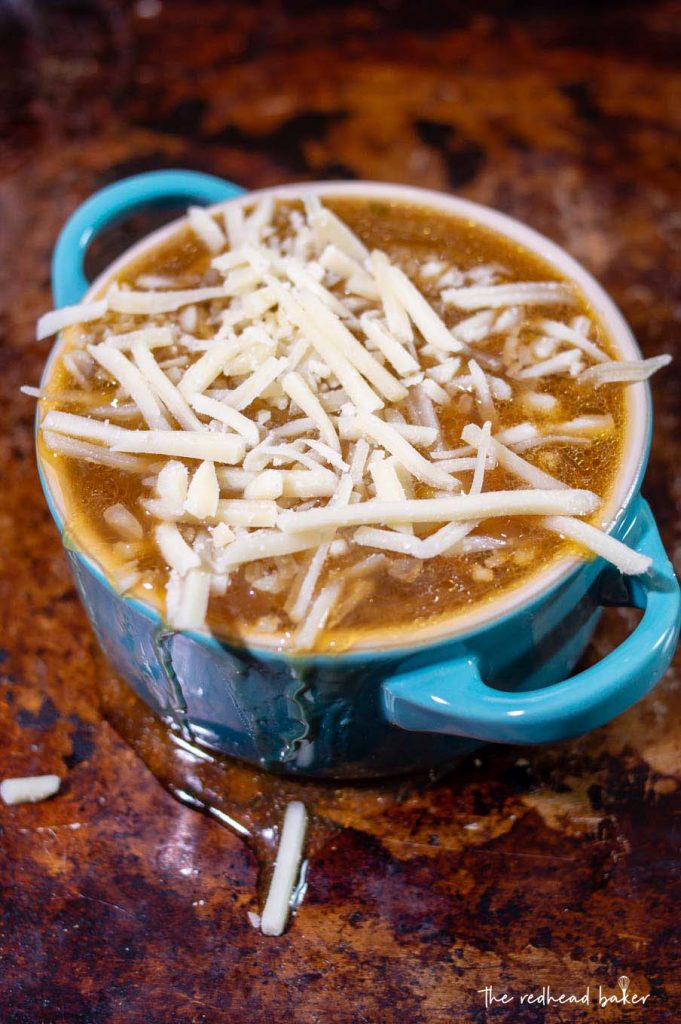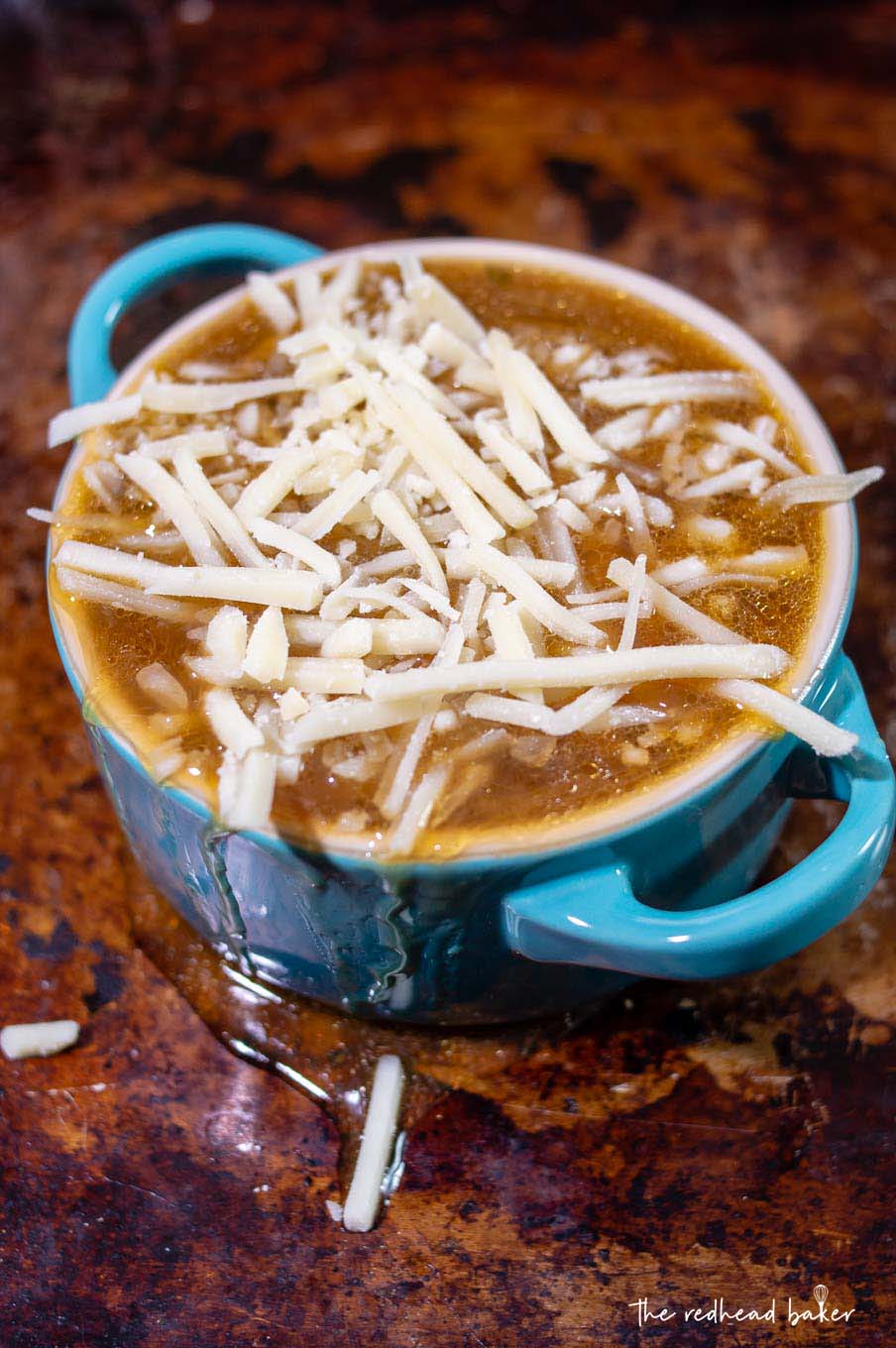 When my brother and I would come inside from playing in the snow, my parents would make us each a grilled cheese sandwich and a bowl of soup: chicken noodle for me; creamy tomato for my brother.
I'm picky when it comes to soup. I usually prefer creamy soup, unless it's tomato soup. Chicken noodle is one exception; French onion soup is the other. Maybe it's the layer of gooey, melty cheese on top.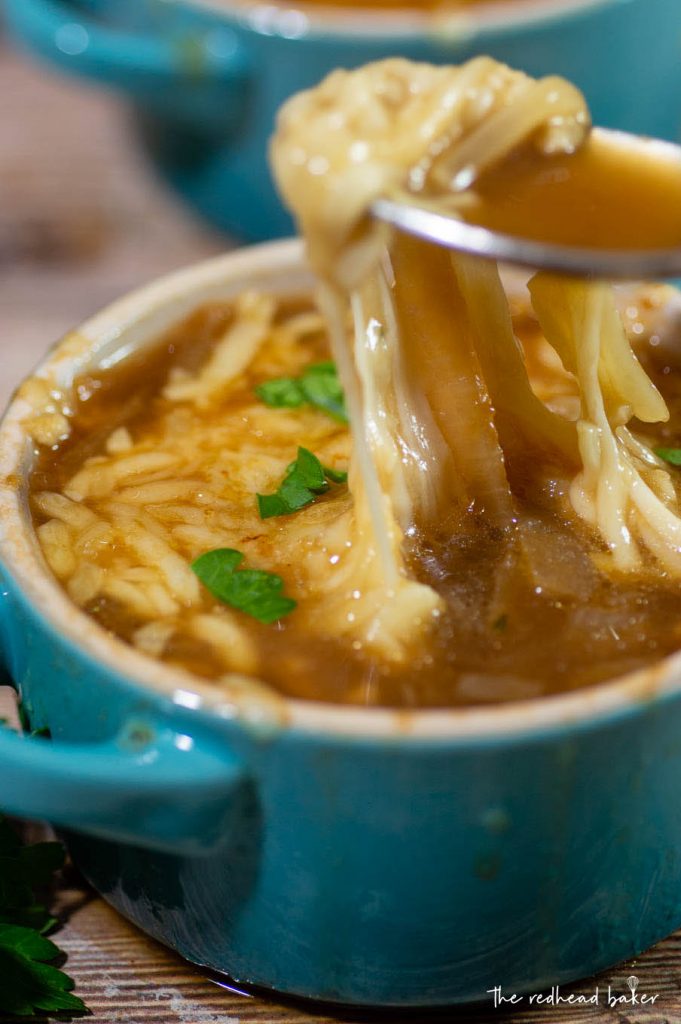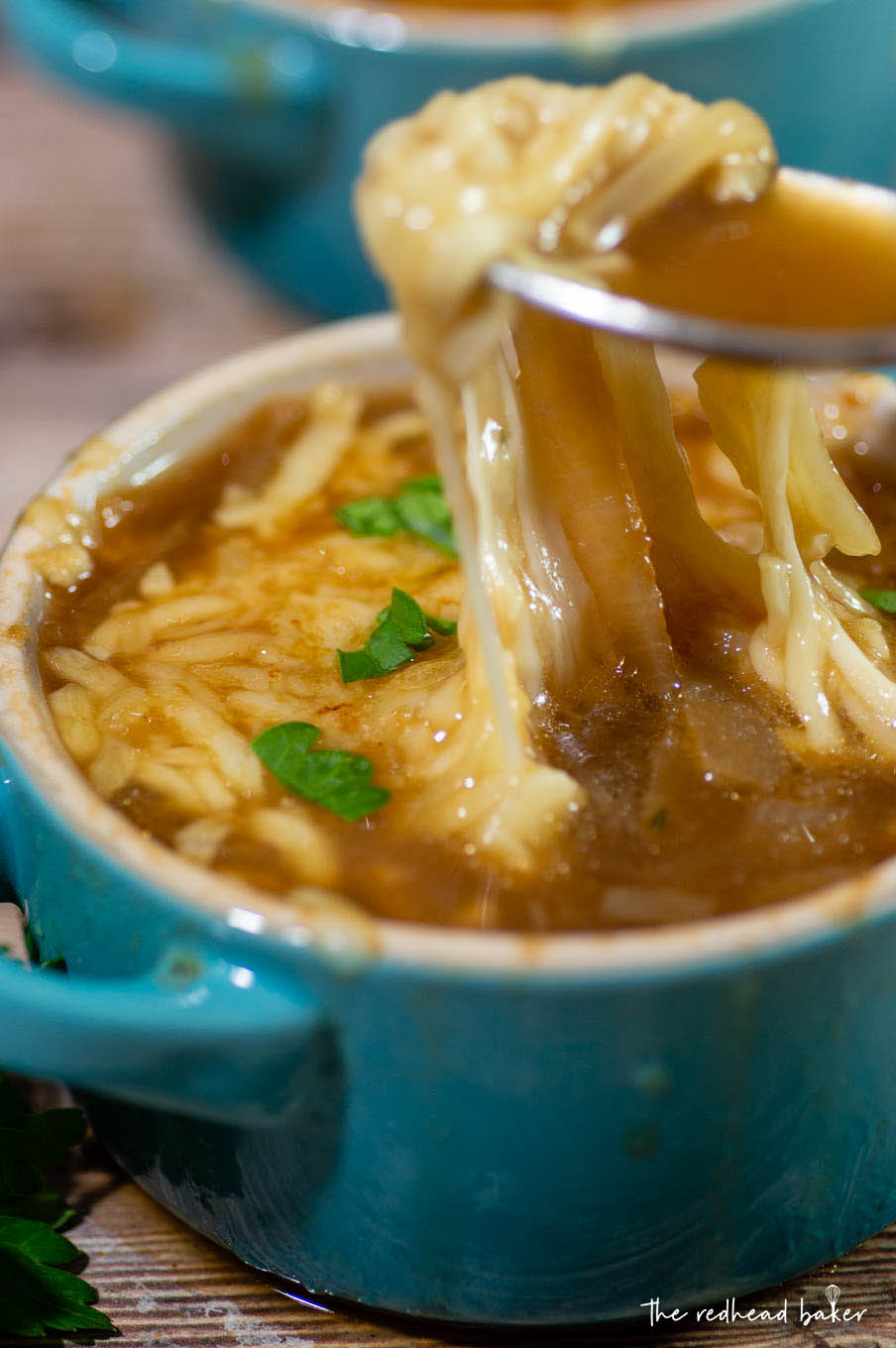 Good French onion soup is based on well-caramelized onions. Caramelizing onions (breaking down the sugars in the onions to produce a sweeter flavor) takes time; you can't rush the process. Some try to cheat by adding sugar to the onions as they cook, but I don't like the flavor that gives to the soup overall.
This recipe can be made ahead of time, through Step 7, then cooled to room temperature and refrigerated for up to 3 days. Reheat the soup to about simmering before proceeding with Step 8.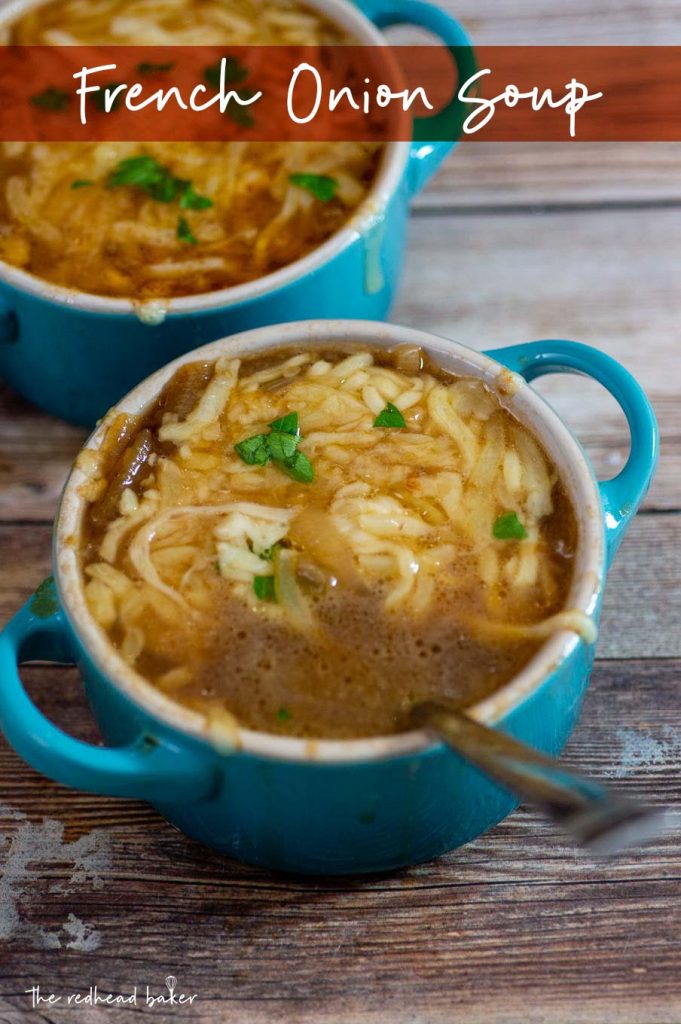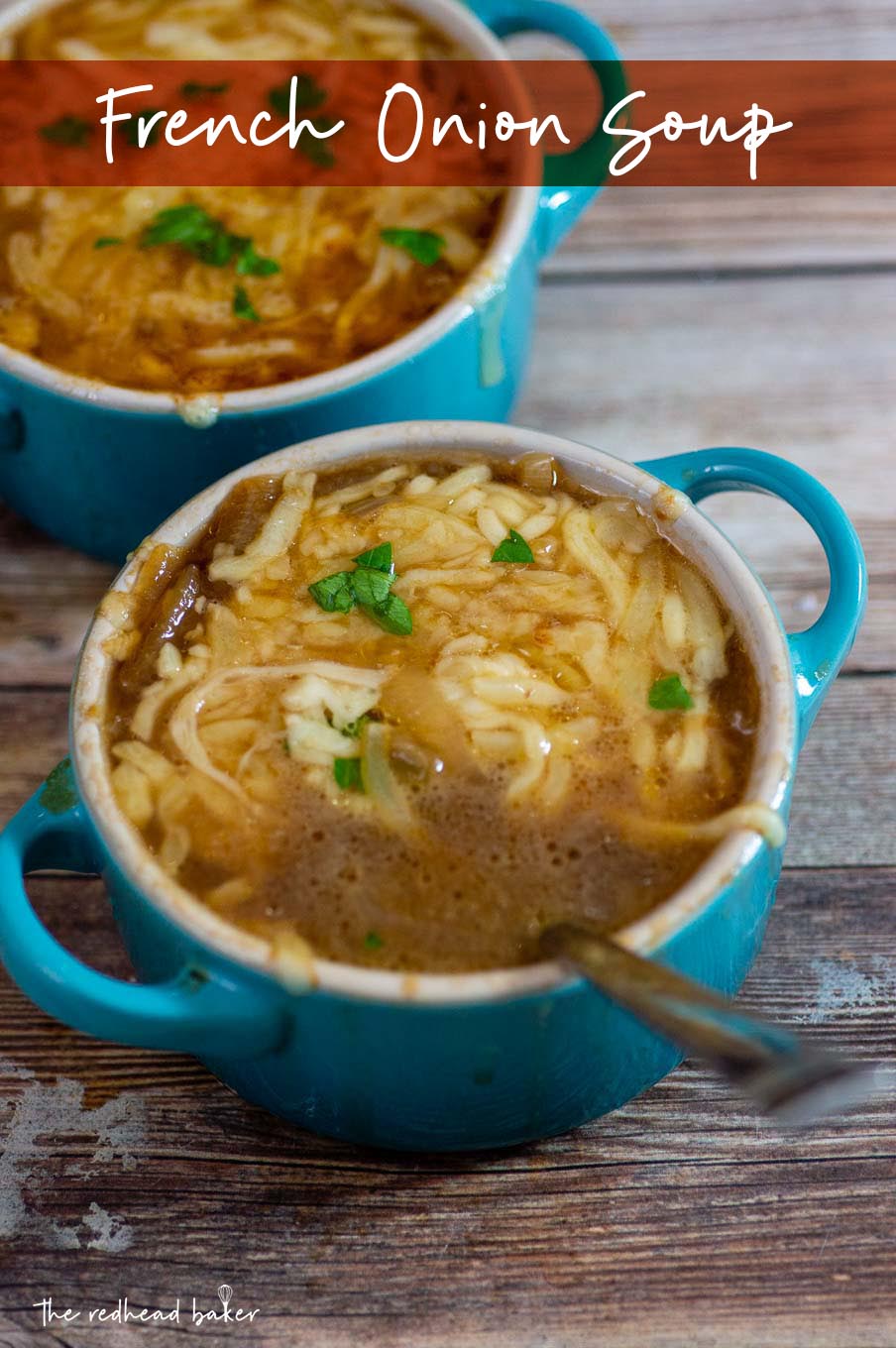 [amazon_link asins='B01IWBZU58,B003EH2O7S,B001B14ODG,B002NU6HOI,B00004RFKS,B0723FXC74,B0007VO0CQ' template='ProductCarousel' store='theredheadbak-20' marketplace='US' link_id='006266b9-fbf8-11e8-b46d-d7445b919a18']
Adapted from Food & Wine
More Recipes for National Soup Swap Day