Sorry to start this post off on a somber note, but today is the one-year anniversary of the loss of my baby.
We never did find out why my water broke just 19 weeks into the pregnancy. According to the autopsy and genetic testing, the baby was a perfectly healthy little boy. We named him Benjamin David. If he had been born around the time he was due (October 26th), he'd be 8 months old now.
The grief is not as profound as it was a year ago, but I still think of my son often. It still bothers me that I'll never know why it happened. I still struggle to answer the seemingly simple question, "How many kids do you have?" On the up side, with help, I was able to work through the feelings of guilt, that I somehow caused the loss; and I don't feel guilty about smiling, laughing, and having fun, about moving on. I'll never be "over it," but I don't need to be in mourning for the rest of my life.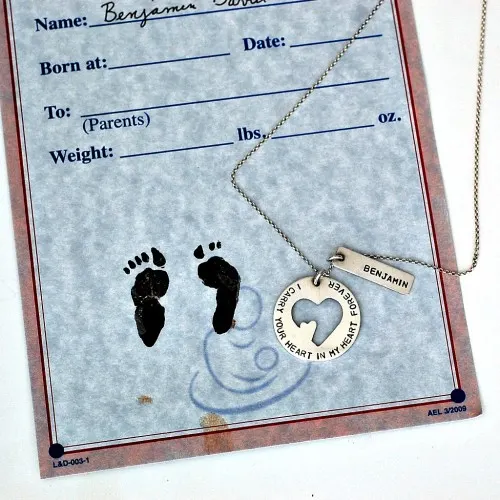 Benjamin's big brother Liam is 2.5 years old now, and like most toddlers, he can be a picky eater. I never have a problem getting him to eat fruit or dairy, but vegetables and protein is another story.
This yogurt smoothie is one of the ways I sneak protein into him. I use Greek-style yogurt in the smoothie, which has more than twice the amount of protein (18g per cup vs. 8 g per cup) as his favorite "regular" yogurt.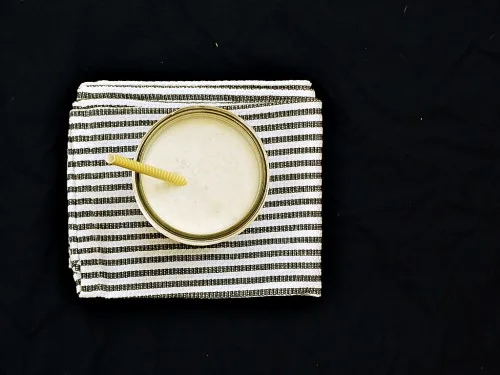 You can use any type of blending appliance to make this smoothie: blender, immersion blender, probably even a food processor.
Use the ripest mango you can find — if your mango is underripe, your smoothie won't be, well, smooth. It will feel gritty.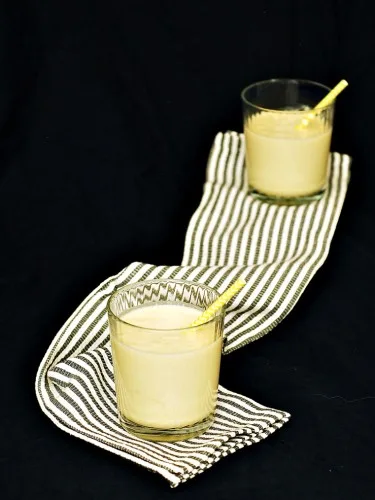 Mango Coconut Yogurt Smoothie
A Redhead Baker original
Ingredients
1 cup vanilla-flavored Greek-style yogurt
1 cup coconut milk
1 very ripe mango, peeled and diced
1 tablespoon sugar, if needed
Directions
Place the Greek yogurt, coconut milk and diced mango in a blender or food processor (or a tall container, if using an immersion blender).
Process until the mango is pureed and all ingredients are well-combined.
Taste the smoothie. Add sugar to taste, if needed, and process another five seconds.
Yield: 2 (8-ounce) smoothies