Are you on a sugar high from my posts earlier this week? Here's a delicious savory dish for you, brought to you from Jenna's Cooking Journey via the What's Cooking Swap, hosted by A Taste of Home Cooking.
The theme this time around was side dishes. Side dishes are often over-looked, especially in this household. I say that I spend a chunk of time one weekend day, planning meals for the week, but really, I'm planning the main dishes. Dinner time comes around, and five minutes before dinner is ready, I throw a bag of frozen veggies in the microwave to steam.
When I received my swap assignment, Mexican Rice Casserole, my first thought was "Taco night!" And after I read the recipe (especially the layer of melted cheese on top!), I decided taco night needed to happen sooner rather than later.
And what a treat it was. With all that melty, cheesy goodness, how could it not be? Jenna wondered if she picked up a can of diced tomatoes and spicy chiles, because her dish came out spicy, but I know my can of tomatoes and green chiles was labeled mild and ours had some spice, too — not that it was unwelcome! We love spicy! If you don't, cut back on the cumin and black pepper.
[gmc_recipe 1525]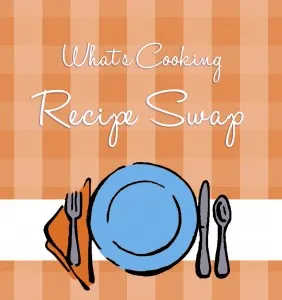 Check out the other side dishes from the swap by clicking on the photos below!