These 3-ingredient Nutella truffles are the perfect sweet ending for any special meal. They have a creamy center and a crisp chocolate shell.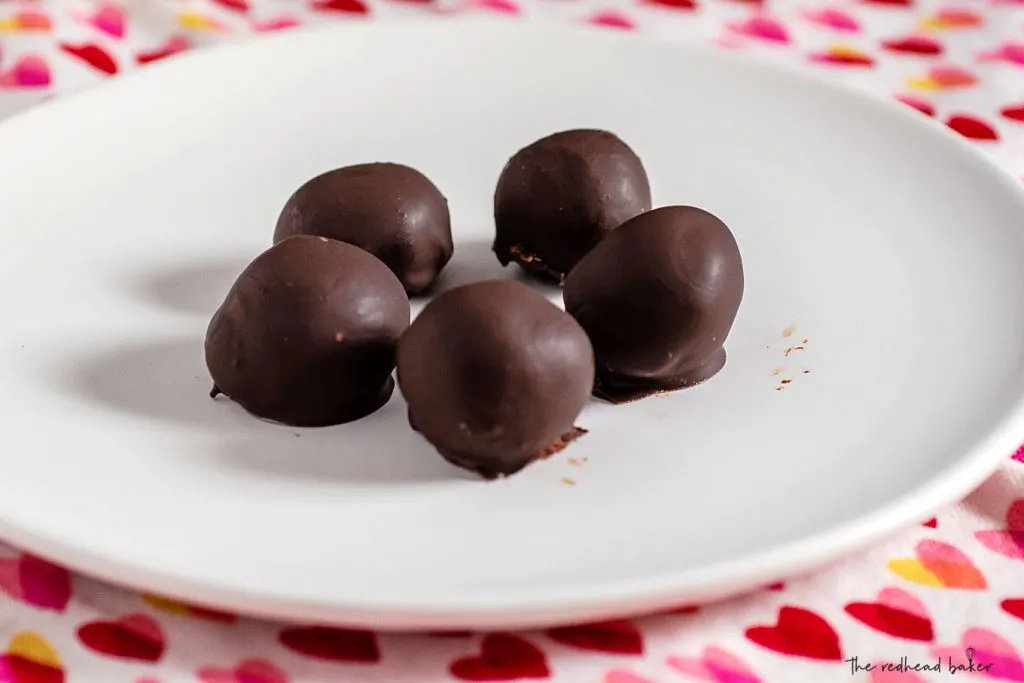 Ganache is an amazing thing. It's simply a mixture of chocolate and heavy cream, yet it has so many uses!
As a liquid, you can pour it over cakes, cheesecakes, or dip eclairs in it. You can chill it, then whip it into a frosting. Or skip the whipping and scoop it into decadent truffles.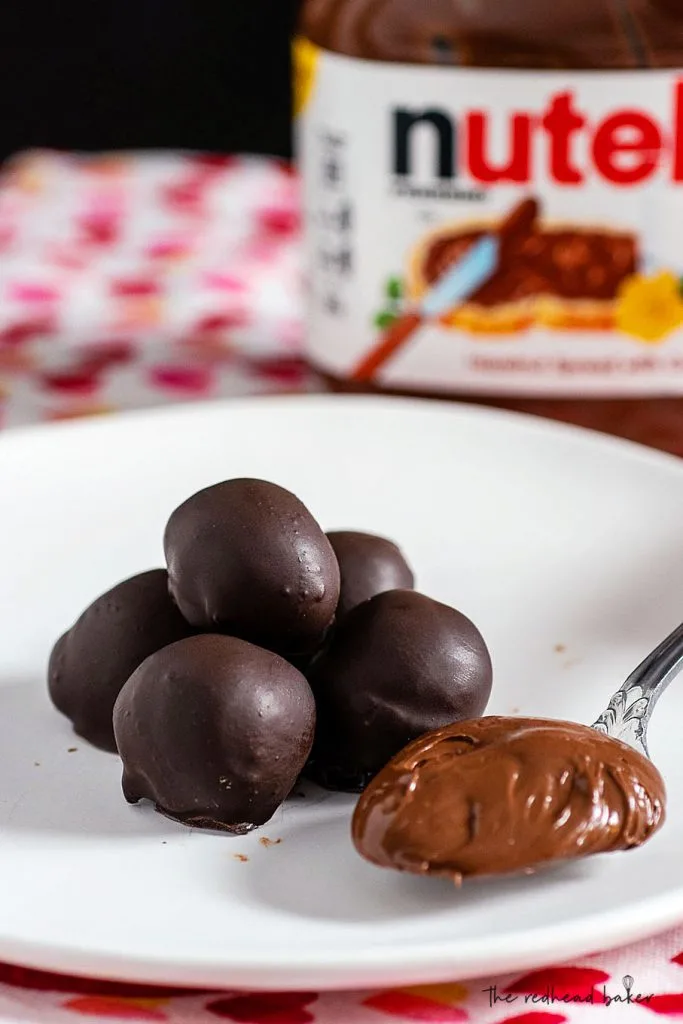 As you might know, chocolate is a finicky ingredient. It scorches easily, and if it touches so much as a drop of water, it seizes. So, how do you add other flavors to ganache? There are a few ways.
First, you can vary the type of chocolate you use: dark, semisweet, milk and white chocolate can all be used to make ganache. Next, you can flavor the cream through steeping. I used to work at a restaurant where we made mocha truffles by steeping the cream with espresso beans before mixing it with the chocolate.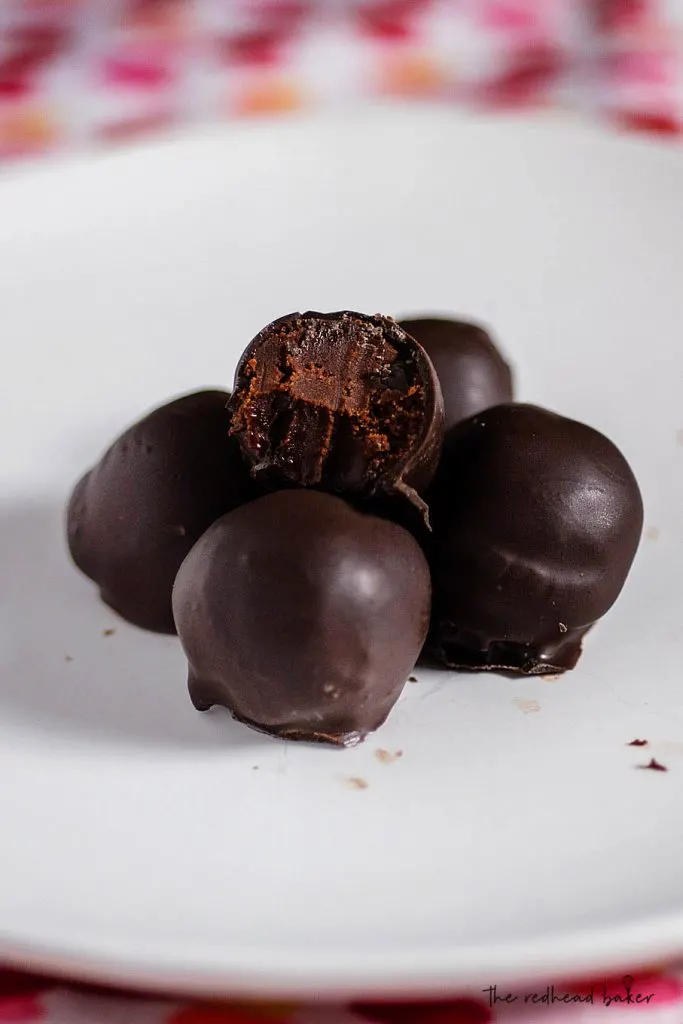 It's also possible to flavor truffles with liqueurs and extracts. But you need to be careful about how much you add, because too much liquid will cause the ganache to break (or seize).
Once the ganache firms up in the refrigerator, the fun (and the mess!) starts! I use a small, ½-tablespoon size scoop to portion out the ganache, then roll the balls between my hands. If you decided to wash the residue off of your hands part way through rolling, be sure your hands are completely dry before resuming.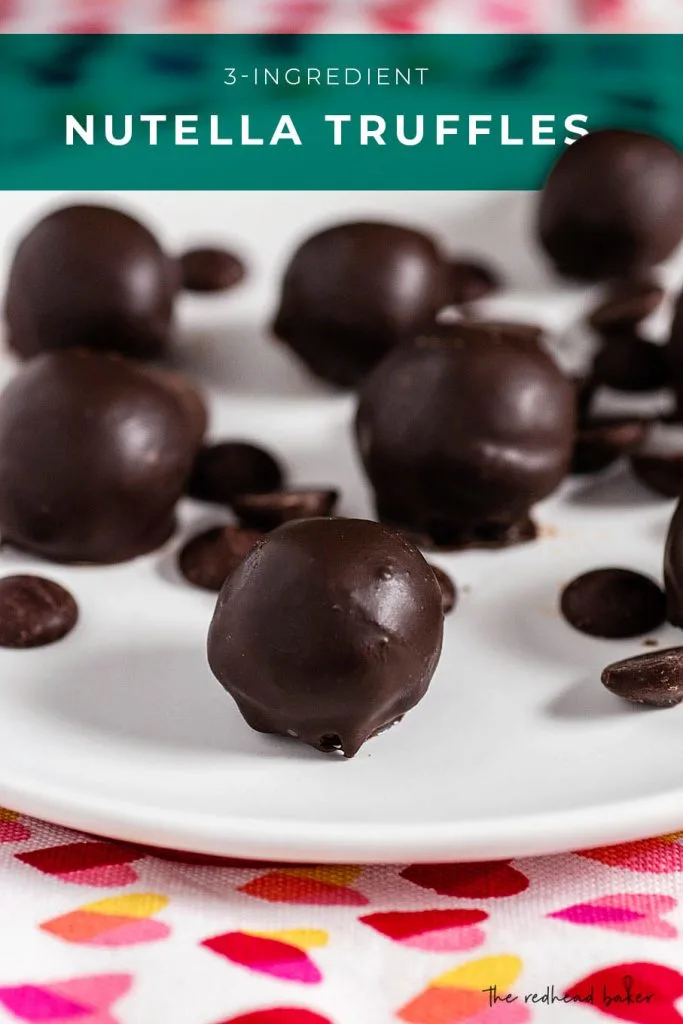 These decadent little bites are incredibly rich, so just one will satisfy any chocolate craving. They also make a great end to a special meal, like Valentine's Day or a romantic date.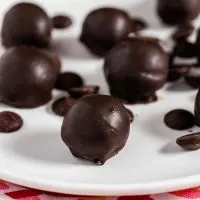 Nutella Truffles
Total Time:
8 hours
15 minutes
These 3-ingredient Nutella truffles are the perfect sweet ending for any special meal. They have a creamy center and a crisp chocolate shell.
Ingredients
½ cup heavy cream
12 oz semisweet chocolate chips, divided
½ cup Nutella
Instructions
Fill a saucepan with about an inch of water. Set over high heat and bring it to boiling, then lower the heat to a simmer.
Place 4 oz of the chocolate chips (about ¾ of a cup) and the heavy cream in a mixing bowl that can sit over the simmering water, but not touch the water.
Sit the mixing bowl over the simmering water and let the cream and chocolate heat up, stirring occasionally, until the chocolate melts and the mixture becomes thick and shiny.
Remove the mixing bowl from the sauce pan and turn off the heat under the sauce pan. Stir in the Nutella.
Cool the mixture to room temperature, then cover with plastic wrap and chill until firm.
Using a small cookie scoop, scoop portions of the ganache and roll them into balls and place on a sheet of wax paper. Once all of the mixture is scooped, cover the balls of ganache and chill for about an hour.
Heat the water in the sauce pan again to boil the water and then lower the temperature to simmering.
Place the remaining chocolate in a mixing bowl and set the bowl over the simmering water. Stir occasionally until the chocolate is just melted.
Drop one or two of the chilled balls of ganache in the melted chocolate. Use two forks to retrieve them, allowing excess chocolate to drip off, and place the truffles on a piece of wax paper.
Once all truffles are dipped in chocolate, chill again to firm up the chocolate. Once firm, place the truffles in an airtight container and store in the refrigerator.
Recommended Products
As an Amazon Associate and member of other affiliate programs, I earn a small percentage from qualifying purchases.
Nutrition Information:
Yield:

24
Serving Size:

1 truffle
Amount Per Serving:
Calories:

110
Total Fat:

7g
Saturated Fat:

5g
Trans Fat:

0g
Unsaturated Fat:

2g
Cholesterol:

6mg
Sodium:

5mg
Carbohydrates:

12g
Fiber:

1g
Sugar:

10g
Protein:

1g
I am not a certified nutritionist. This nutrition information is automatically calculated by third party software and is meant as a guideline only.
You might also like: