Summer is almost here! Enjoy a refreshing peach mojito cocktail!


It's almost summer time, my favorite time of the year! Flip flops and sundresses, visits to the beach or a summer resort, backyard barbecues, and other outdoor activities. Whatever your plans are for the summer, Target has what you need to get yourself ready. In addition to sharing one of my favorite summer cocktails, a peach mojito, I've teamed up with a few other bloggers to give you the chance to win a $200 Target gift card! Update: giveaway has ended.
Enjoy a summer cocktail after your Target shopping trip!
A traditional mojito is a delicious and refreshing cocktail, and I love this summer flavor twist. Peeling a peach can be difficult, so you can use thawed frozen peaches (as long as they're not frozen in syrup) instead.
The recipe below makes one cocktail, but it can easily be scaled up to make more than one, even a pitcher-ful. Freeze fresh raspberries to keep your cocktail cold without watering it down with ice cubes and add extra flavor.
You can use sugar if you can't find or don't want to purchase agave syrup, but I prefer the syrup to sugar, because sugar doesn't always completely dissolve. Use 1 teaspoon of sugar for every ¾ teaspoon of agave syrup.
You could also make a simple syrup: combine equal parts sugar and syrup in a saucepan. Bring to a boil, then turn off the heat and cool. Use 1 ½ teaspoons of simple syrup in place of the agave syrup.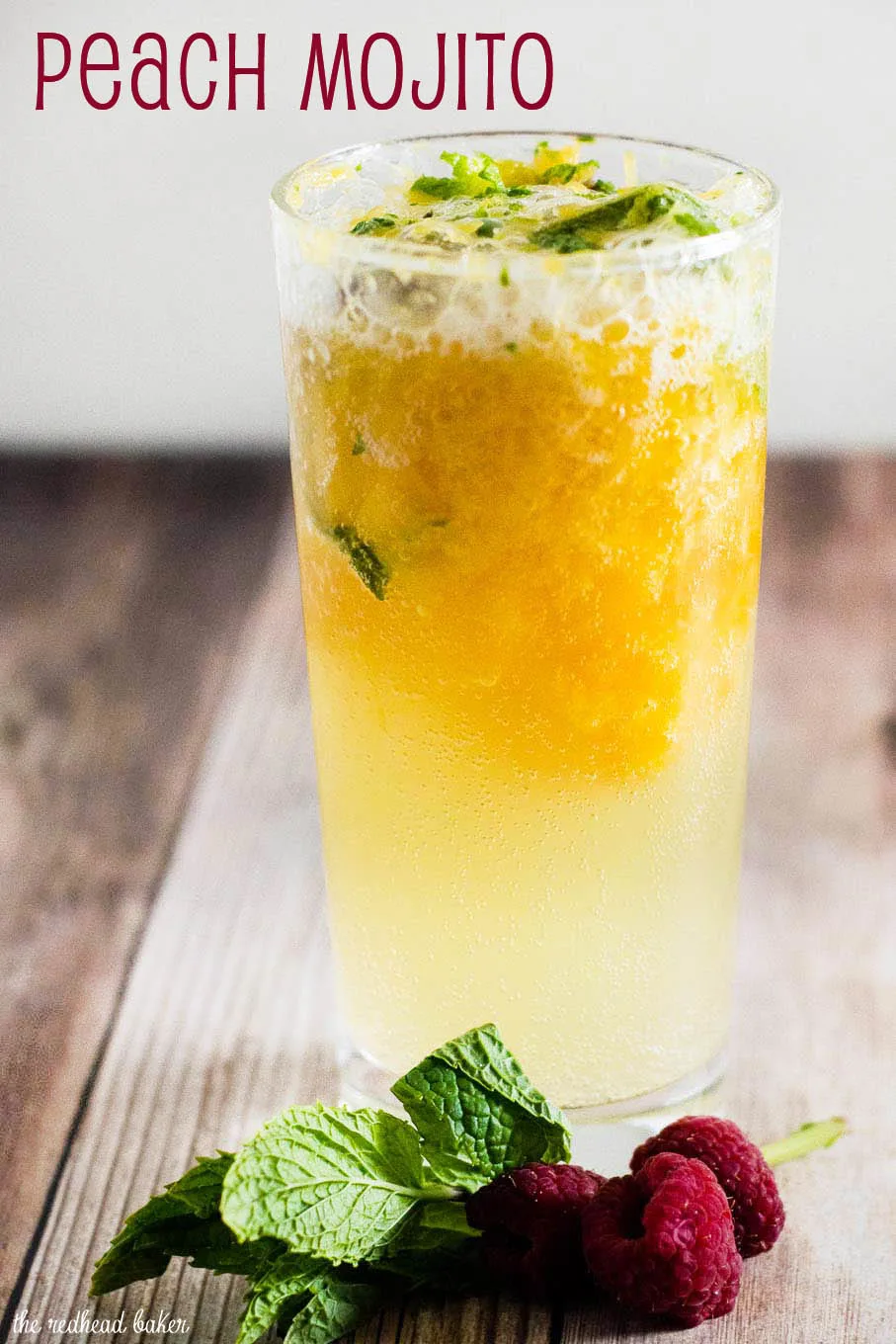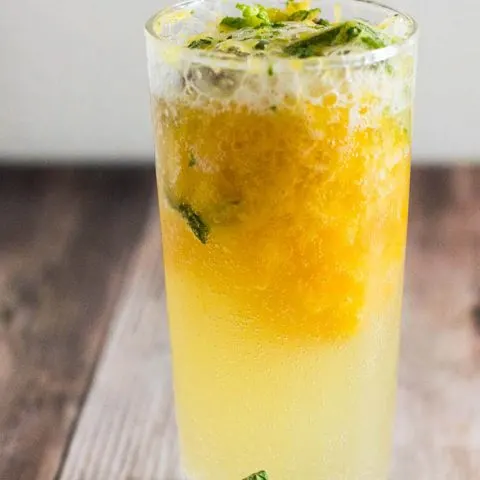 Peach Mojito
Ingredients
1 ripe peach, peeled and sliced, or 6 frozen peach slices, thawed
1 small handful fresh mint leaves
2 tablespoon freshly squeezed lime juice
¾ teaspoon agave syrup
1 ½ oz white rum
Lemon-lime soda
Fresh raspberries, for garnish
Instructions
Place the peach slices, mint leaves, lime juice and agave syrup in the bottom of a cocktail shaker. Muddle with the end of a wooden spoon.
Add the rum to the cocktail shaker, and fill with ice. Shake for 30 seconds.
Add fresh ice to a cocktail glass, if desired. Pour the contents of the cocktail shaker into the glass. Top off the glass with lemon-lime soda. Garnish with fresh raspberries and serve.
You might also like: