Earl grey dinner rolls are infused with earl grey tea, with subtle flavors of bergamot and lemon. Serve warm with a pat of salted butter.
Welcome to Progressive Eats, our virtual version of a Progressive Dinner Party. Our menu this month features recipes that have one special ingredient in common — TEA! We had a lot of fun creating them, and hope you'll enjoy trying them, too. Our event is hosted by Heather who blogs at All Roads Lead to the Kitchen. Our menu includes everything from beverages to bread, an entree to sides, and of course some desserts so we can finish on a sweet note.
My dinner rolls are infused with Earl Grey black tea, which features the flavors of bergamot and citrus. The tea flavor in these rolls is subtle, but if you prefer stronger flavor, you can steep two tea bags instead of one in the first step. Then combine the steeped tea with the yeast and the sugar, and watch your yeast come alive!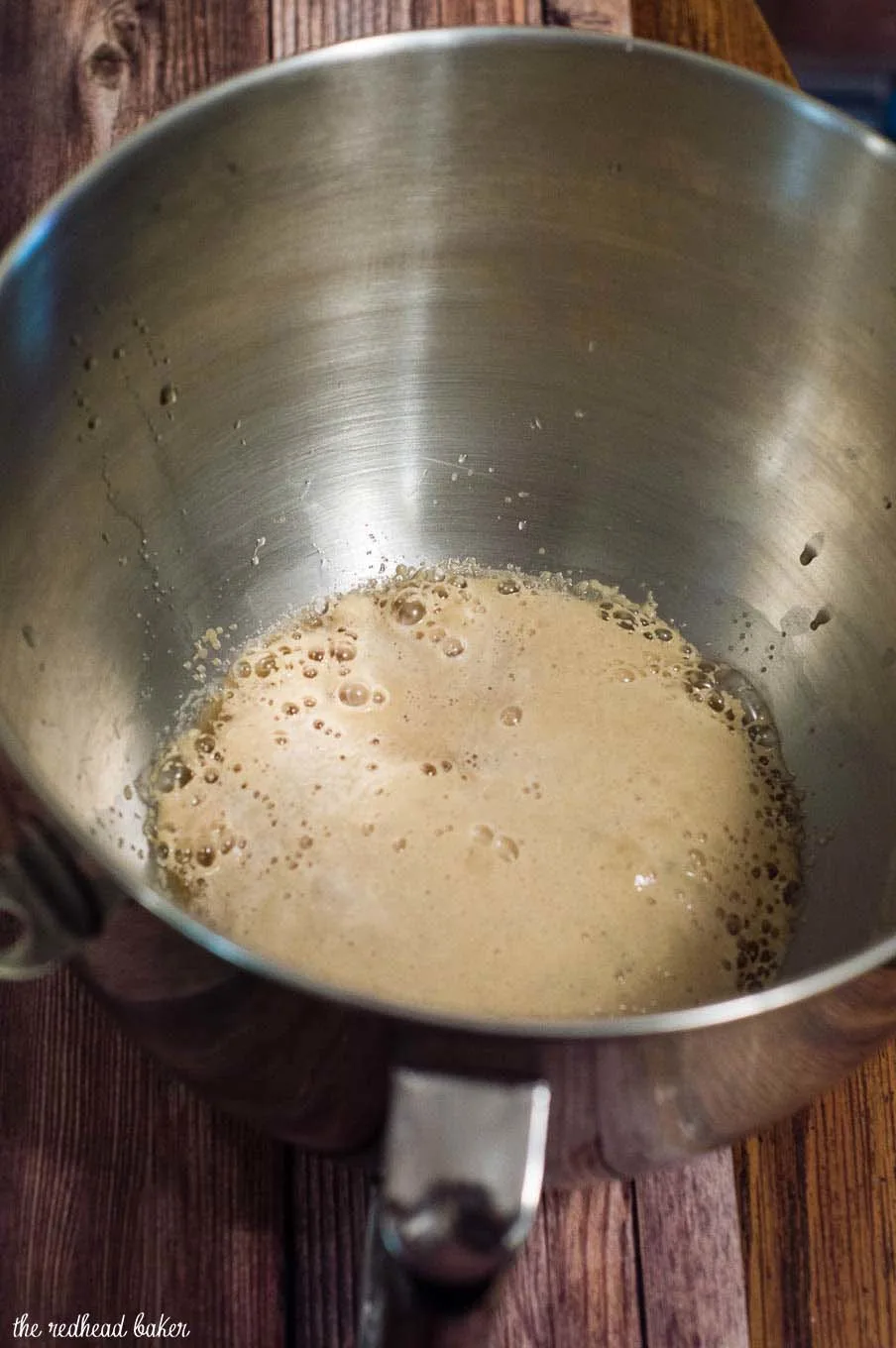 If you don't have a stand mixer (or your stand mixer doesn't have a dough hook attachment), you can make this recipe by hand. Instead of mixing the ingredients with the paddle, mix with a wooden spoon. When it comes time to knead, dust a clean work surface with flour. Knead the dough by bringing the back up over front, and pushing it away from your with the heel of your hand. Give the dough a quarter-turn, and repeat this process in a rhythmic fashion for 5 to 8 minutes.
For a visual tutorial on how to knead, see my post about making pizza dough without a stand mixer.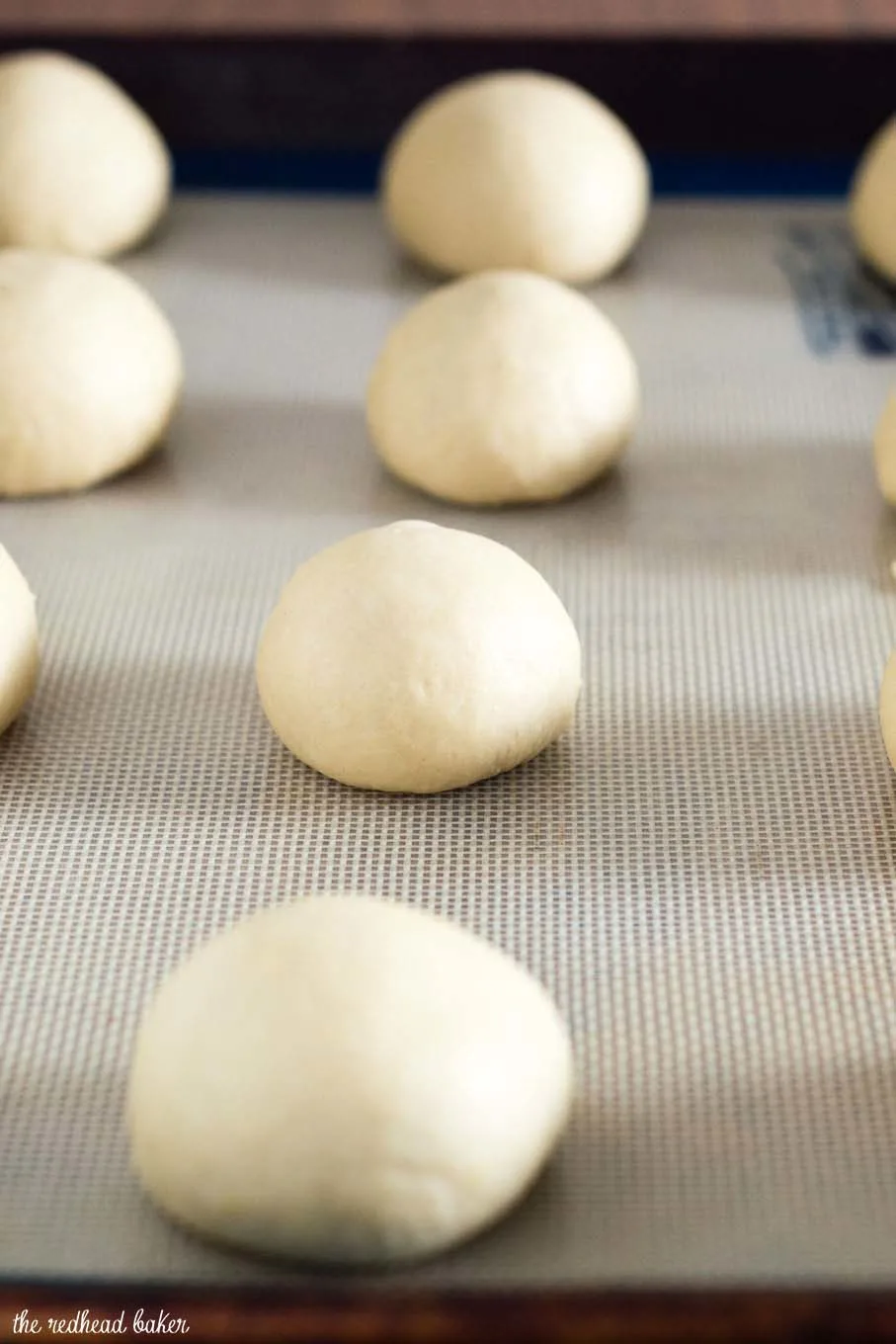 The aroma while these rolls are baking is lovely. They would make a distinctive side dish for any entree. Once baked, they will be freshest for two to three days stored in a plastic zip-top bag at room temperature. To keep longer, wrap the rolls in plastic wrap, then place them in a heavy-duty zip-top bag and keep in the freezer.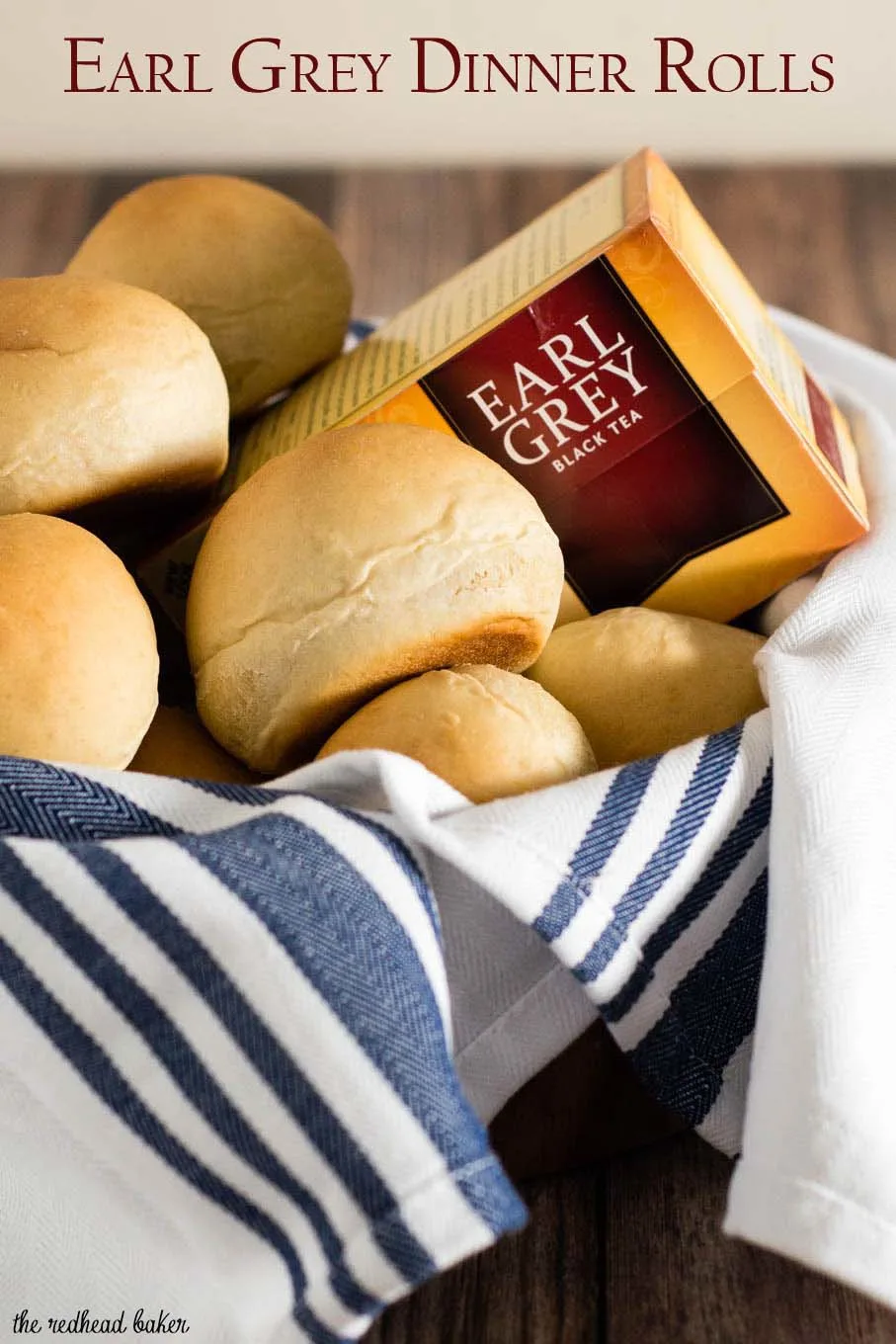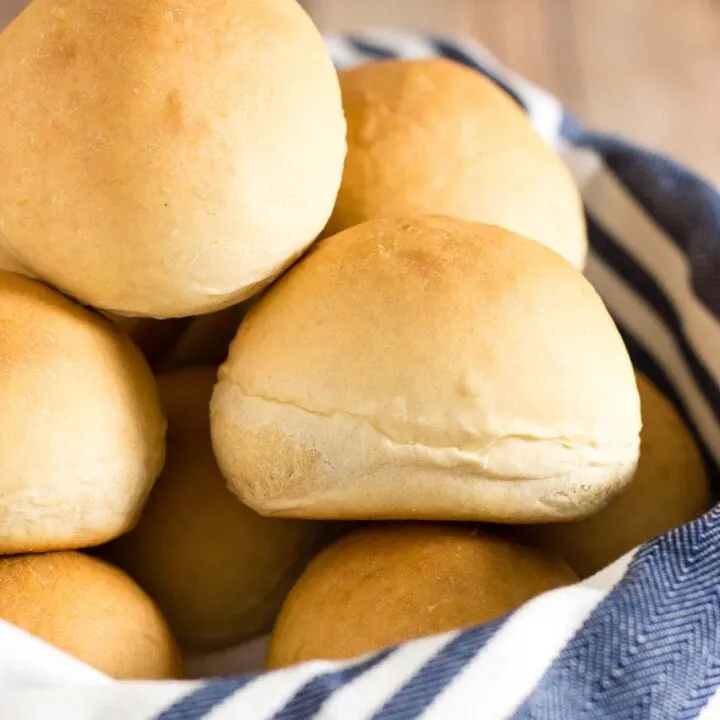 Earl Grey Dinner Rolls
Prep Time:
1 hour
45 minutes
Ingredients
8 oz boiling water
1 Earl Grey tea bag
1 tablespoon instant yeast
2 tablespoon sugar
3 cups all-purpose flour, plus more, if needed
1 teaspoon kosher salt
2 tablespoon unsalted butter, melted
1 large egg
Zest of one lemon
Instructions
Place the tea bag in a measuring cup and add 8 ounces of boiling water. Allow to steep for 3 to 5 minutes, remove and discard the tea bag, and set the water aside to cool to 90-100 degrees F.
In the bowl of a stand mixer, add the instant yeast and sugar. Add the cooled tea, and let stand for 10 minutes.
Add the flour, salt, melted butter, egg and lemon zest. Mix with the paddle attachment just until all ingredients are moistened.
Switch to the dough hook and knead on low speed for 10 minutes, adding in more flour by the tablespoonful until the dough forms a ball.
Once the dough ball appears smooth and clears the sides of the mixing bowl, transfer to a large bowl sprayed with nonstick spray. Add the dough, spray the top with nonstick spray, cover with plastic wrap and clean kitchen towel and let stand to rise for 90 minutes.
Punch the dough down, and divide into 12 pieces roughly 2 ounces each. Roll each piece into a tight ball. Place on a parchment- or silicone mat-lined baking sheet. Let sit in a warm place for 20 minutes.
While the dough is rising, preheat the oven to 375 degrees.
Bake the rolls for 12 to 18 minutes, until light golden brown on top. Serve warm or room temperature.
Adapted from The Stay At Home Chef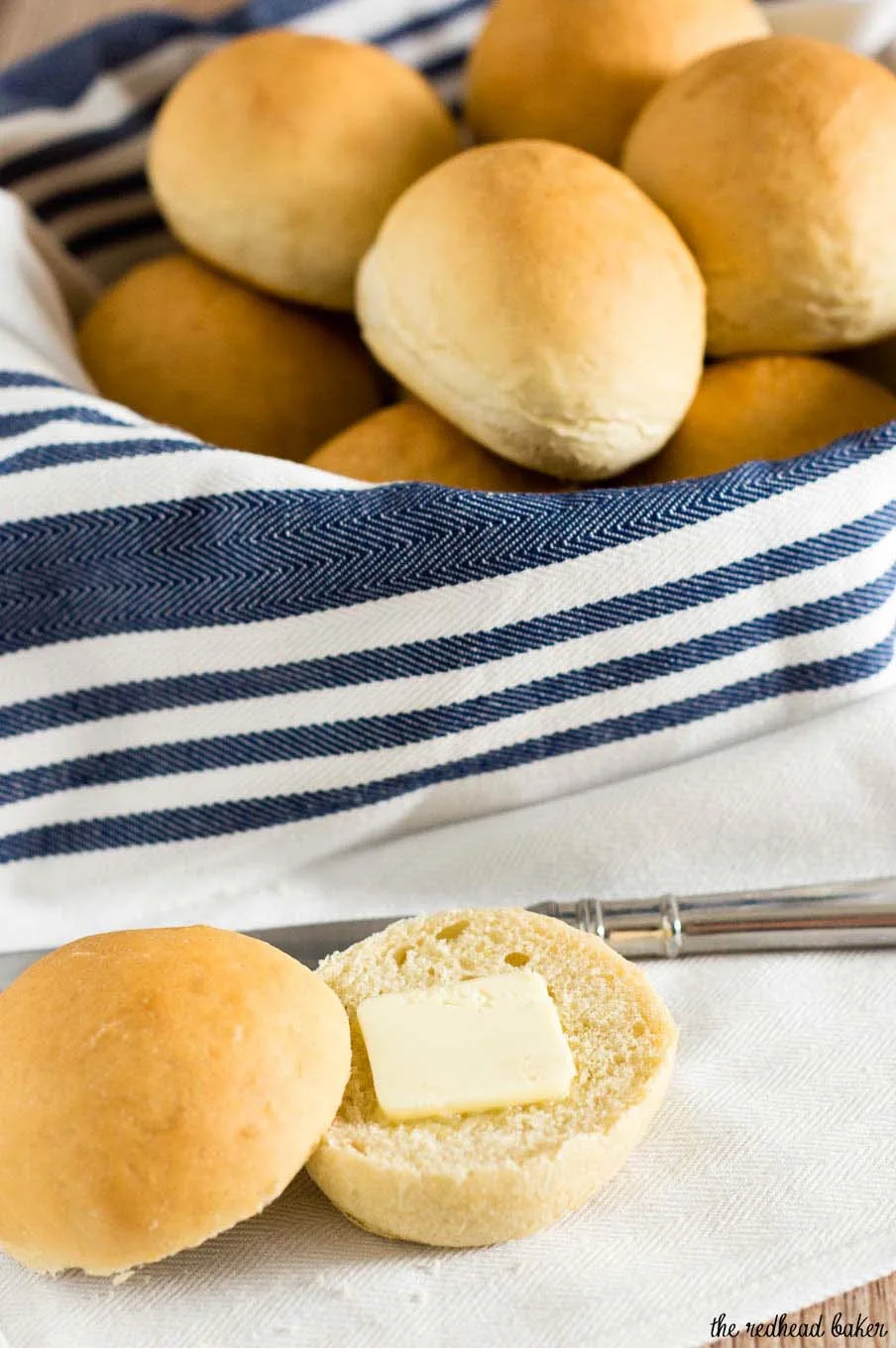 If you're unfamiliar with the concept, a progressive dinner involves going from house to house, enjoying a different course at each location. With Progressive Eats, a theme is chosen each month, members share recipes suitable for a delicious meal or party, and you can hop from blog to blog to check them out.
TEA Party (recipes featuring tea)
Drinks
Bread
Earl Grey Dinner Rolls by The Redhead Baker (recipe above)
Main Course
Veggies/Side Dishes
Desserts