This post is sponsored by Rover.com.
Pumpkin apple dog biscuits are a healthy, crunchy treat for your furry friend. Substitute almond flour for the wheat flour if your dog can't have grains.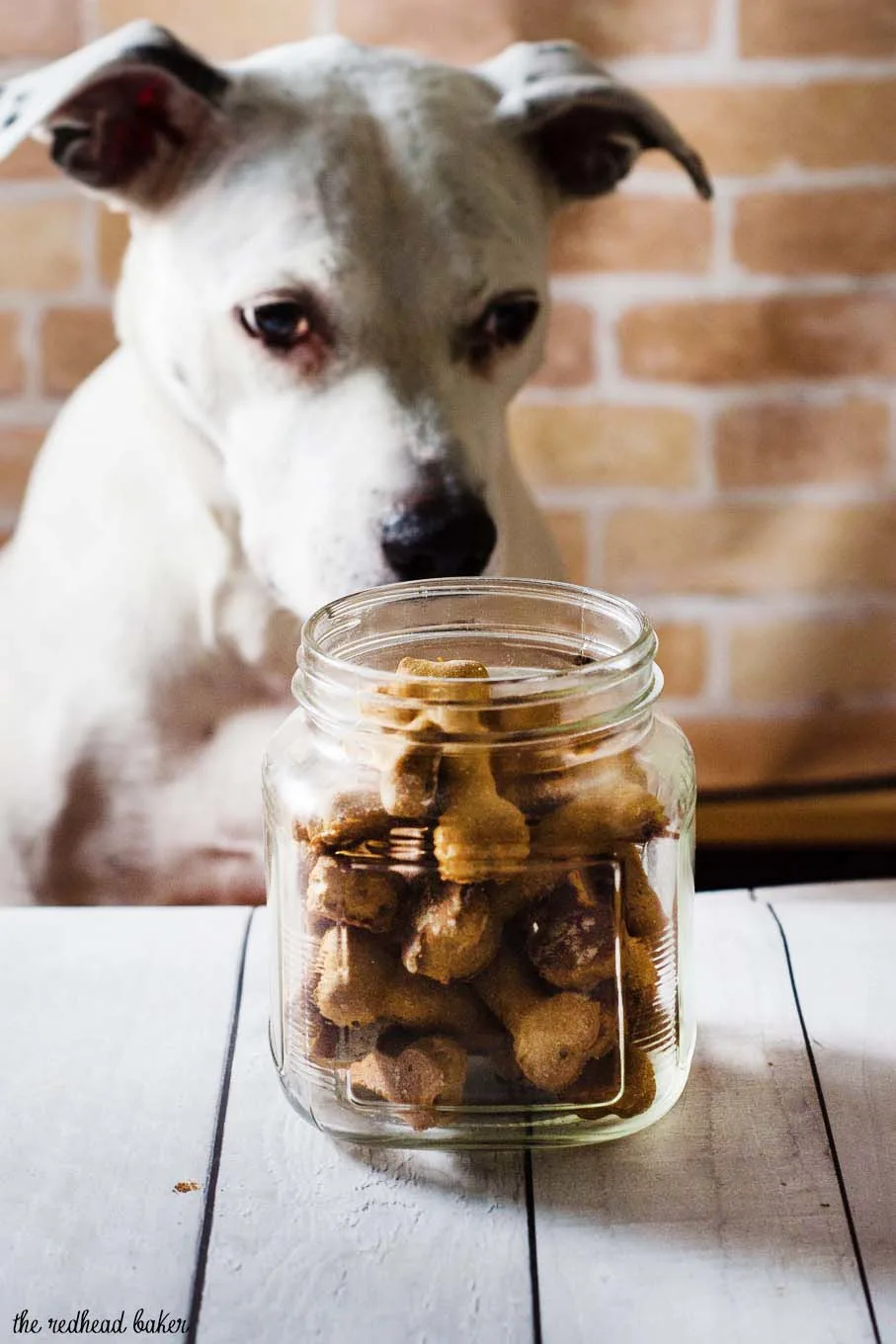 Before my son was born, my dogs were my babies. Now ... well, not much has changed, except that there's a third set of hands for belly rubs now.
My dogs still get lots of treats, exercise and attention. They each have a winter coat. They get Christmas presents (from me, AND from Grandmom!). When I make homemade pancakes, the dogs get one, too. They get frozen treats in the summer, and homemade treats all year round. When our son was born, we made sure the dogs still got enough attention by hiring a dog walker through Rover.com.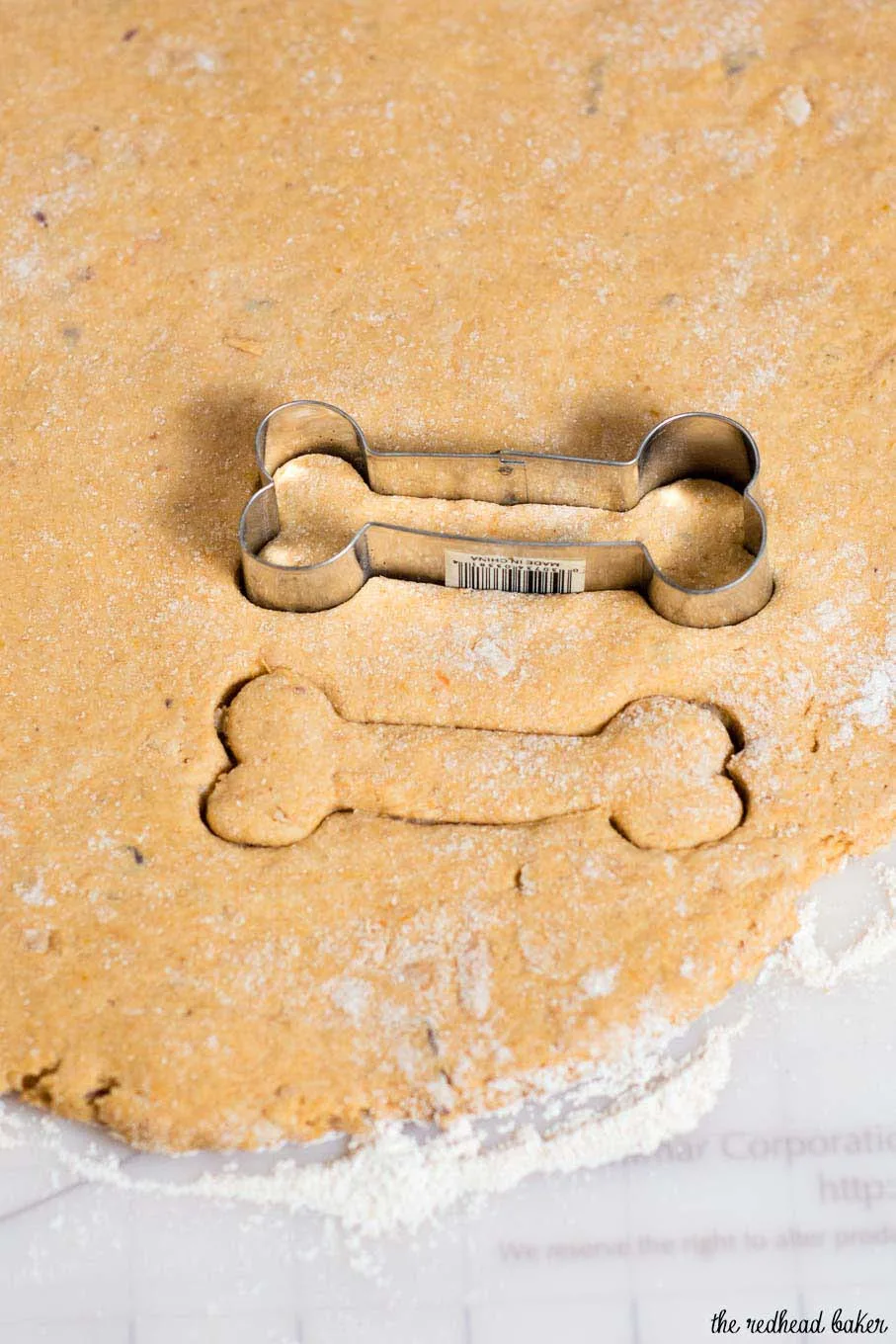 My dogs love pumpkin almost as much as I do. Well, no, I don't know that for sure. But they do seem to get just a little more excited for pumpkin treats than any other flavor.
I swear, when I started making the dough for these biscuits, the dogs knew it was going to be for them. They are generally pretty apathetic when I start baking, but this time, they came running to watch what I was doing.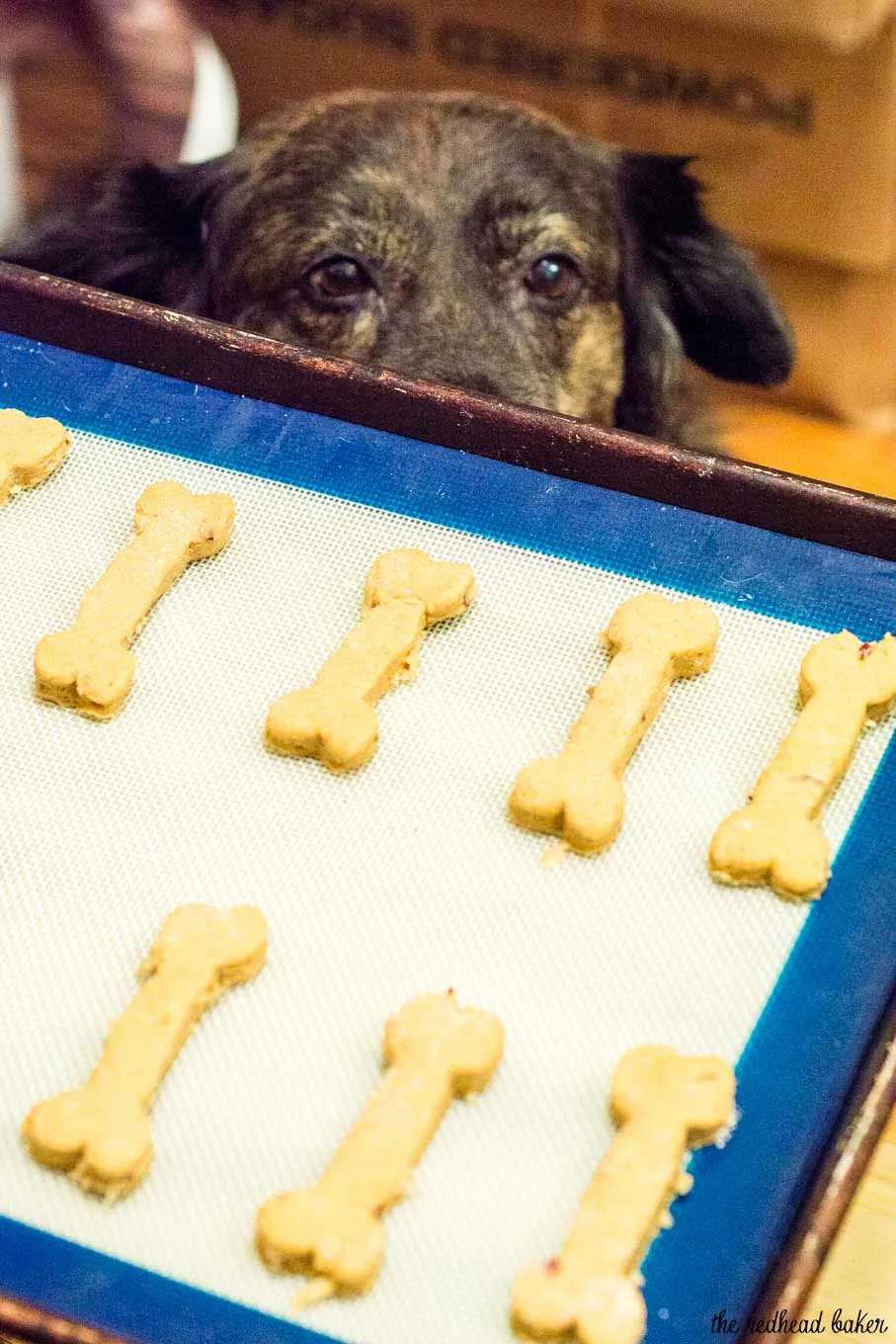 If your dog can't have grains, substitute an equal amount of almond flour, chickpea flour, or coconut flour for the white whole wheat flour. Sweet potato puree can also be substitute for the pumpkin.
You can cut these into any shape you like. I happened to have a bone-shaped cookie cutter in my collection, but you gingerbread men would be cute, too. If you have a smaller dog, you might want to use a small circle, roll them a little thinner, and cut the baking time to about 20 minutes. If your friends or family have dogs, you can wrap up a dozen or so and give them as a holiday gift.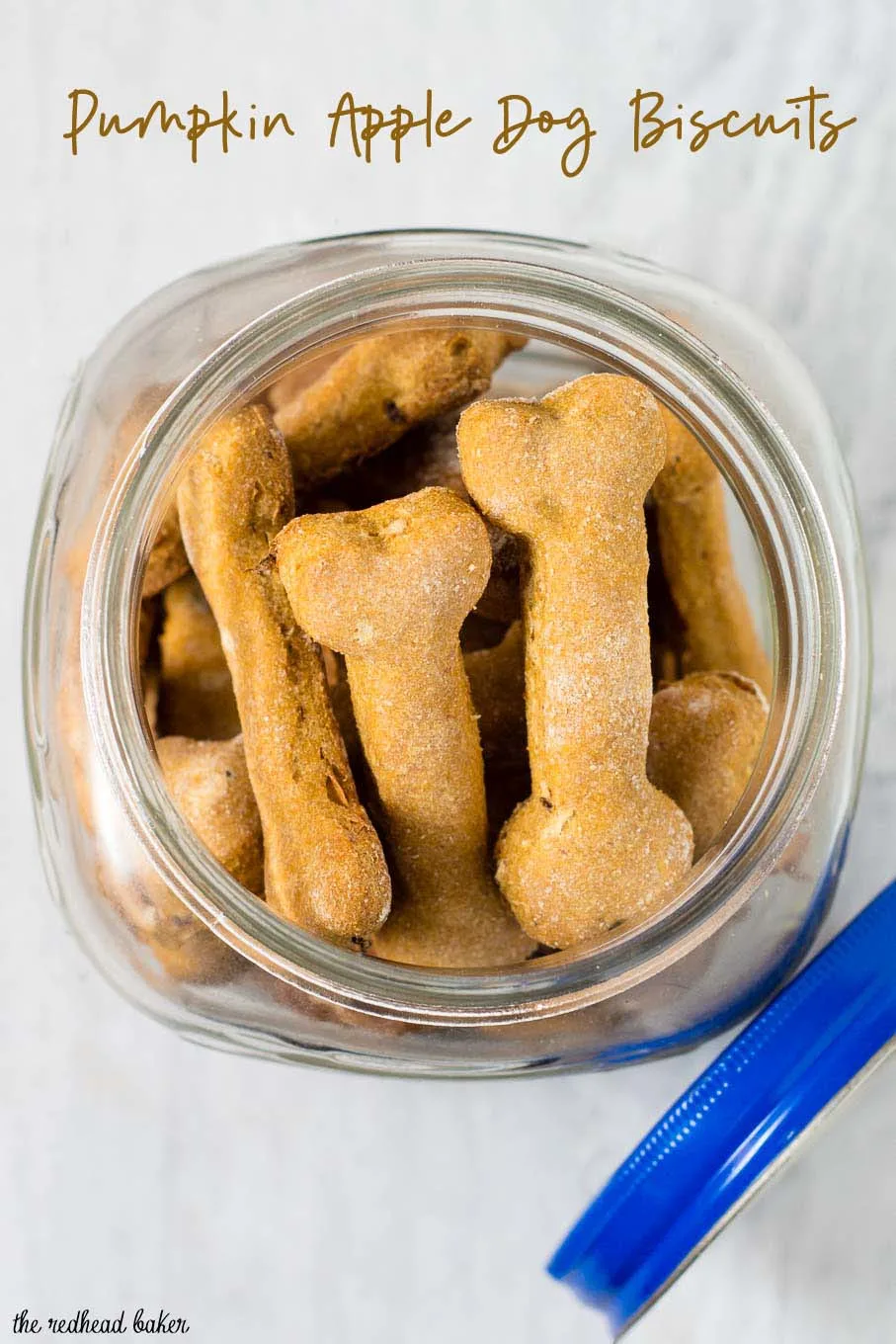 [amazon_link asins='B000U3JF4E,B005D6GFFA,B008BUKO6G,B01A6WWY1O' template='ProductCarousel' store='theredheadbak-20' marketplace='US' link_id='00c45ab3-de1f-11e7-8486-8b706fd1b9b7']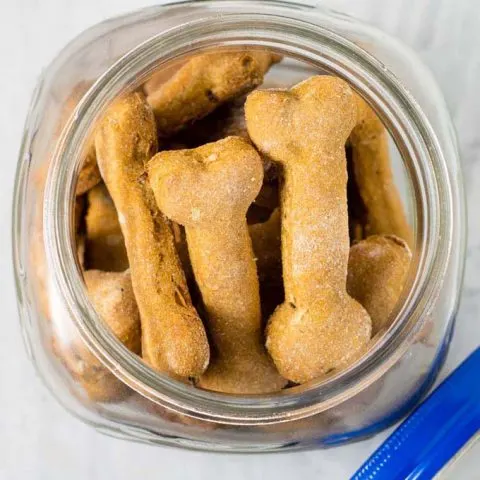 Pumpkin Apple Dog Biscuits
Ingredients
2 ⅓ cups white whole wheat flour, divided
1 teaspoon baking powder
1 small apple, cored and grated
½ cup pumpkin puree, NOT pumpkin pie filling
1 large egg
½ cup water
Instructions
Preheat oven to 375 F. Line two baking sheet with silicone baking mats or parchment paper.
Whisk together 2 cups of the flour and baking powder. Add in the grated apple, pumpkin, egg, and water and stir until all the dry ingredients are moistened. It will be very thick. If your mixture is still sticking, sprinkle a work surface with the remaining ⅓-cup of white whole wheat flour, and knead it into your dough until no longer sticky.
Roll the dough out on a lightly floured surface and use a 3.5-inch bone-shaped cookie cutter to cut shapes. Transfer to the prepared baking sheets.
Bake about 30 minutes or until crisp. Cool completely on a wire rack before sharing with your pup or storing in an airtight container.
You might also like: