This caramel apple milkshake is a simple and delicious treat of blended vanilla ice cream, apple cider and caramel sauce.
When I was a kid, one of my favorite memories was of a typical summer night. The neighborhood kids would be outside playing freeze tag, or wiffle ball, or something else. Everybody went home as the street lights started to go on. We would each take a shower, get our pajamas on, and we'd watch the baseball game with our dad before it was time to head to bed.
Every once in a while, he'd make us a milkshake. My brother always had vanilla; I always had chocolate. Both were always topped with whipped cream. I can still remember how the warm summer night air smelled as it drifted through our patio screen door as we sat and watched the Phillies.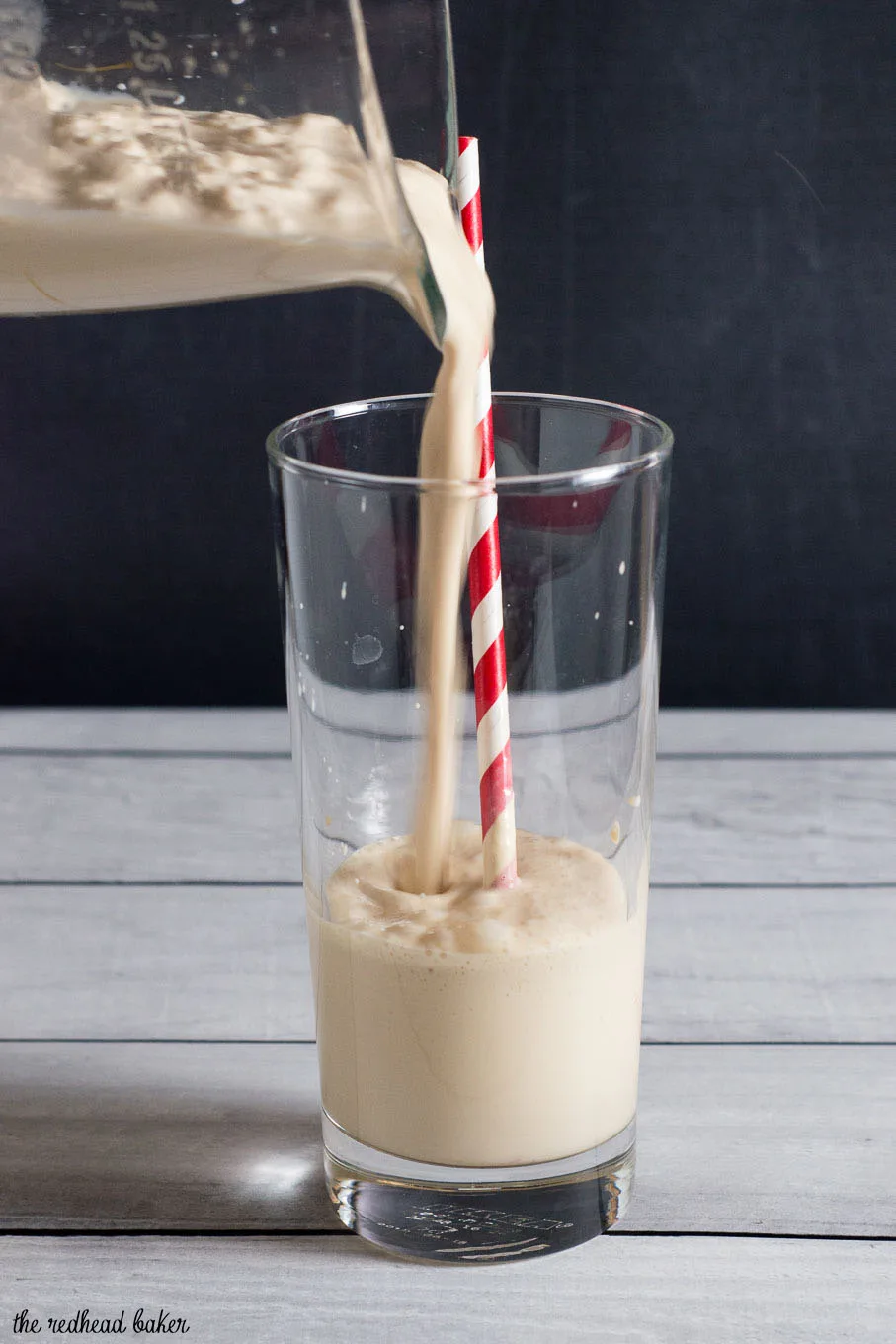 Even now, one of my favorite summer treats is a milkshake. I've branched out beyond plain chocolate, like this caramel apple milkshake. It's so very simple, yet so delicious. Three ingredients, blend, pour and enjoy!
Believe it or not, apple cider is available at grocery stores all year round. Mine is stored in a refrigerated case with other fresh juices, yogurt drinks, and kombucha. I don't recommend using apple juice, because it doesn't have the complex earthy flavor of apples that cider has.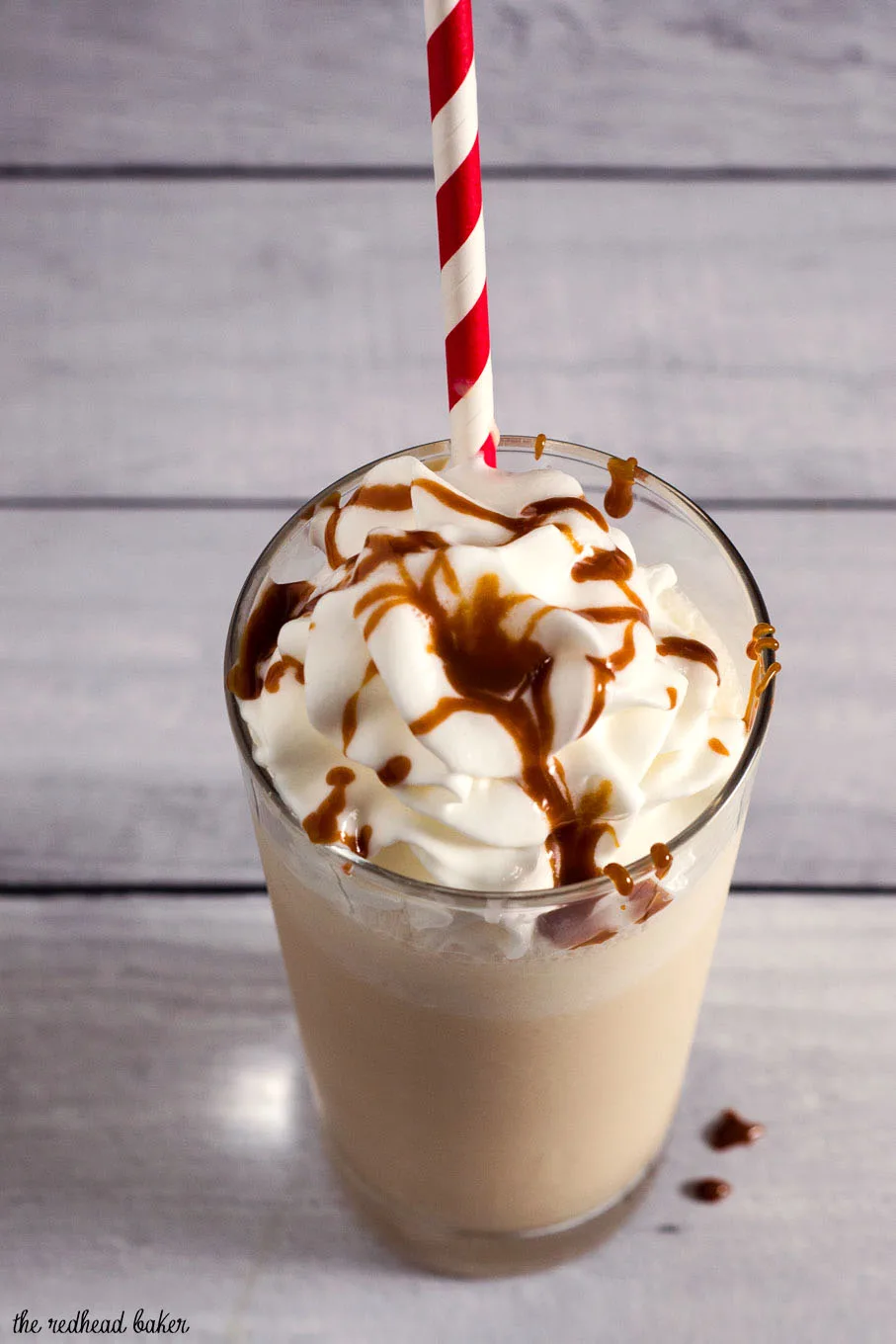 You can make your caramel sauce if you'd like, or you can use store-bought (or even dulce de leche!). Same with the vanilla ice cream. If you want a lot of apple flavor in your milkshake, you could even use apple cider ice cream!
And for the adults, you could add a shot of Calvados (apple-flavored brandy) or rum. Or both. I won't tell. Just add an extra scoop of vanilla ice cream to keep your milkshake nice and thick.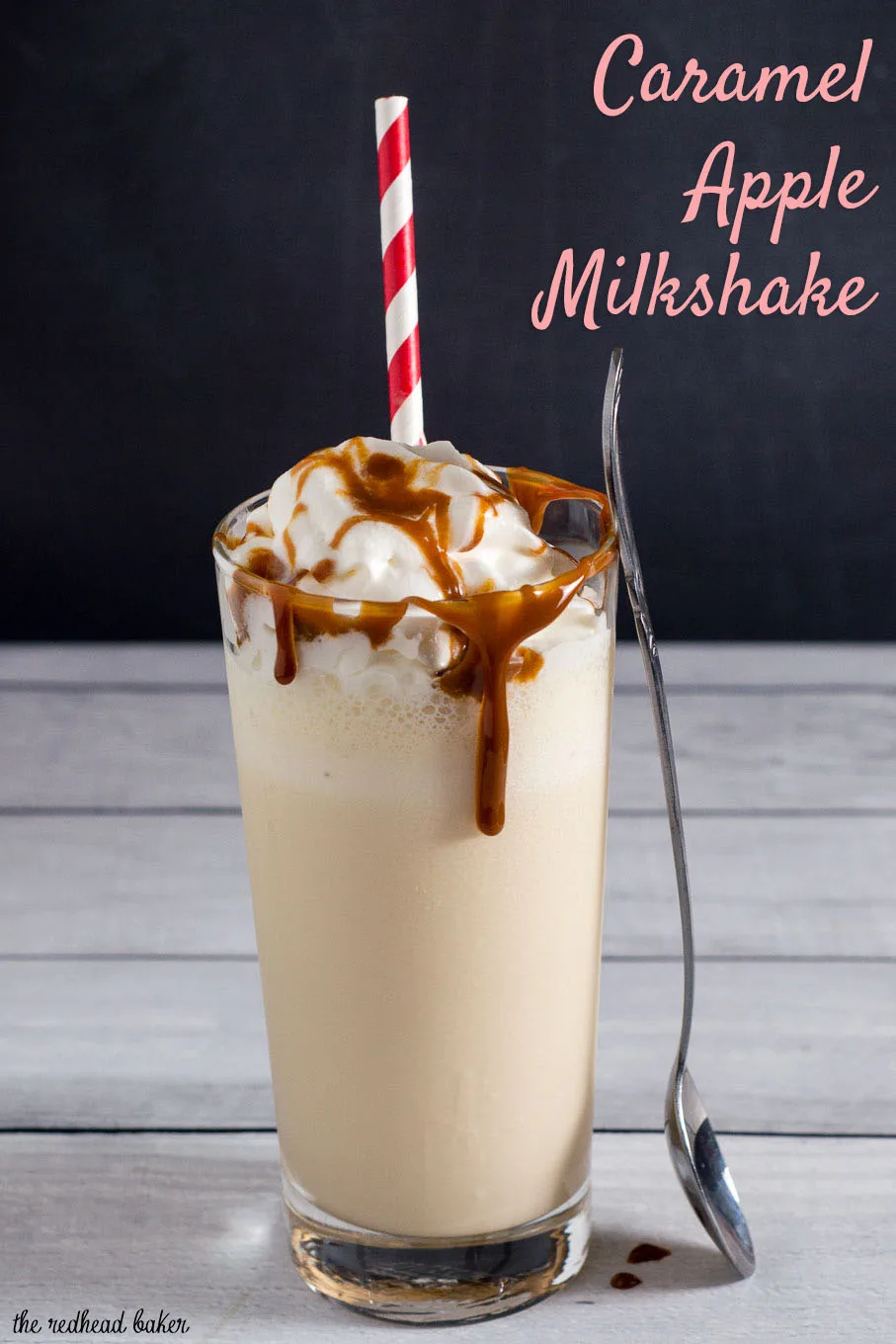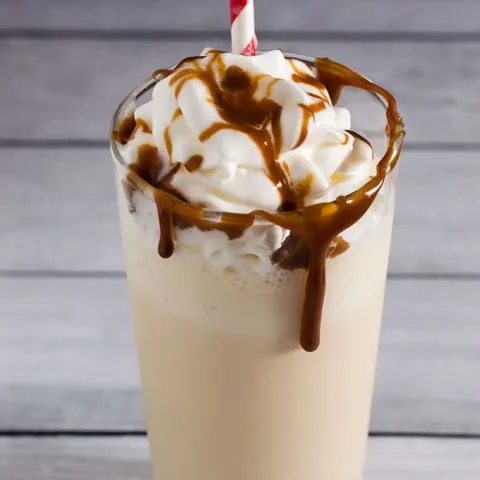 Caramel Apple Milkshake
Ingredients
6 oz vanilla ice cream
½ cup apple cider
1 oz caramel sauce, plus more for garnish
Whipped cream, for garnish
Instructions
Place the ice cream, apple cider and 1 oz of caramel sauce in a blender. Puree until all ingredients are blended and frothy.
Pour into a glass. Top with whipped cream and extra caramel sauce. Serve immediately.
You might also like: