Chocolate peanut butter ice cream sandwiches are the perfect easy summer treats for fans of the sweet-and-salty flavor combination.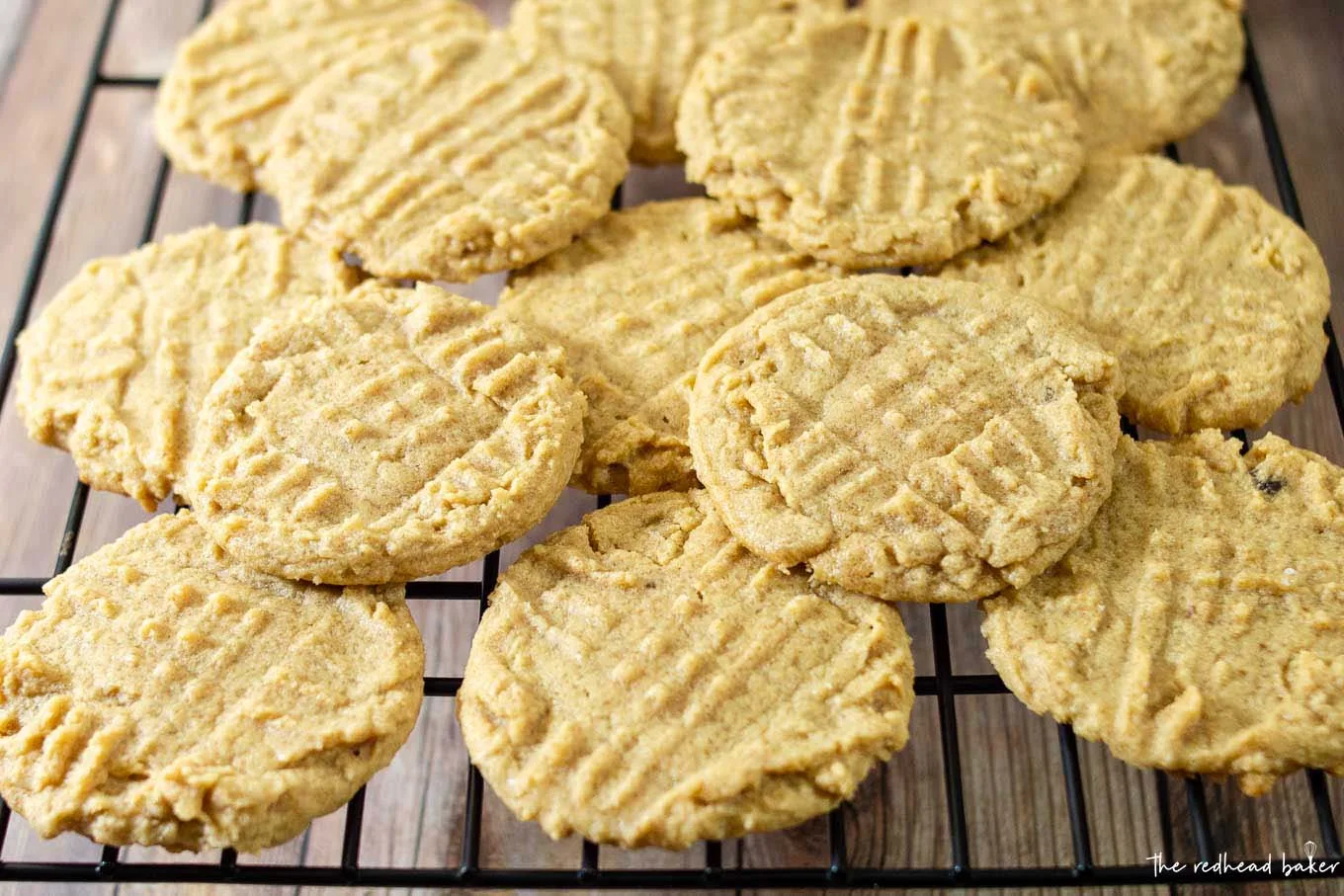 As I mentioned on social media last week, July is National Ice Cream Month! And what better way to celebrate than to, well, eat ice cream! Some fellow bloggers and I are sharing lots of different ways to enjoy ice cream today.
We've got some recipes to make at home, recipes you can make with store-bought ice cream, ice cream sandwiches, milkshakes, sundaes and more!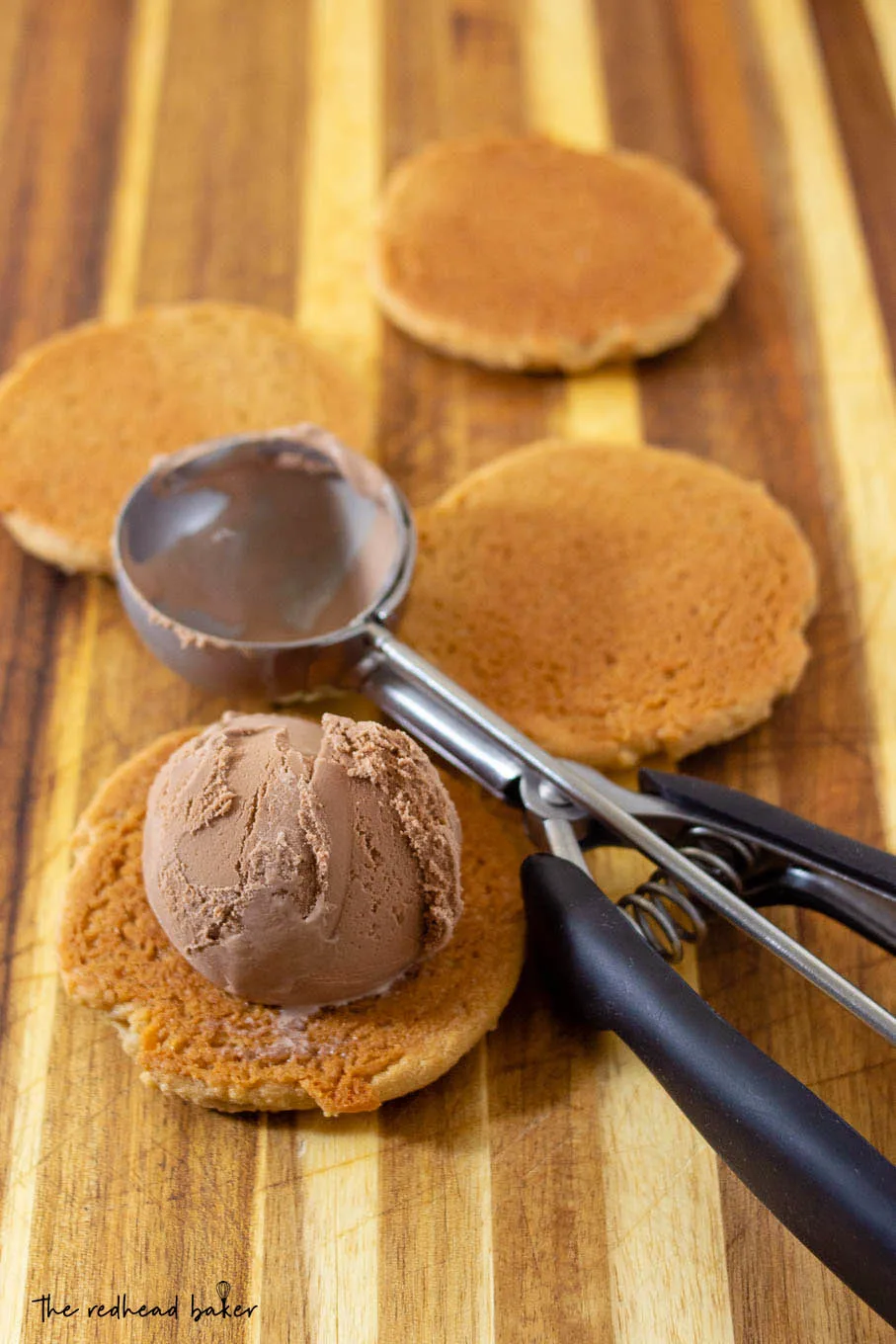 Yes, I know, I just shared an ice cream sandwich recipe not even two months ago. But they were so delicious, and such a hit here on the blog and at home, that I decided to try out another flavor combination.
And one of my all-time favorite flavor combinations is chocolate and peanut butter. They just go together so well! So, I took my family's favorite peanut butter cookie recipe, and paired it with chocolate ice cream.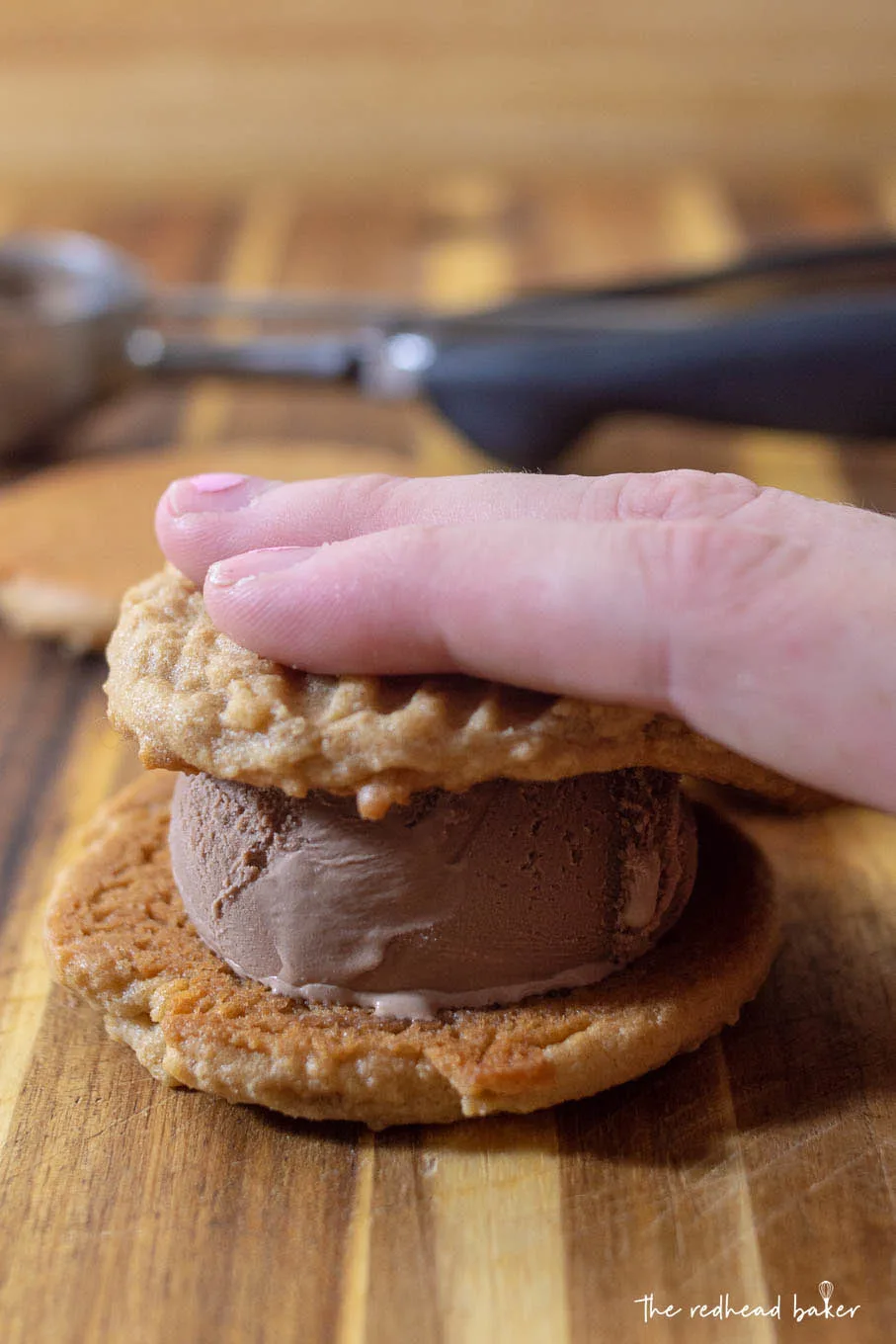 The peanut butter cookies are nice and soft, so they don't become crack-your-teeth hard when frozen. And they are loaded with peanut butter flavor. You can pair it with your favorite homemade or store-bought chocolate ice cream.
If you happen to have any left after making these delicious frozen treats, wrap any leftovers up in plastic wrap or wax paper, then store in the freezer.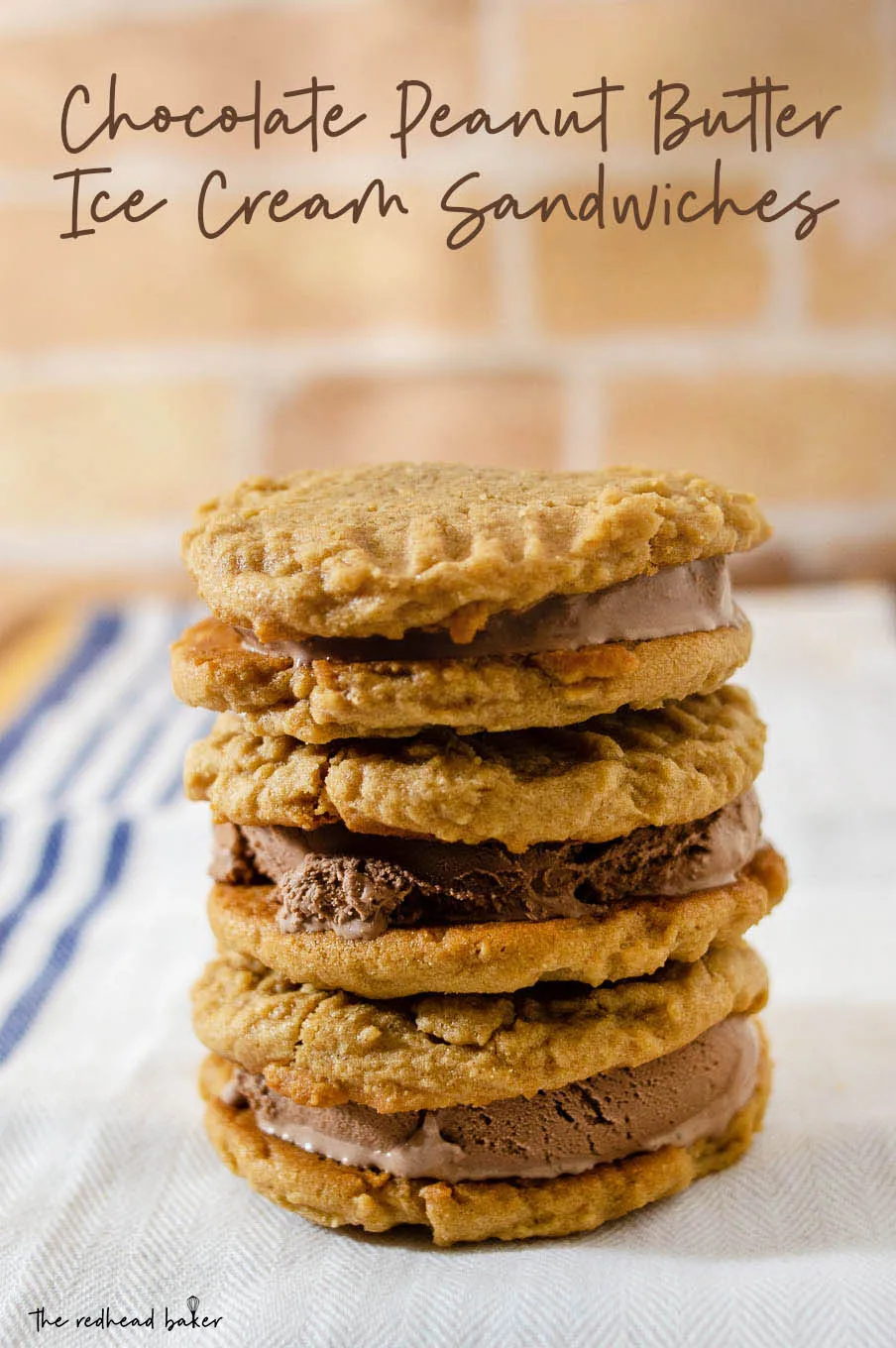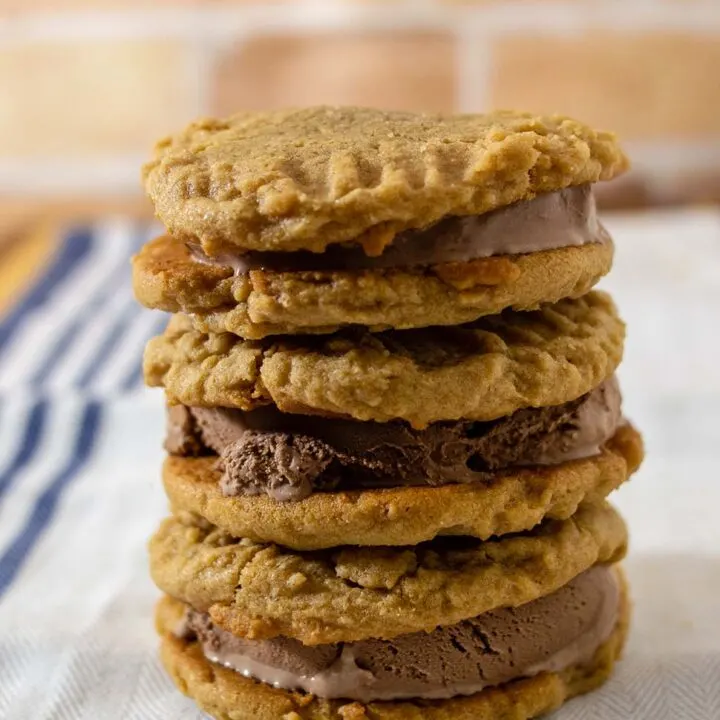 Chocolate Peanut Butter Ice Cream Sandwiches
Chocolate peanut butter ice cream sandwiches are the perfect easy summer treats for fans of the sweet-and-salty flavor combination.
Ingredients
1 cup dark brown sugar
½ cup butter, softened
½ cup creamy peanut butter, not natural-style
1 large egg
1 teaspoon vanilla extract
1 ½ cups all-purpose flour
½ teaspoon baking soda
½ teaspoon baking powder
½ teaspoon salt
2 pints chocolate ice cream, store-bought or homemade
Instructions
In a large bowl, cream together the brown sugar, butter and peanut butter.
Add the egg and the vanilla, and beat to incorporate.
In a small bowl, stir together the flour, baking soda, baking powder and salt. Add to the cookie dough, and beat on low just until incorporated. Cover, and refrigerate for 1 hour.
Halfway through the chilling time, preheat your oven to 350 degrees and line two baking sheets with silicone baking mats.
Scoop the dough with a medium cookie scoop, spacing the scoops at least two inches apart.
Dip a fork in sugar, then press into the dough balls to flatten and form the classic criss-cross pattern. Bake for 10 minutes.
Remove the pans from the oven, and let the cookies cool on the sheet for 5 minutes, then remove to a wire rack to cool completely.
Place half of the cooled cookies upside down. Place a scoop of chocolate ice cream on top, then top with another cookie right-side up. Serve immediately, or wrap in plastic or wax paper and freeze until ready to serve.
Nutrition Information:
Yield:

1
Serving Size:

sandwich
Amount Per Serving:
Calories:

434
Saturated Fat:

11g
Cholesterol:

60mg
Sodium:

337mg
Carbohydrates:

54g
Fiber:

2g
Sugar:

38g
Protein:

7g
More Ice Cream Social Recipes