Cranberry-orange muffins are tender, buttery, and loaded with tart dried cranberries and orange zest. They're a delicious way to start your morning!
I'm not hungry when I wake up in the morning. It means I can get away with sleeping a little longer, because I don't need to allow time to have something to eat.
That might sound convenient, but, it's kind of not. Because hunger strikes in the middle of my commute to work. For that reason, I try to have some "grab and go" options for breakfast in the house.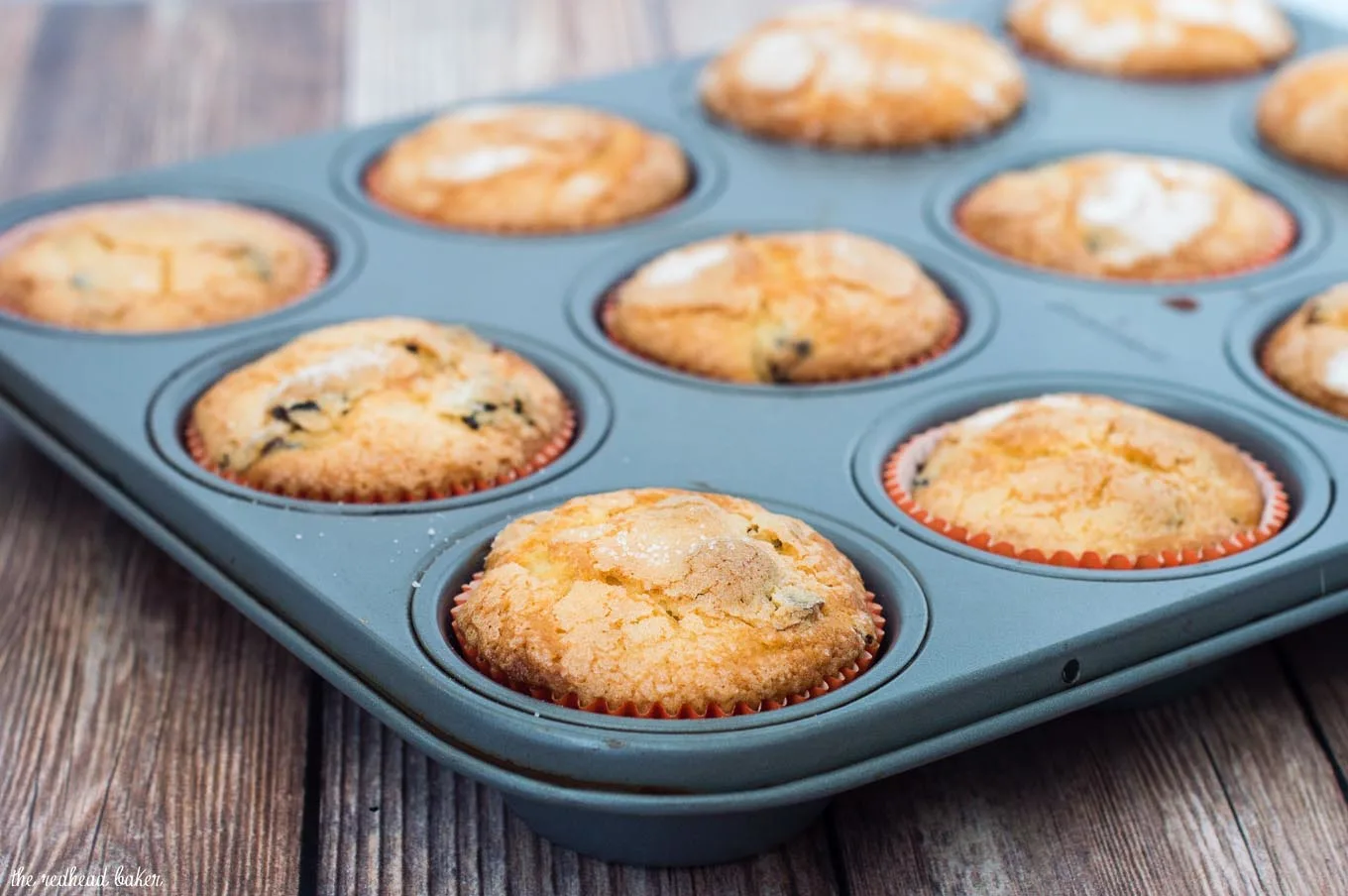 One of my favorite breakfast things is a muffin. Once you find your favorite basic muffin recipe, you can flavor it in hundreds of ways. Fresh fruit, dried fruit, sweet, savory, the sky is the limit.
You could even make a double batch of muffins, divide the batter into bowls, add different mix-ins to each bowl, and bake all the muffins at once. Muffins keep for quite a while at room temperature, but they also stand up well to freezing. Pop a frozen muffin in the microwave on high for 30 seconds, and it's as if it just came out of the oven.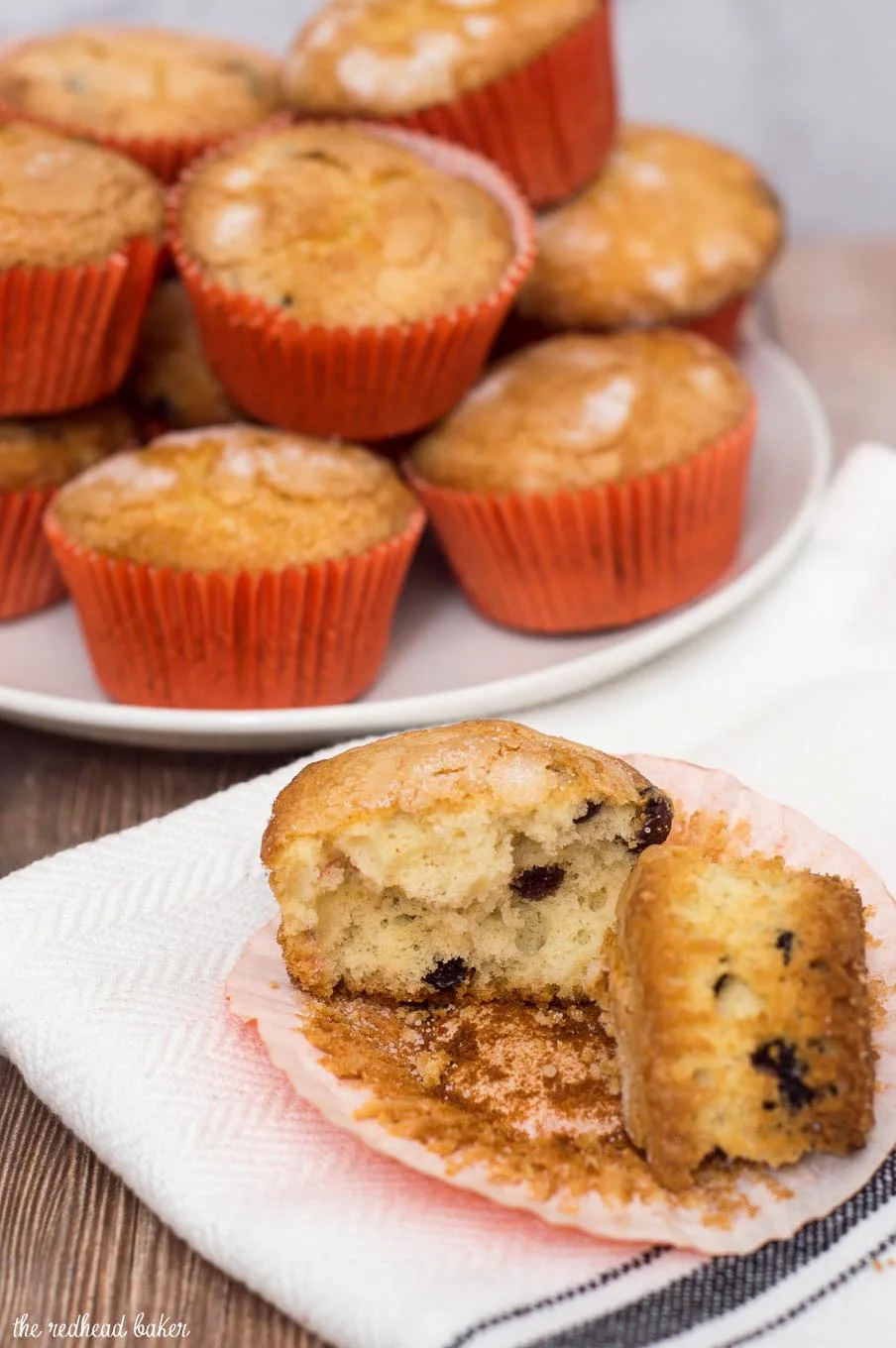 I used dried cranberries for this recipe because it's what I had on hand. My son is addicted to dried cranberries, so we nearly always have a bulk-sized bag in our pantry. If you don't have fresh oranges on hand, you can used dried zest, or simply leave it out.
You can certainly use fresh or frozen cranberries as well. Use 1 to 1 ½ cups of fresh or frozen cranberries, depending on your fruit-to-muffin ratio preference. No need to thaw the frozen cranberries before baking, either!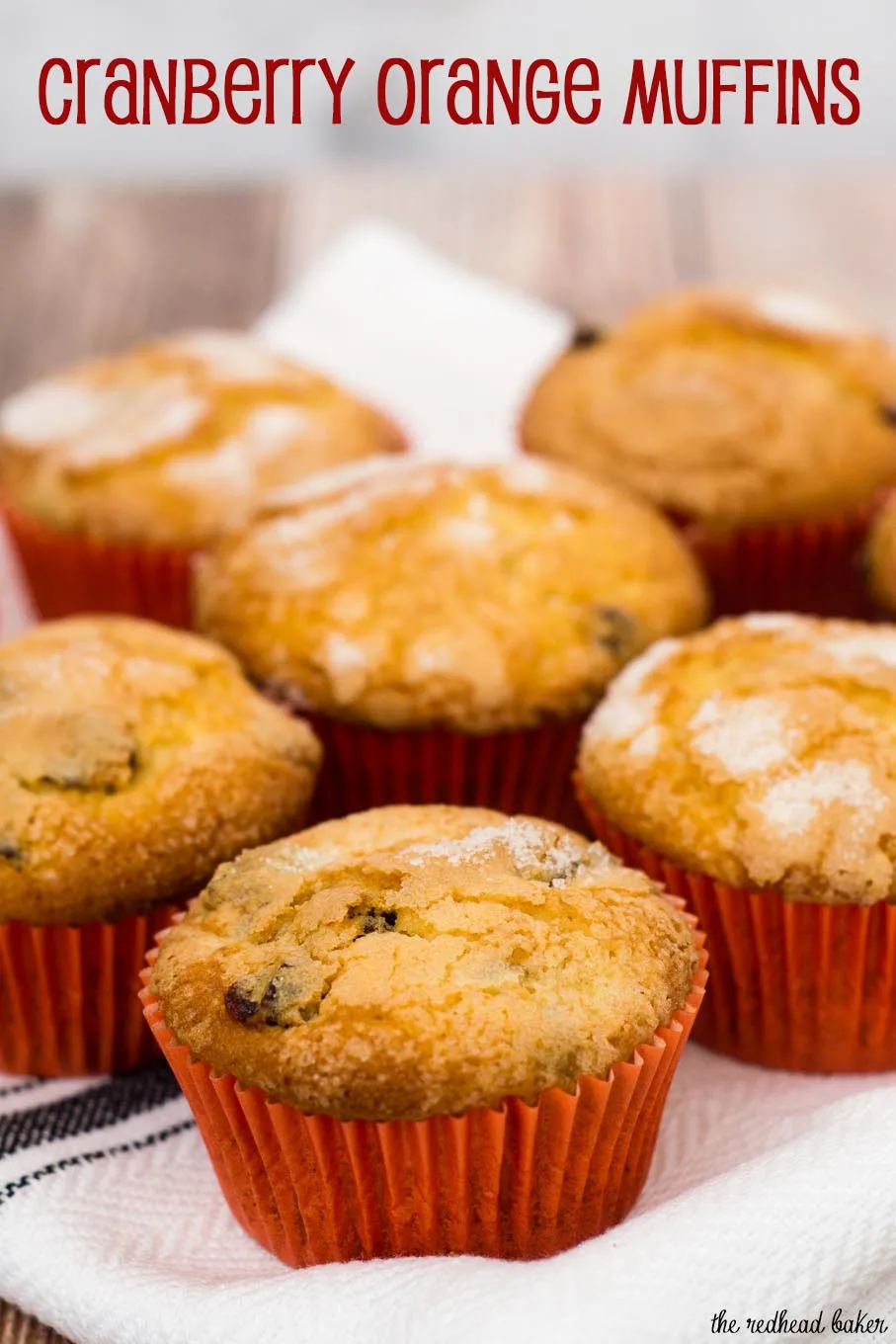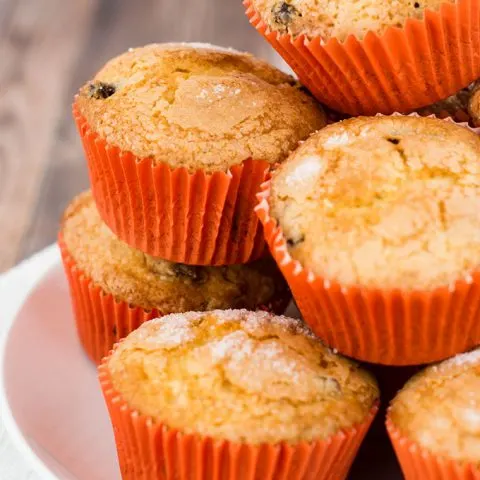 Cranberry-Orange Muffins
Ingredients
½ cup unsalted butter, softened, 8 tbsp
1 cup sugar
2 large eggs
2 teaspoon baking powder
½ teaspoon salt
1 teaspoon vanilla extract
2 cups all-purpose flour
½ cup milk
2 cups dried cranberries
Zest of two oranges
¼ cup sugar, for topping (optional)
Instructions
Preheat the oven to 375°F. Line a standard 12-cup muffin tin with paper liners.
In the bowl of a stand mixer, cream together the butter and sugar until well combined.
Add the eggs one at a time, scraping the sides and bottom of the bowl and beating well after each addition.
Beat in the baking powder, salt, and vanilla.
Add one third of the flour, stir gently until incorporated, then add half the milk and stir gently until incorporated. Repeat with another third of the flour, the remaining milk, and the remaining flour. Scrape the bottom and sides of the bowl.
Add the cranberries and orange zest, stirring just to combine and distribute.
Scoop the batter using a large scoop into the prepared muffin pan.
If you like a crunchy top to your muffins, sprinkle about ½ to 1 teaspoon of granulated sugar over each muffin.
Bake the muffins for about 30 minutes, until they're light golden brown on top, and a toothpick inserted into the middle of one of the center muffins comes out clean.
Remove the muffins from the oven, loosen their edges from the pan, and after about 5 minutes transfer them to a rack to cool.
Adapted from King Arthur Flour