Wow your friends at your next get-together! Learn how to make patriotic cupcakes with this easy Firecracker Cupcakes tutorial.
It's nearly the 4th of July, which means Independence Day here in the United States. I live in a very historic area of Philadelphia, so the colors red, white and blue are EVERYWHERE. I'm a history geek, so I love seeing it.
It's also time for red, white and/or blue food in celebration of Independence Day! Last year, I shared Red, White and Blue Layered Jell-O Stars, which were a huge hit with Liam's daycare friends, and also with readers of the blog.
This year, Liam is really looking forward to seeing fireworks for the first time, so I decided to make him firecracker cupcakes to add to his excitement. In searching for recipes, however, I saw a lot of cupcakes with non-edible items stuck into the cupcakes for the firecrackers. My culinary school instructors drilled it into us that you never use non-edible items as decorations in food. Besides, what fun are cake decorations if you can't eat them?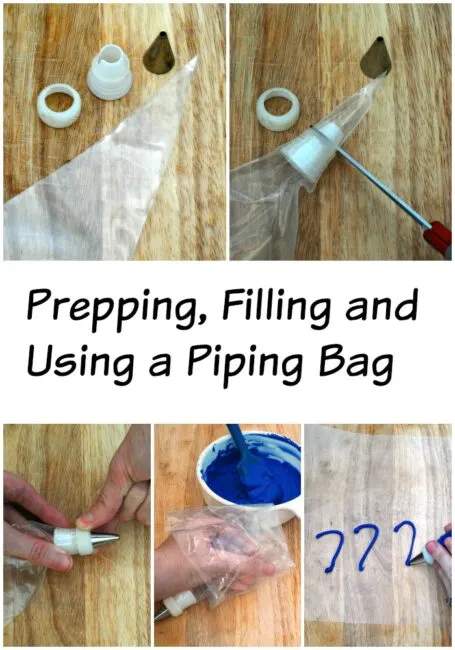 I thought for a while on how I could make edible firecrackers. I saw some people use pull-apart Twizzler candy, but then I'd be limited to only red fireworks. Some made an unexploded firecracker out of fondant, but (a) a chunk of fondant is not tasty to eat, and (B) I wanted a colorful fireworks explosion on my cupcakes.
I settled on meltable candy wafers. These are usually very easy to find at your local craft store, in a wide variety of colors. With a piping bag, a small round piping tip and a sheet of wax paper, you can easily create your own fireworks explosions. These supplies are not expensive, and can be re-used to write names and messages on homemade celebration cakes.
This tutorial is also very easy! I made these cupcakes in a single afternoon. They only take an extra 30 minutes or so longer than regular iced cupcakes. I will caution you, though — pipe about triple the number of arches than you think you'll need. The thinner you pipe the arches, the more fragile they are, and the more likely they are to break when you push them into the cupcakes. If you hold them closer to the bottom, the easier they'll insert into the cupcake.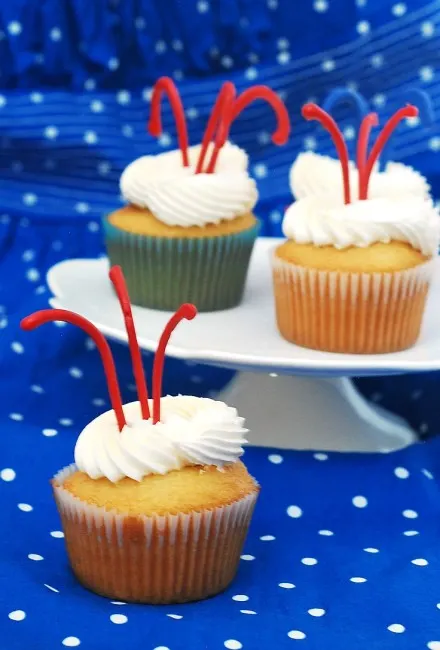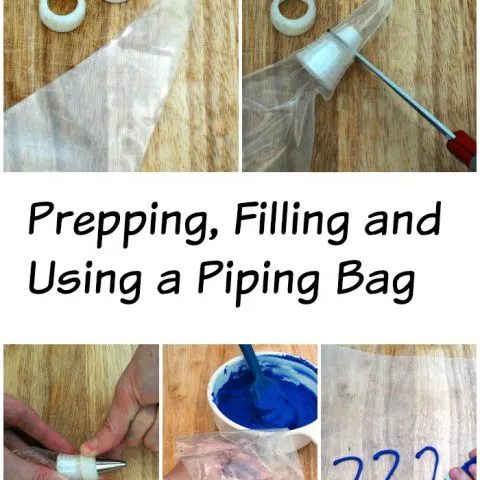 Firecracker Cupcakes Tutorial
Ingredients
For the cupcakes:
1 ¼ cups cake flour
1 ¼ teaspoon baking powder
½ teaspoon baking soda
½ teaspoon salt
2 large eggs, at room temperature
¾ cup sugar
1 ½ teaspoon vanilla extract
½ cup canola oil
½ cup buttermilk, at room temperature
For the frosting:
¾ cup + 1 tablespoon unsalted butter, at room temperature
1 ½ cups confectioners sugar, 6 oz
Pinch of salt
1 tablespoon heavy cream
1 ½ teaspoon vanilla extract
For the firecracker decorations:
6 oz red candy melts
6 oz blue candy melts
Silver luster dust, optional
Vodka or clear vanilla extract, optional
Special equipment needed:
A fine-mesh sieve or sifter
Wax paper
1 16- inch piping bag
3 12- inch piping bags
1 large star piping tip, I used Ateco #867
1 small plain round piping tip, I used Ateco #6
3 coupler sets
1 small, pointed paintbrush, if using luster dust
Instructions
Make the cucpakes:
Preheat the oven to 350°F and line a cupcake pan with paper liners. Set aside.
In a medium mixing bowl, whisk together the cake flour, baking powder, baking soda and salt. Set aside.
In the bowl of a stand mixer fitted with the whisk attachment, beat the eggs at medium speed for about 20 seconds.
Add the sugar and continue to beat on medium speed for about 30 seconds.
Add the vanilla and oil and beat on medium speed for about a minute.
Turn the mixer off and add about a third of the flour mixture. Mix on medium-low for about 30 seconds. Add half of the buttermilk, and mix for 30 seconds. Scrape down the bowl. Add another third of the flour mixture, and mix 30 seconds. Add the remaining buttermilk and mix 30 seconds. Scrape down the bowl. Add the remaining flour mixture, mix until just combined and smooth. The batter should be thin.
Portion batter into the prepared pan with a medium-sized scoop, filling each well about half full.
Bake for 14 to 16 minutes. Let the cupcakes cool in the pan for 3 to 5 minutes, then remove to a wire rack to cool completely.
Make the frosting:
Place the butter in the bowl of a stand mixer fitted with the whisk attachment. Beat on medium-high speed for about a minute or until smooth.
Sift the confectioners' sugar and salt into the bowl and mix on medium-low speed just until incorporated. Increase the speed to medium-high and continue mixing another 1 to 2 minutes, until smooth. Add the heavy cream and vanilla with the mixer on low speed, and mix just until incorporated. Increase the mixer speed and whip on high speed until lightened in color and fluffy, scraping down the bowl as needed, about 4 to 5 minutes.
Decorate the cupcakes:
Place the large star tip inside the 16-inch piping bag. Snip off the tip of the bag. Fill halfway with the buttercream. Pipe a swirl of icing on each cupcake.
Melt the red wafers in a double boiler or in the microwave according to package directions. Place the large half of the coupler inside one 12-inch piping bag. Snip off the tip of the bag, just above the coupler's threads. Fit the plain round tip over the coupler, and use the smaller half of the coupler to secure the tip to the piping bag. Fill with the melted red candy wafers.
Place a sheet of wax paper on a table or cutting board. Pipe arches about 3 inches in length. Set aside at room temperature until the candy hardens.
If using, mix about a tablespoon of vodka or clear vanilla with 1 teaspoon of the luster dust. Mix with the paintbrush. Gently paint a very thin coating of the dust onto each firecracker arch. Set aside to dry.
Once the arches are dry, very carefully remove them one at a time from the wax paper and carefully press through the icing and into a cupcake. Place three to five arches per cupcake. Store at room temperature (place an upside-down over top) until ready to serve!
Cupcake recipe by Natasha's Kitchen; buttercream by Annie's Eats