Lamb burgers are flavored with herbs and spices of Greece, then topped with spinach and sun-dried tomatoes tossed with lemon, and a sprinkle of feta.
I've been in a cooking rut lately. We always seem to alternate chicken, beef, pork, chicken, beef, pork. I wanted something different. So I wandered down the meat aisle of my grocery store, trying to decide what to cook. I spied some ground lamb. Hmmm .... lamb burgers.
I typically associate lamb with Greek cuisine, so I decided to flavor the ground meat with mustard, and typical Greek herbs and spices, like oregano, coriander and cumin. And as for toppings, obviously, feta. The Greeks probably traditionally ate arugula, which I don't much care for, so I used baby spinach, and sun-dried tomatoes tossed with lemon juice. You can also add olives, if you like them.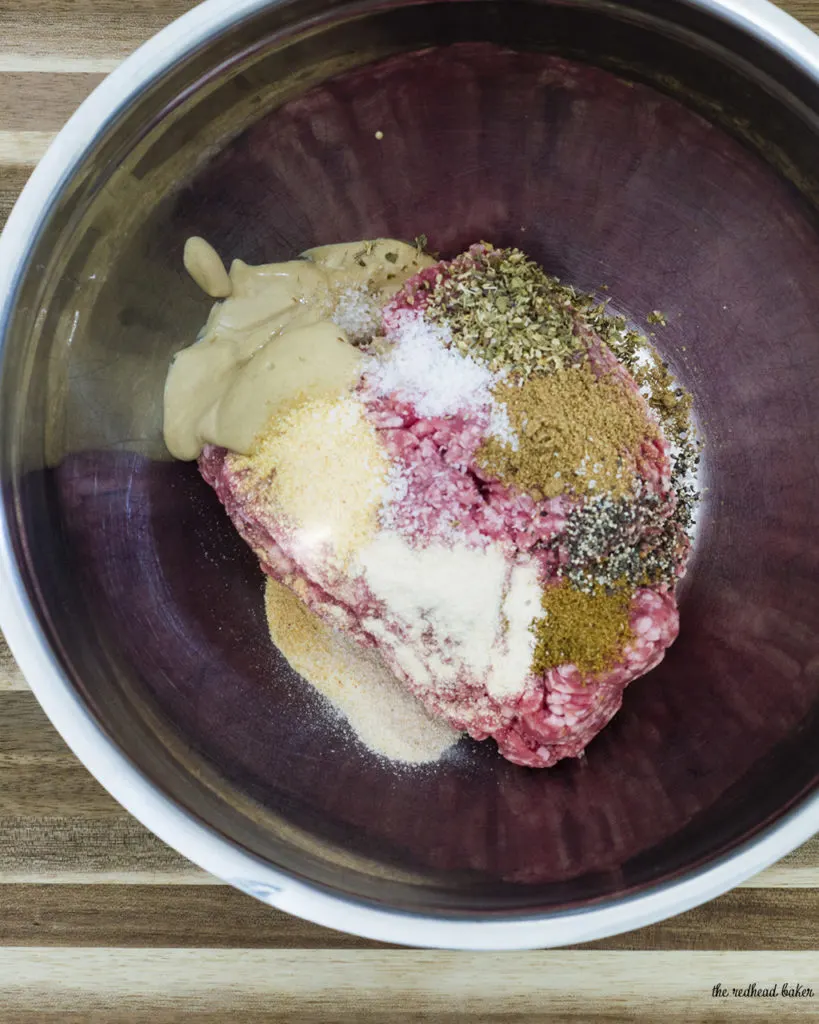 These were some of the most delicious, flavorful burgers I have ever tasted. I served these on toasted brioche buns, but really, any kind of hamburger bun will work fine. The best part is that these insanely delicious burgers are ready in under 30 minutes! The patties cook in about 1o to 12 minutes. Toss the topping together earlier in the day, or while the burgers are cooking.
I served these with a kid-friendly side of baked French fries. Sweet potato fries would be delicious as well, or Greek pasta salad, roasted baby potatoes, marinated veggies, or orzo and tomato salad.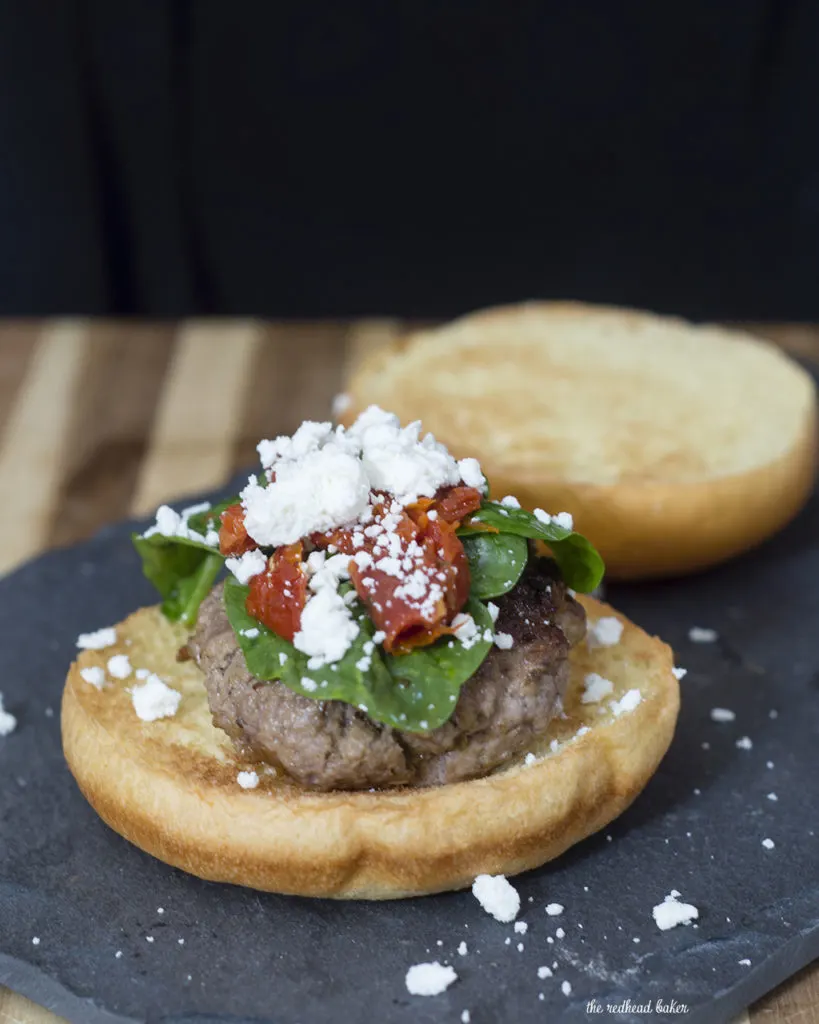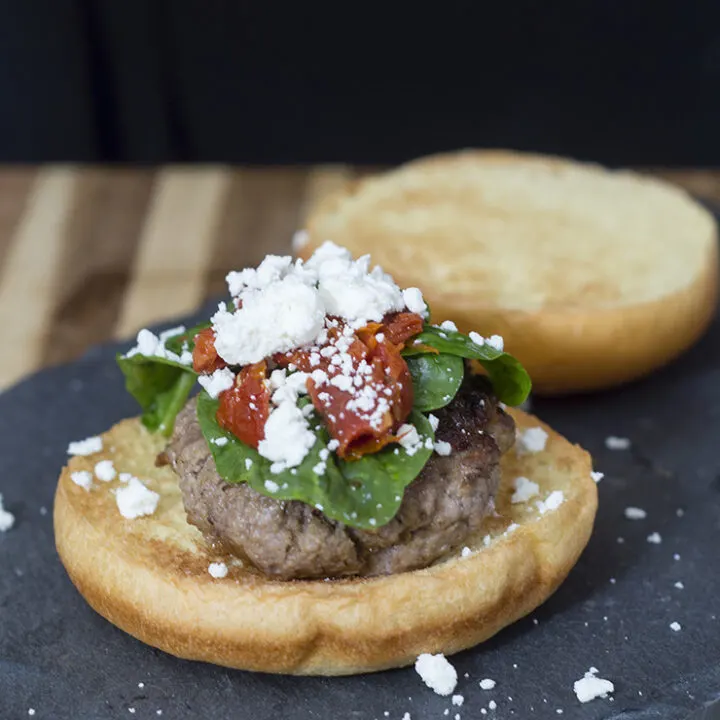 Greek Lamb Burgers
Ingredients
For the burgers:
1 lb ground lamb
2 tablespoon Dijon mustard
2 teaspoon garlic powder
1 teaspoon onion powder
1 teaspoon dried oregano
½ teaspoon ground coriander
½ teaspoon ground cumin
1 teaspoon kosher salt
½ teaspoon ground black pepper
Vegetable oil
12 leaves baby spinach or arugula, stems removed
6 sun-dried tomatoes, drained of oil, chopped
8 pitted black olives, chopped (optional)
2 teaspoon lemon juice
¼ cup feta cheese, crumbled, 2 oz
4 hamburger buns
Instructions
In a large mixing bowl, combine the ground lamb, Dijon mustard, garlic powder, onion powder, oregano, coriander, cumin, salt and pepper until evenly combined. Divide evenly into 4 balls, and pat into flat discs.
Brush the bottom of cast-iron skillet with a thin layer of vegetable oil. Place the patties in the pan and cook until browned on the bottom, then flip, about 5 minutes per side for medium-rare doneness.
While the burgers are cooking, combine the spinach leaves, chopped tomatoes and olives (if using) in a small bowl. Add the lemon juice and toss to coat.
Split the burger buns and place cut-side up on a baking sheet. Turn the broiler on high, and toast for 30 seconds to a minute.
Place a burger on the bottom half of each toasted bun. Top with the spinach/tomato/olive mixture, and 2 tablespoons of feta. Serve immediately.
Recipe by The Redhead Baker