Dear Winter: What's up with you? The past few years, you've been pretty mild, sometimes a little chilly, but that never lasted long. This year? Let's just say, I don't remember moving to Antarctica. The cold shoulder is getting old. Let's move on and try again next year, okay? Signed, The Redhead Baker.
Spring can't get here soon enough. But until it does, I'm perking myself up with bright flavors, like citrus. I always paired citrus with summer in my mind, yet the peak season for citrus is right now.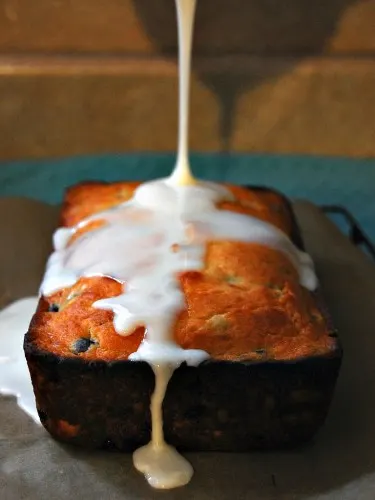 I bought a bag of Meyer lemons from Wegman's, and was looking for a recipe in which to use them. Then I got my recipe swap assignment from our host, A Taste of Home Cooking, and saw that she had a lemon blueberry yogurt quick bread that I really wanted to try. I giggled a little to myself, because it's the same blog I was assigned almost exactly a year ago, and in that swap exchange, I chose another blueberry-lemon recipe, and subbed in Meyer lemons instead. What can I say? I love Meyer lemons. And they pair well with blueberries.
The yogurt loaf is essentially a quick bread. It's very easy to put together the batter, and just under an hour later, you have a delicious, moist, sweet-tart bread perfect for a light breakfast or quick snack.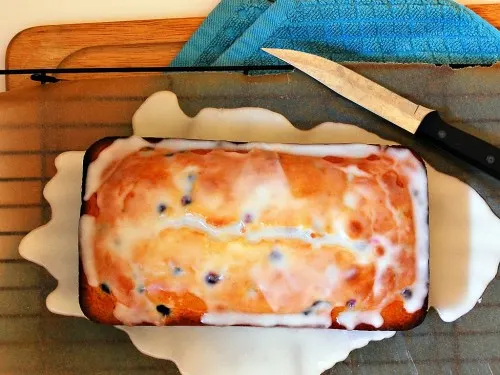 Meyer Lemon Blueberry Yogurt Quick Bread
Adapted from Sweet Beginnings
Ingredients
For the Loaf
1 ½ cups + 1 tablespoon all-purpose flour, divided
2 teaspoon baking powder
½ teaspoon kosher salt
1 cup vanilla greek yogurt (no-fat, low-fat or regular)
1 cup sugar
3 large eggs
Zest of 2 Meyer lemons
½ teaspoon pure vanilla extract
½ cup canola oil
1 ½ cups blueberries (fresh or frozen)
For the Lemon Glaze
1 cup powdered sugar
Juice of 2 Meyer lemons (about 3 tbsp)
Splash of vanilla extract
Directions
Preheat the oven to 350 degrees. Spray a 9 x 5-inch loaf pan with nonstick cooking spray.
Combine 1 ½ cups of flour, baking powder and salt in a medium mixing bowl and set aside.
In a larger mixing bowl, combine the yogurt, sugar, eggs, lemon zest, vanilla and oil. Slowly mix in the dry ingredients.
In a small bowl, toss the blueberries with the remaining tablespoon of flour, then fold gently into the batter.
Pour the batter into the prepared pan and bake for 45 to 50 minutes, or until a toothpick inserted in the center of the loaf comes out clean. Let cool in the pan for 10 minutes then remove the loaf and cool on a wax or parchment paper-lined wire rack.
While the loaf is cooling, make the lemon glaze: mix the powdered sugar, 2 tablespoons of the lemon juice, and a splash of vanilla together in a small bowl. The mixture should be thick but pour-able. Add up to another tablespoonful of lemon juice if the mixture is too thick. Spoon the lemon glaze over the top of the loaf and let it drip down the sides. Let the loaf sit at room temperature for about 15 minutes for the glaze to set before slicing and serving. Store in an airtight container at room temperature.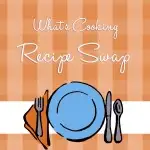 [inlinkz_linkup id=380078 mode=1]