Meyer lemon mousse topped with fresh berries combines the curd of tangy-sweet meyer lemons with whipped cream for a flavorful, light dessert.
Welcome to Progressive Eats, our virtual version of a Progressive Dinner Party. This month we're sharing dishes featuring citrus fruits! I'm hosting this month's event. Citrus fruits are in season this time of year, and the flavors will brighten up even the dreariest winter day. You'll certainly find a delicious recipe to add to your repertoire!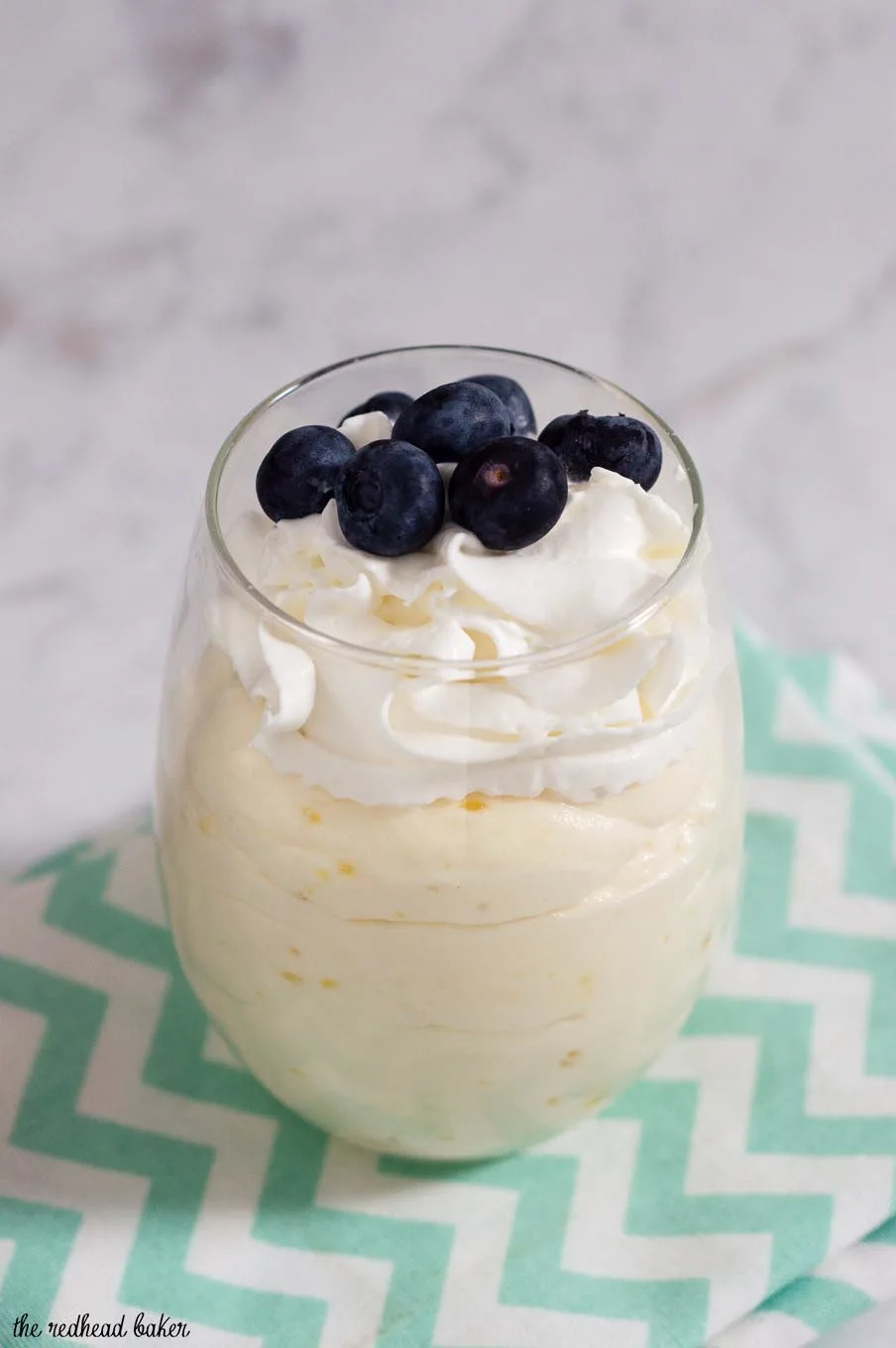 If you've never heard of Meyer lemons, let me introduce you. They are a hybrid of lemons and oranges, and less tart than regular lemons. They are smaller than traditional lemons, with smoother, darker yellow (sometimes almost orange) skin.
They aren't available year-round like traditional lemons. Your best bet at finding them in your local grocery store is between December and March. If you can't find them, you can make this same recipe with traditional lemons, just taste as you go in case you need to increase the amount of sugar.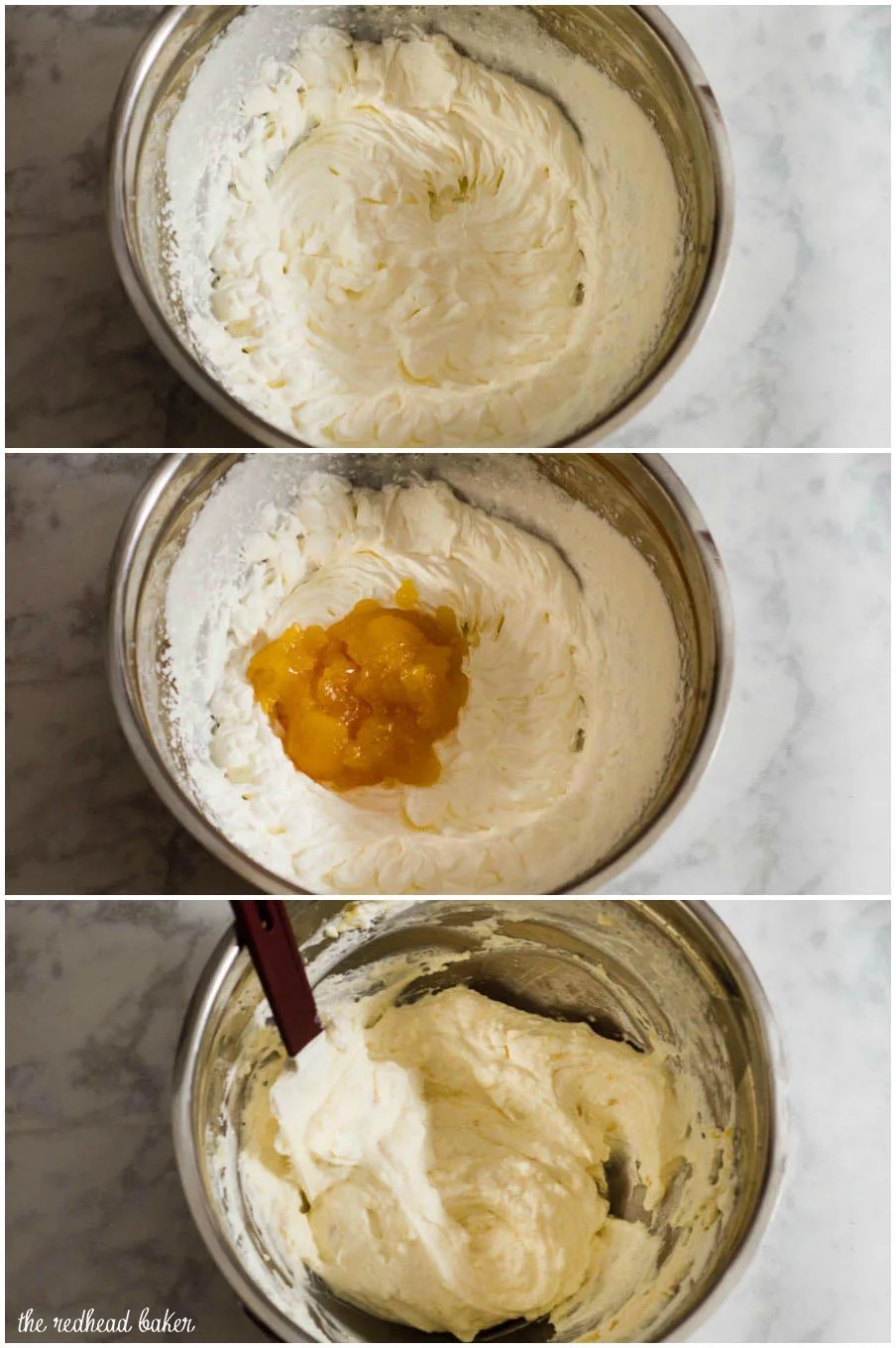 To make this mousse, you first make Meyer lemon curd. You can make this portion of the recipe up to two days ahead of time, and keep it stored in an airtight container in the refrigerator. On the day you plan to serve the mousse, you can whip the cream and fold it with the Meyer lemon curd, then pipe it into the serving dishes and keep it chilled until ready to serve. Don't do this more than 12 hours in advance, however, as the top layer could become hard and crusty.
I love this mousse garnished with fresh blueberries, but any kind of berries, or even mix of berries, would be delicious. This is an easy yet elegant dessert, quick enough for a weeknight treat (at least, once the curd is already made), yet impressive enough to serve to company.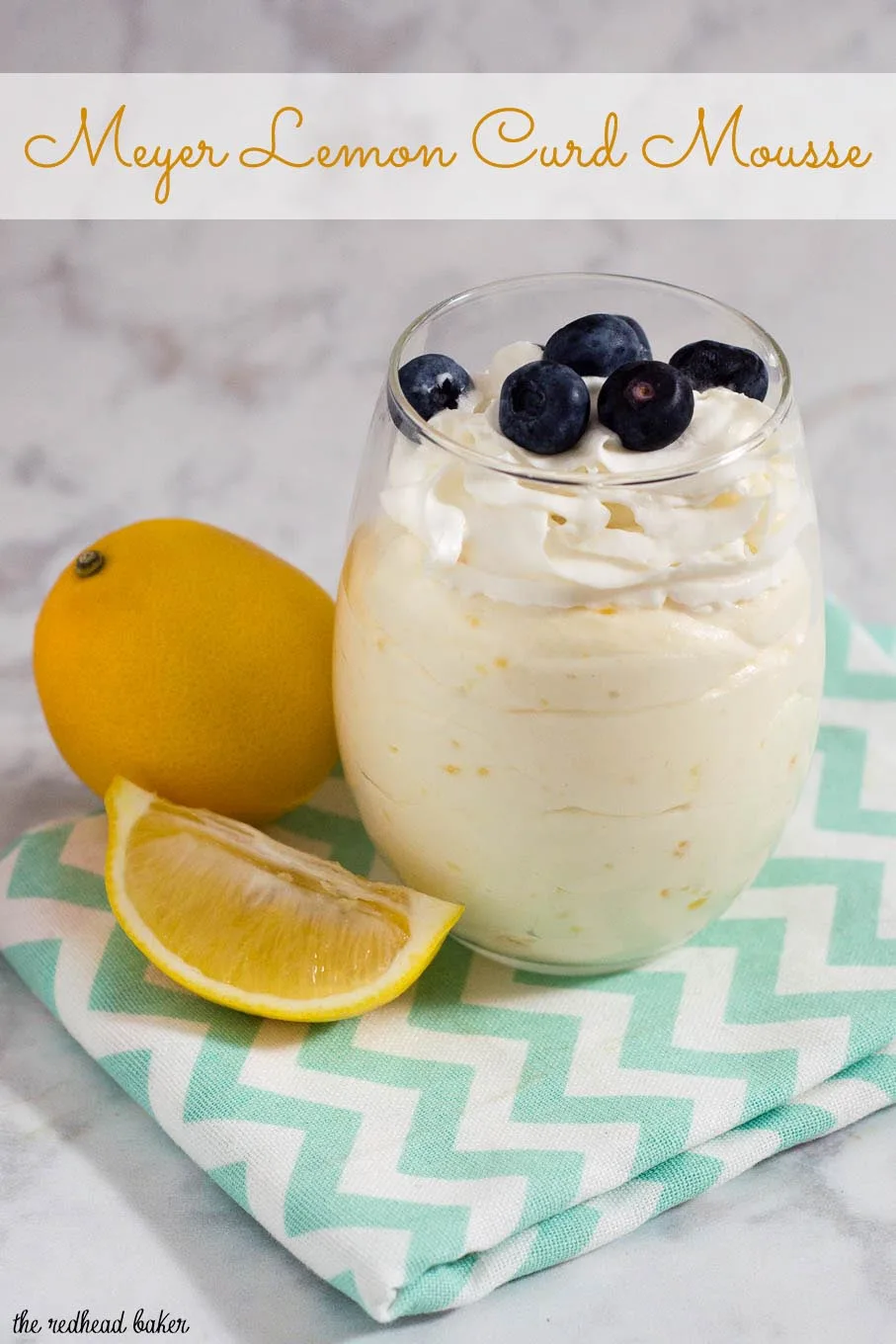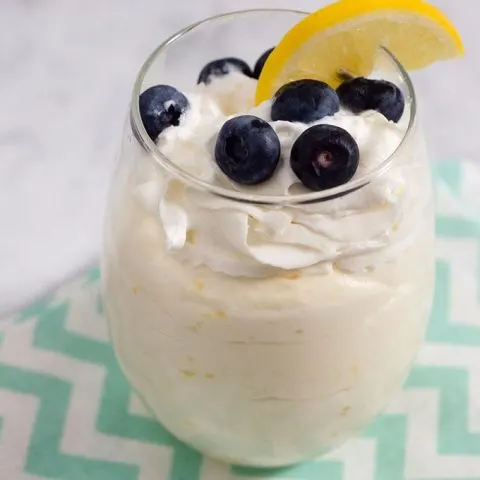 Meyer Lemon Mousse
Ingredients
For the Meyer lemon curd:
2 large egg yolks
¼ cup sugar
¼ cup Meyer lemon juice
Zest of 1 Meyer lemon
3 tablespoon unsalted butter
For the mousse:
1 ½ cups cold heavy whipping cream
3 tablespoon powdered sugar
Fresh berries, for garnish
Instructions
Make the Meyer lemon curd:
Combine the egg yolks and sugar in a small mixing bowl and whisk vigorously for 1 minute.
Add the lemon juice and zest, and whisk for another minute. Set the mixing bowl over a saucepan of simmering water and cook, stirring constantly, for 10 to 15 minutes until the mixture has thickened.
Add the butter, a piece at a time, stirring until the butter is incorporated before adding more. Remove the curd from the heat and pour through a fine-mesh sieve to remove any cooked egg proteins.
Cool to room temperature. If not using immediately for the mousse, press a piece of plastic wrap directly on the surface of the curd and refrigerate until ready to use.
Make the mousse:
Whip the heavy cream to soft peaks. Add the sugar and continue whipping to stiff peaks. Reserve 1 cup of the whipped cream for topping.
Fold the lemon curd into the remaining whipped cream. Pipe or spoon the mousse into 4 dessert bowls. Garnish with the remaining whipped cream and fresh berries.
Progressive Eats Citrus Menu
Drinks
Appetizers
Bread
Main Course
Veggies/Side Dishes
Desserts
If you're unfamiliar with the concept, a progressive dinner involves going from house to house, enjoying a different course at each location. With Progressive Eats, a theme is chosen each month, members share recipes suitable for a delicious meal or party, and you can hop from blog to blog to check them out.