You'll be parent of the year when you send your kids back to school with mini pepperoni calzones. They're easy to make in bulk and freeze.
It's almost back-to-school time! Actually, judging from my Facebook feed, it's already back-to-school time for some kids. In my neck of the woods, school starts the Wednesday after Labor Day.
My son is not quite 4 years old, so this fall, he'll be starting preschool. His "school" (it's a daycare with a preschool program) provides lunch and two snacks. I'm sometimes sad that I don't get to pack cute Bento boxes for his lunch, but then I remember our reality — I wake up at 5:45 a.m., stumble around in the dark to get dressed so I don't wake my fiancé, take the dogs out for a walk before too many other dogs are out (mine are reactive to strange dogs), then run around inside packing my own lunch and rushing out the door. Yeah, I don't see packing a Bento box fitting into that routine.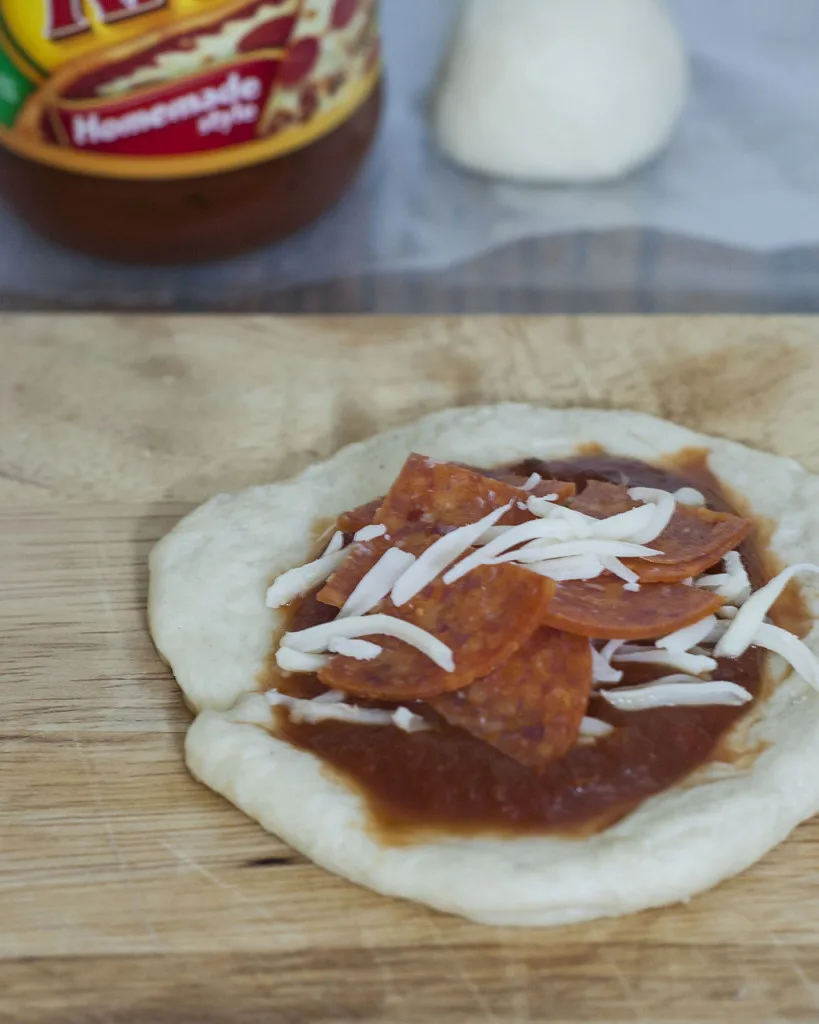 I remember my own school lunches being rather ... repetitive. Probably due to my own pickiness. And our school's lack of a cafeteria, and no access to a refrigerator or microwave. I didn't want deli meat sandwiches. I was tired of peanut butter and jelly sandwiches. For a straight year, I ate those lunch kits with crackers with little circles of turkey and cheese.
It would've been really cool to open my lunch box and find a few mini pepperoni calzones in there. If you warm them in the morning, and pack them with a thermos of boiling water, they'd still be warm at lunch time. And you can customize the filling each time you make them with any of your favorite pizza toppings. Swap pepperoni for bell peppers, or mushrooms, or sausage, or whatever you like! Swap the pizza sauce for pesto. Swap the mozzarella for provolone, or seasoned ricotta. Send one or two for the little kids, then add a third when they get older.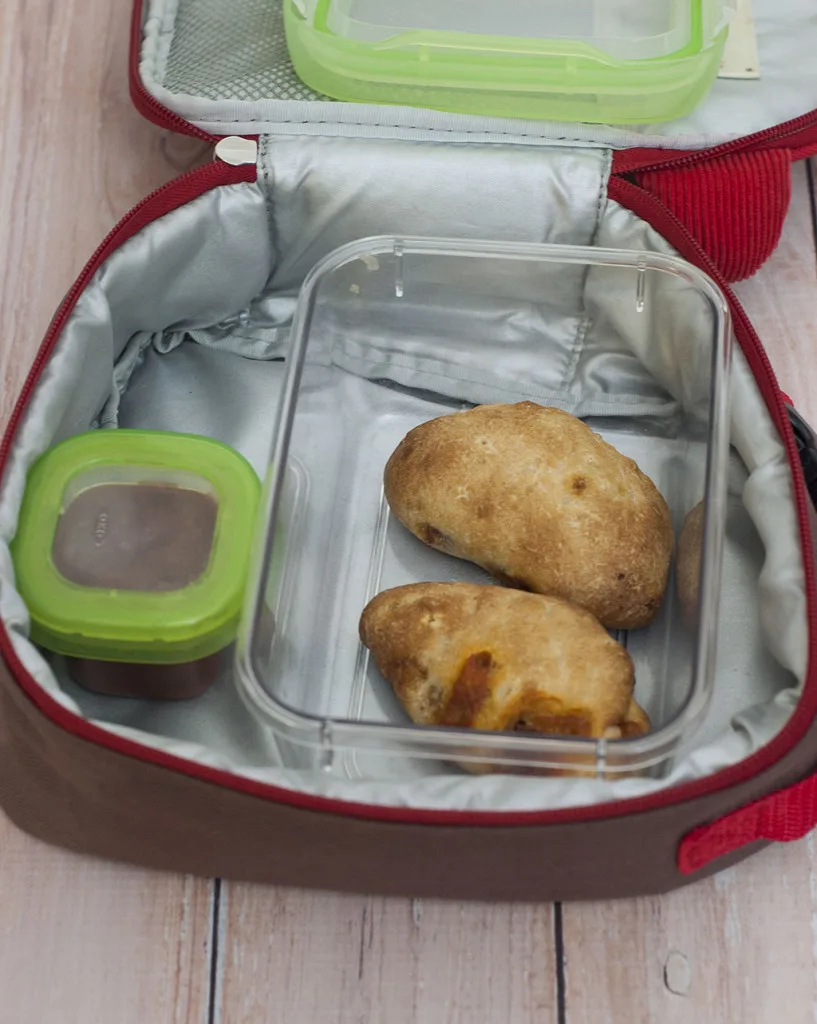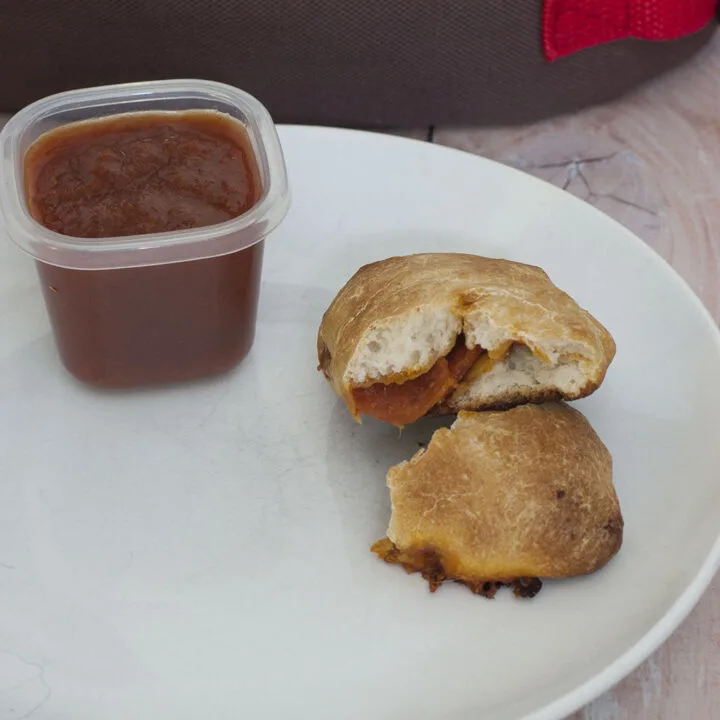 Mini Pepperoni Calzones
Ingredients
1 lb pizza dough, store-bought or homemade
½ cup pizza sauce, plus more for dipping
¼ cup shredded mozzarella cheese
2 oz sliced pepperoni, cut into quarters
Instructions
Divide the pizza dough into 10 pieces, approximately an ounce and a half each. Roll into balls and set aside for 30 minutes to rest.
Preheat your oven to 425 degrees.
Flatten each ball into a disc and gently stretch it out like a mini pizza crust.
Spread a scant tablespoon of pizza sauce on each circle, leaving a quarter inch margin around the edge. Top with 4 or 5 quarters of pepperoni, then top with a pinch of mozzarella cheese.
Fold each circle in half, and firmly pinch the edges together with your fingertips.
Place all of the calzones on a baking sheet lined with parchment paper and bake for approximately 15 minutes, until golden brown.
Remove to a wire rack to cool. Serve with extra pizza sauce for dipping.
Mini calzones can be frozen up to a month.
Recipe by The Redhead Baker
Getting Started On School Days
Ideas for the Lunchbox
After School Snacks and Beverages
School Night Suppers
Sweets to End the Day