Scottish raspberry buns are a classic high-tea treat for adults and kids alike. These scone-like biscuits are filled with raspberry jam.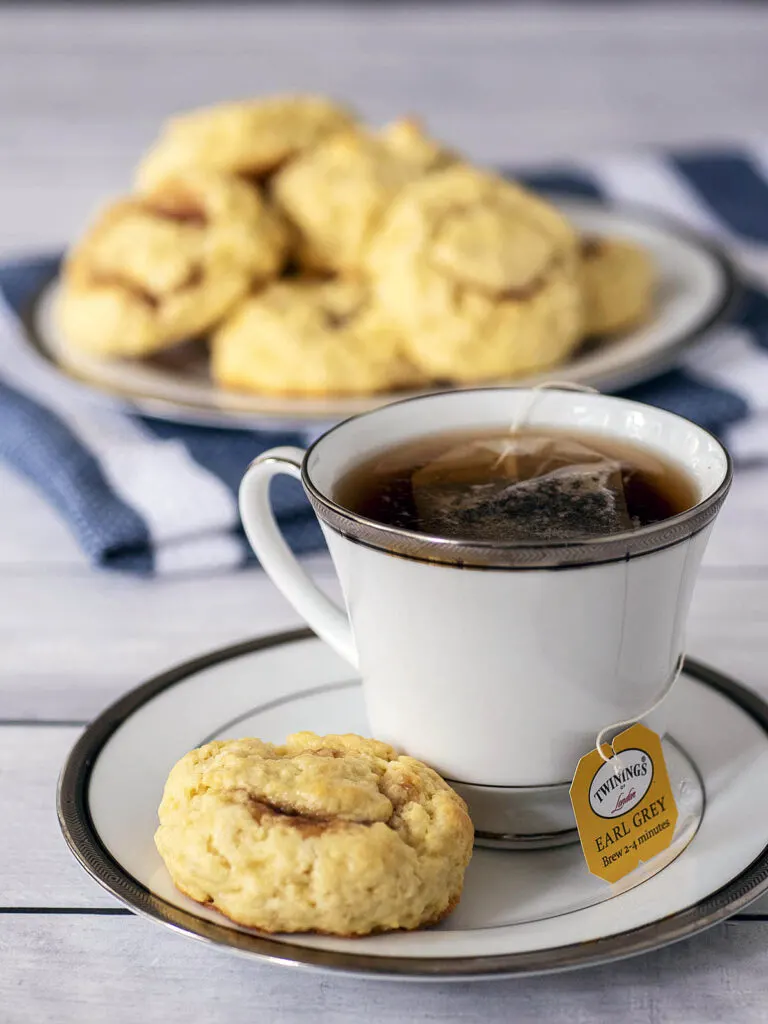 Summer Games Week continues, and today, I'm sharing a recipe from my British heritage. These raspberry buns are typically served at a Scottish high tea.
Scottish high tea is similar to a British afternoon tea in that it is rather casual, meant to fill in the gap between lunch and dinner, but at a Scottish high tea, hot foods are served in addition to the usual tea cakes and biscuits.
How to Make Tea Buns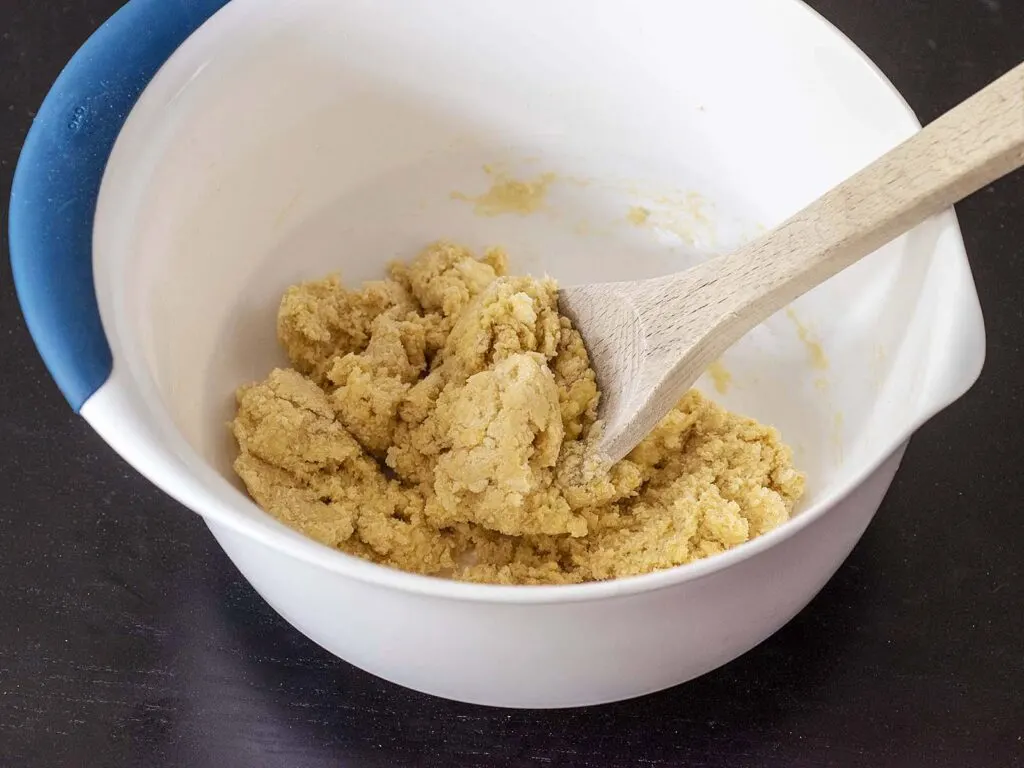 These tea buns are made in a very similar way to British scones, by cutting the butter into a mixture of flour, sugar and other dry ingredients. Then, eggs are stirred into the dough.
The dough is divided into golf-ball sized portions. Poke a hole with your finger and fill it with jam, then cover the holes. And just like with scones, the buns are brushed with milk or cream prior to baking. The milk wash encourages browning of the buns and adds a little extra tenderness.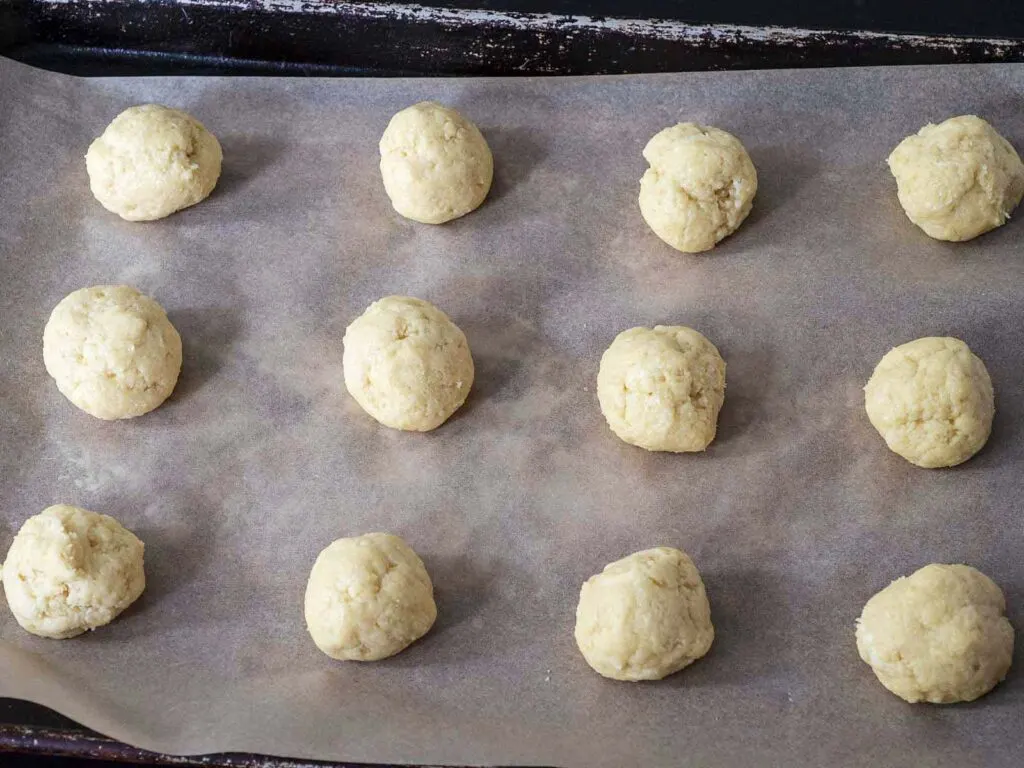 FAQs or Tips
Q: Why does this recipe call for grinding the sugar?
A: The traditional Scottish recipe calls for "caster sugar," which is granulated sugar ground to a fine powder. It dissolves more readily than regular sugar because of the smaller granules. It's available in most American grocery stores, where it's called superfine sugar, but most American homes don't keep it on-hand and it's very easy to make it at home rather than buy it for such a small amount.
Q: Do I really need to grind the sugar?
A: It probably won't make much of a noticeable different in the texture of the buns if you don't grind the sugar. If this were a meringue-based cake, the answer would be different!
Q: Can I use other fillings?
A: Absolutely! You can use any flavor of jam you prefer, storebought or homemade.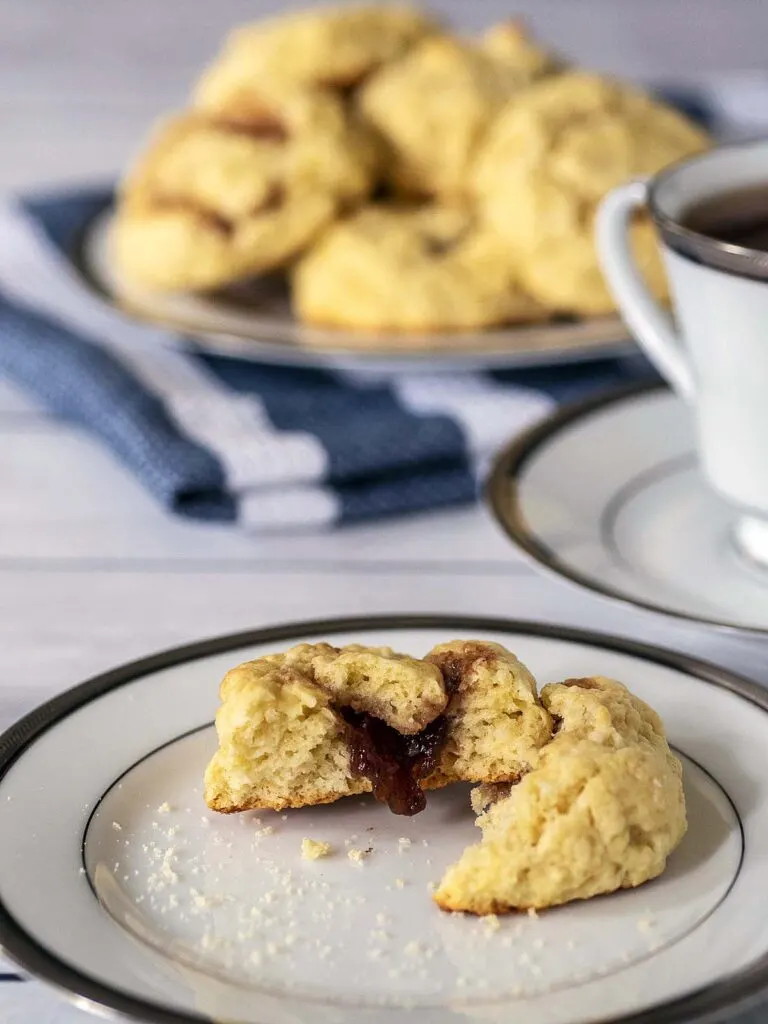 Like most British baked goods, these are less sweet than most Americans are used to. The jam does add some sweetness, and I love that you can make a big batch of dough, and make as variations as you want, filling the dough balls with different flavors of jam.
High tea tends to be more of a treat than an everyday occurrence, but these are a delicious afternoon or after-school snack as well!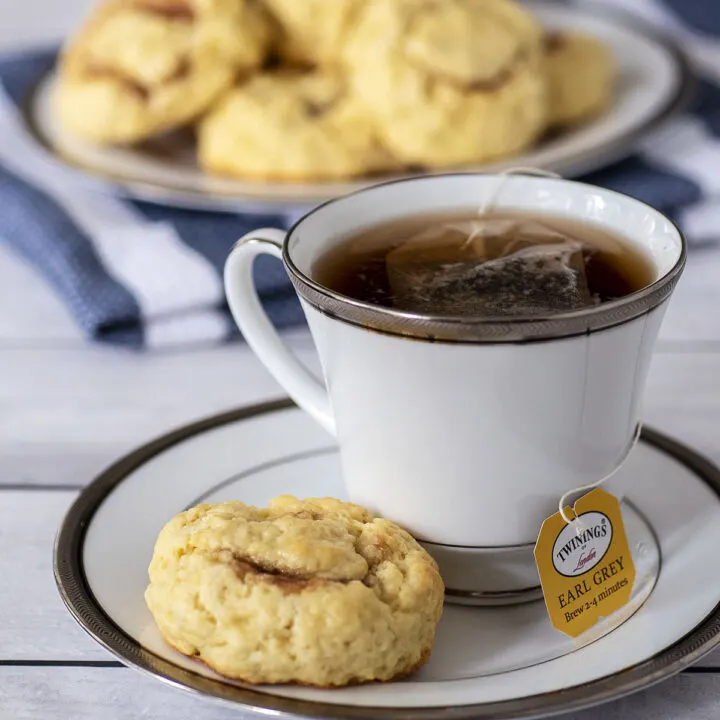 Scottish Raspberry Buns
Scottish raspberry buns are a classic high-tea treat for adults and kids alike. These scone-like biscuits are filled with raspberry jam.
Ingredients
2 cups (8.5 oz/240 g) all-purpose flour
¼ cup (1.5 oz/40 g) sugar
1 tablespoon baking powder
1 ¼ teaspoon salt
4 tablespoon (2 oz/60 g) cold unsalted butter, cubed
3 large eggs
2 tablespoon raspberry jam (seedless preferred)
2 tablespoon milk or cream
Instructions
Preheat your oven to 375 degrees F (200 degrees C).
In a mini food processor or the food chopper attachment of an immersion blender, grind the sugar until it's powdery.
In a large food processor, combine the ground sugar, flour, baking powder and salt. Pulse a few times to combine.
Add the cold, cubed butter and pulse until the mixture resembles crumbs.
Transfer the mixture to a large mixing bowl. In a small bowl, briefly beat together two of the eggs and add them to the flour mixture, stirring together with a wooden spoon. If the dough still seems dry and crumbly after completely incorporating the eggs, add the third egg and stir until a soft dough forms.
Line a baking sheet with parchment paper. Divide the dough into 12 evenly sized balls, roughly the size of a golf ball and space them evenly apart on the baking sheet.
Dip your finger in flour and use it to make a small hole in one of the dough balls, not all the way through the dough. Repeat dipping finger in flour and making holes in the rest of the dough balls.
Gently warm the raspberry jam in the microwave with half a teaspoon of water, about 15 seconds on high. Fill each dough ball hole with ½ teaspoon of the jam.
Either stretch the dough over the holes and pinch closed; or, pinch of small bits of dough from the edges of each ball and form a "hat" for each hole.
Brush each ball of dough with the 2 tablespoons of milk or cream.
Bake the cakes for 12 to 15 minutes, until the bottoms of the cakes are starting to turn golden brown.
Cool on a wire rack. Serve the cakes at room temperature. Store any leftovers in an airtight container for up to 4 days.
Recommended Products
As an Amazon Associate and member of other affiliate programs, I earn a small percentage from qualifying purchases.
Nutrition Information:
Yield:

12
Serving Size:

1 bun
Amount Per Serving:
Calories:

147
Total Fat:

6g
Saturated Fat:

3g
Trans Fat:

0g
Unsaturated Fat:

2g
Cholesterol:

60mg
Sodium:

386mg
Carbohydrates:

19g
Fiber:

1g
Sugar:

2g
Protein:

4g
Recipe adapted from Neil's Healthy Meals
Wednesday #SummerGamesWeek Recipes