Scottish tattie scones, aka potato scones, resemble pancakes more than typical scones. They combine potatoes, flour, and butter and are sauteed on a griddle.
Welcome to the third annual #BrunchWeek hosted by Terri from Love and Confections and Shaina from Take A Bite Out Of Boca. We are so excited to have you join us this year! Celebrate Brunch with us this week as we prepare for Mother's Day. Thirty bloggers from around the country will showcase their best brunch dishes, from cocktails to casseroles, breakfast breads, sandwiches and salads - there is something for everyone!
This is a recipe I've been meaning to try for a long time. My mother and her parents emigrated to the United States from Scotland in the 1970s. While I was enrolled in culinary school (before recipe websites and food blogs were everywhere), my grandfather asked me to make him "tattie scones," also known as Scottish potato scones. I attempted them once, and they were, well, NOT what he had in mind.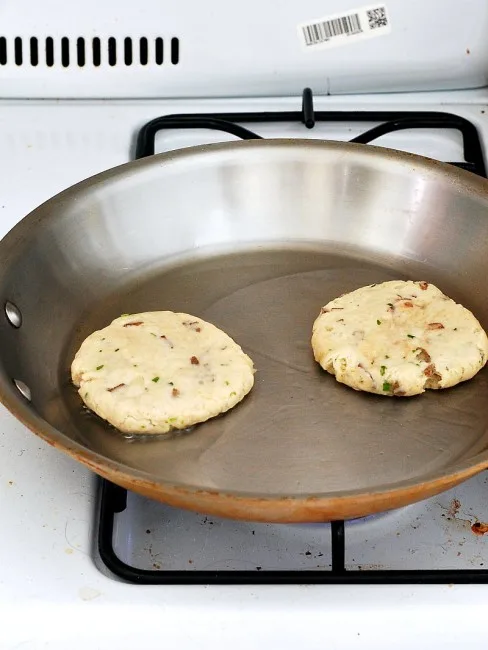 When trying to choose recipes for #BrunchWeek, I did a search for "tattie scones" and found a recipe by Jamie Oliver. I saw how they were supposed to be formed: they are more like pancakes than tea scones. After enduring many jokes from Dave about Scottish cuisine entailing "throwing ingredients in a pot and boiling them until they are flavorless," I set to making the scones. They turned out quite tasty!
Jamie Oliver topped his with scrambled eggs and smoked salmon. You can also top these with herbed cream cheese, or serve them with a side of bacon. I topped mine with aged Cheddar cheese, broiled until melted and bubbly. Alternatively, you could grate the cheese into the potato dough along with the butter and chives in Step 2.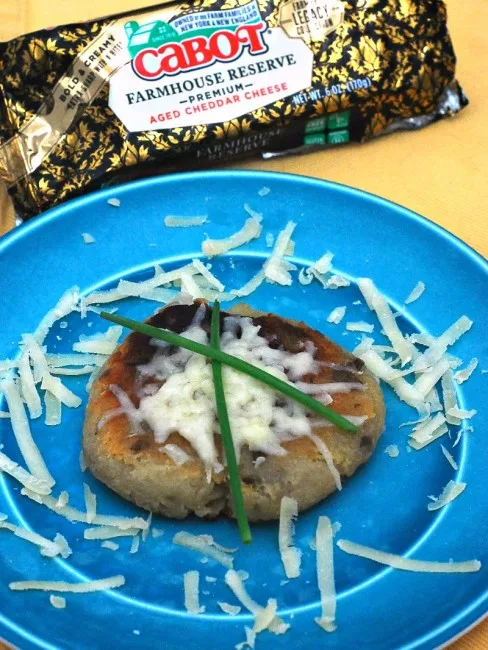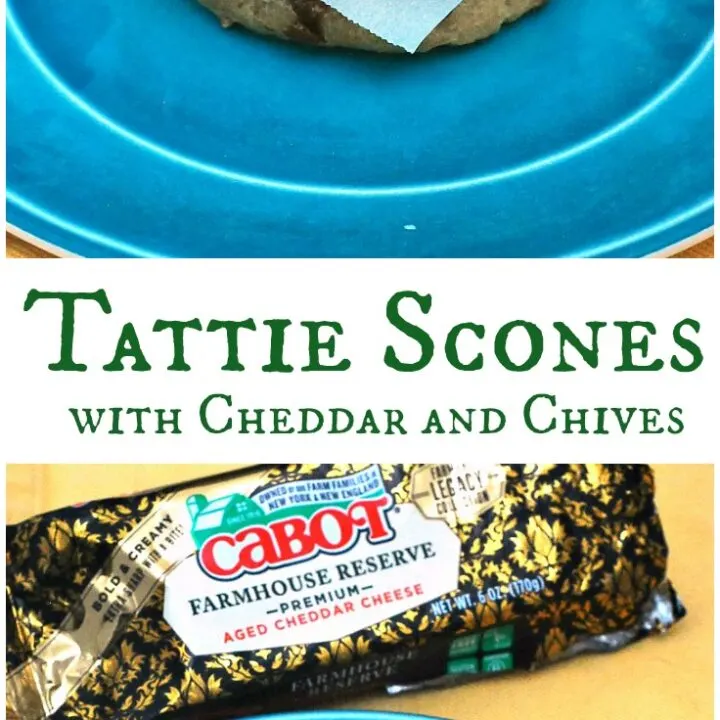 Tattie Scones with Cheddar and Chives #BrunchWeek
Ingredients
1 lb russet potatoes, scrubbed but not peeled, cut into 1-inch chunks
Salt and pepper
¾ cup all-purpose flour
1 tablespoon fresh chives, minced
2 tablespoon salted butter, very soft
½ teaspoon baking powder
Vegetable oil, for sauteeing
1 cup shredded sharp Cheddar
Fresh chives, for garnish
Instructions
Bring a pot of salted water to a boil. Add the potato chunks and cook for about 7 minutes, until the potatoes are fork-tender.
Drain the potatoes, and let them cool for about 30 minutes.
Add the flour to the potatoes, and mash until the mixture resembles very coarse crumbs. Add the butter, minced chives, salt and pepper, and continue mashing until the dough starts to come together.
With clean hands, form the dough into a disc. Use a chef's knife to cut the disc into 8 equal wedges. Form each wedge into a disc about ½ an inch thick.
Add enough oil to a medium saute pan to coat the bottom. Set the pan over medium heat. Add the scones to the saute pan, working in batches if necessary. Cook for about 5 minutes per side, or until golden brown.
Place the cooked scones on a broiler pan. Turn broiler to high. Place about ¼ cup shredded Cheddar cheese on top of each. Place the pan under the broiler until the cheese is melted and bubbly.
Serve the potato scones garnished with fresh chives.
Recipe from Jamie Oliver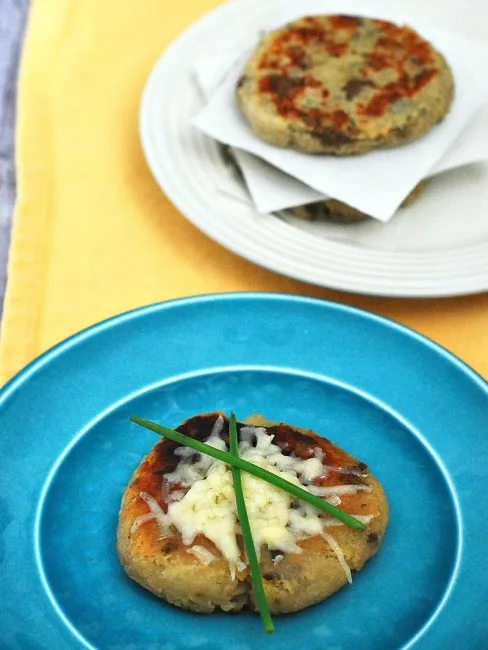 Come see what today's #BrunchWeek Bloggers are creating!
BrunchWeek Beverages:
BrunchWeek Egg Dishes:
BrunchWeek Breads, Grains and Pastries:
BrunchWeek Main Dishes:
BrunchWeek Fruits, Vegetables and Sides:
BrunchWeek Desserts:
Disclaimer: Thank you to #BrunchWeek Sponsors: Bob's Red Mill, Cabot Creamery Cooperative, California Walnuts, Dixie Crystals, Grimmway Farms/Cal-Organic/True Juice, KitchenAid, Le Creuset, Nielsen-Massey Vanillas, Pacari Chocolate, Stonyfield Organic, Vidalia Onions, and Woot Froot for providing the prizes free of charge. These companies also provided the bloggers with samples and product to use for #BrunchWeek. All opinions are my own.