Tomato tortellini salad is my new favorite summer dinner! It combines lots of fresh, healthy vegetables, and comes together in under 30 minutes!
Philadelphia isn't a tropical region, but our summer temperatures can get hot and humid. It's definitely not the kind of weather that makes you want to turn on the oven, or stand over a hot stove. Dinners that are (A) fast, (B) nutritious, and (C) require no (or very little) cooking are like the holy grail.
When I was a child, we'd solve that problem by grilling. Can't heat up the kitchen when you're cooking outside! However, I now live in a second-floor apartment. Putting a grill on the fire escape is probably discouraged, you know?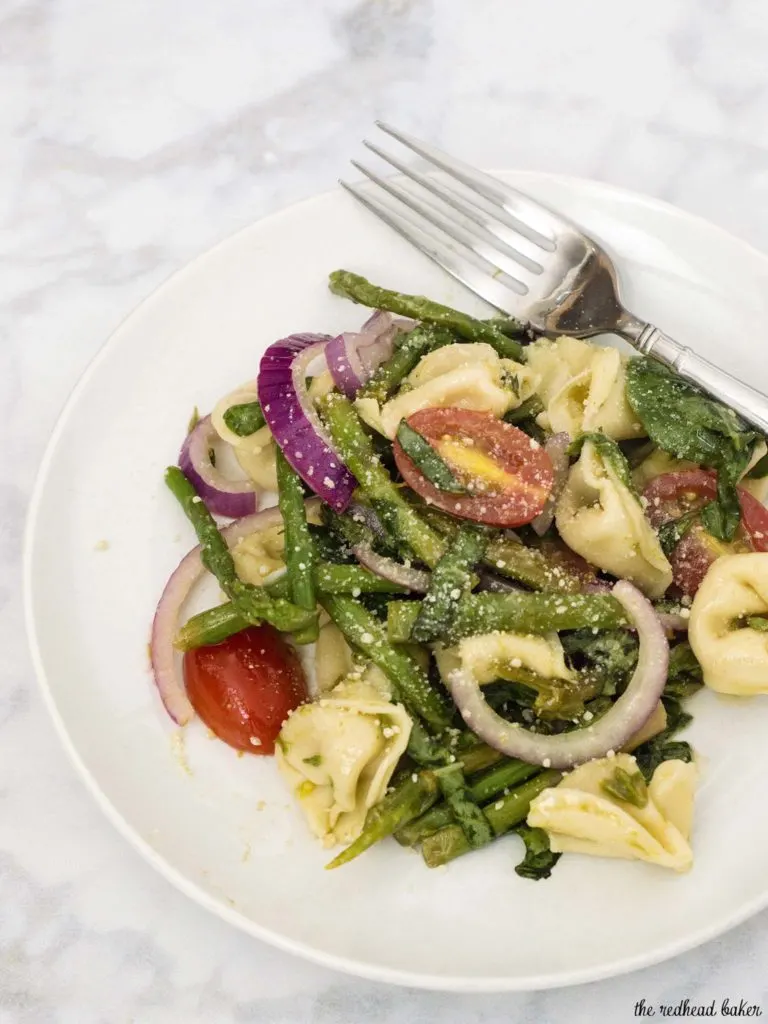 When I saw this pasta salad in Cooking Light, I couldn't wait to make it. Almost all of the ingredients are available at my favorite local farmers market. The only cooking involved is boiling the pasta and blanching the asparagus, so there's no slaving away over a hot stove.
The original recipe called for artichoke hearts, which I don't really care for, but add them to yours if you do like them. I will definitely make this salad again, and I might add sliced zucchini, blanched along with the asparagus, or even fresh sweet corn stripped from the cob.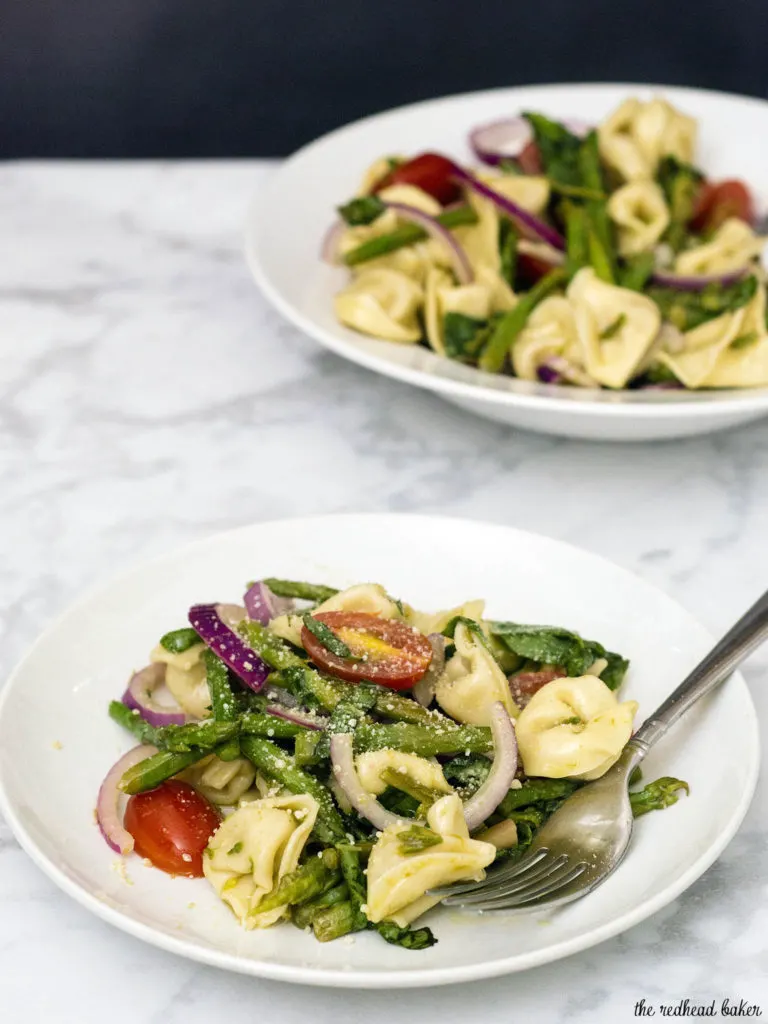 I used three-cheese tortellini for my salad, and it was very satisfying as a main dish. Of course, you could add shrimp or strips of chicken for extra protein, or even use chicken-and-cheese tortellini instead of the plain cheese variety. We ate this salad warm for dinner, and the leftovers were just as delicious when eaten cold for lunch the next day.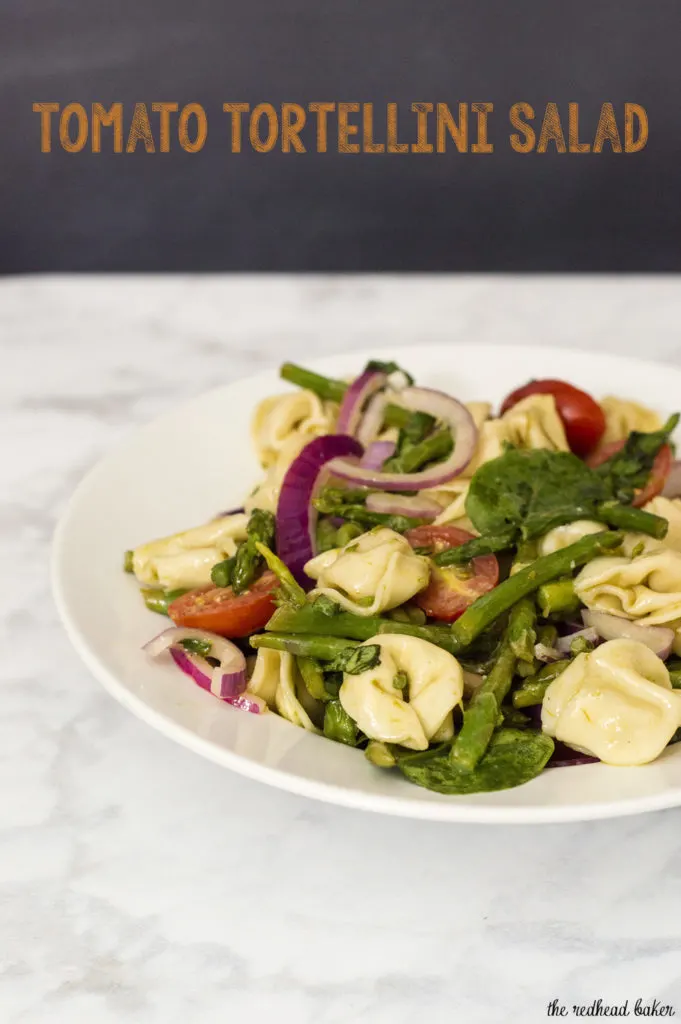 Tomato Tortellini Salad
Ingredients
18 ounces package fresh cheese tortellini
1 ½ cups slices fresh asparagus, 1 ½-inch-long, about 1 pound
2 tablespoon white wine vinegar
2 tablespoon lemon juice
1 tablespoon Dijon mustard
2 teaspoon honey
½ cup extra virgin olive oil
Salt and pepper to taste
4 cups baby spinach, 3 oz
8 oz grape tomatoes, halved
½ red onion, thinly sliced
⅓ cup thinly sliced fresh basil
¾ cup grated Parmesan cheese, 3 oz
Instructions
Bring a large pot of salted water to a boil. Cook the tortellini according to package directions. Add the asparagus during the last 2 minutes of cooking. Drain, set aside.
While the pasta is cooking, combine the white wine vinegar, lemon juice, Dijon mustard, honey and olive oil in a container with a tight-fitting lid. Shake vigorously to combine. Season to taste.
In a large serving bowl, combine the pasta, asparagus, spinach, tomatoes, red onion, and basil. Drizzle the vinaigrette over top, toss to coat.
Divide into 6 bowls, garnish with ½ oz of Parmesan cheese.
Adapted from Cooking Light