Tropical guacamole puts a sweet spin on a Mexican classic with the addition of pineapple and mango. Serve as a snack, appetizer or side dish!
Is there any better snack than guacamole? Chunky, creamy, spicy ... plus the crunch of the tortilla chips. So easy to make, no cooking required. Perfect for parties, cookouts, or just a random day.
But I may like this tropical guacamole even better. Not only is it chunky and creamy, it's the perfect blend of spicy and sweet.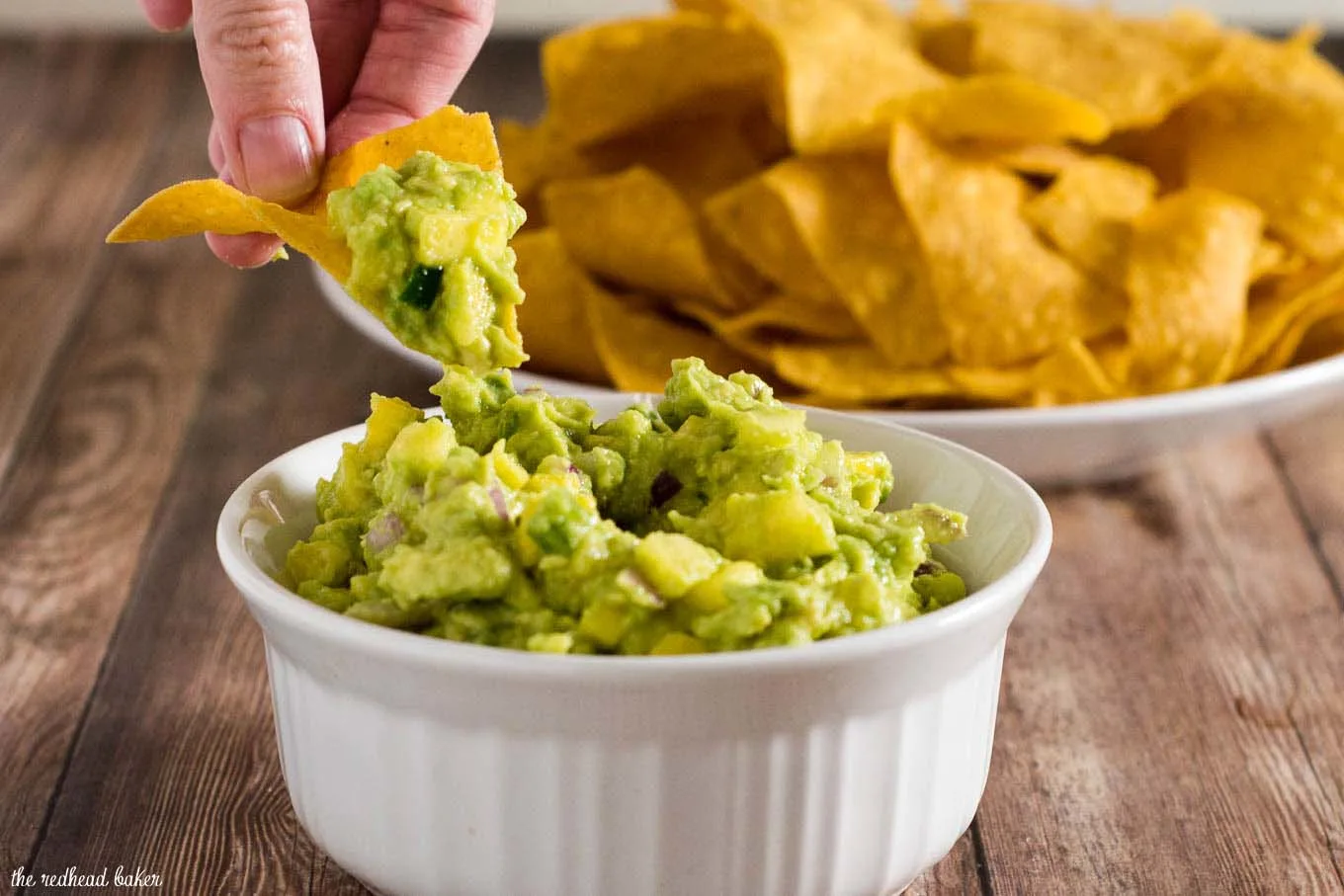 It starts out the same as your basic guacamole: mashed avocados with salt and lime juice, plus red onion and jalapeno, but pineapple juice is added too, and diced mango and pineapple replace the tomato. Add cilantro if you like it in your guacamole.
Prefer a strictly sweet guacamole? Remove as much of the jalapeno pepper's ribs as you can. That's where the heat lives, so the more you remove, the less spicy your guacamole.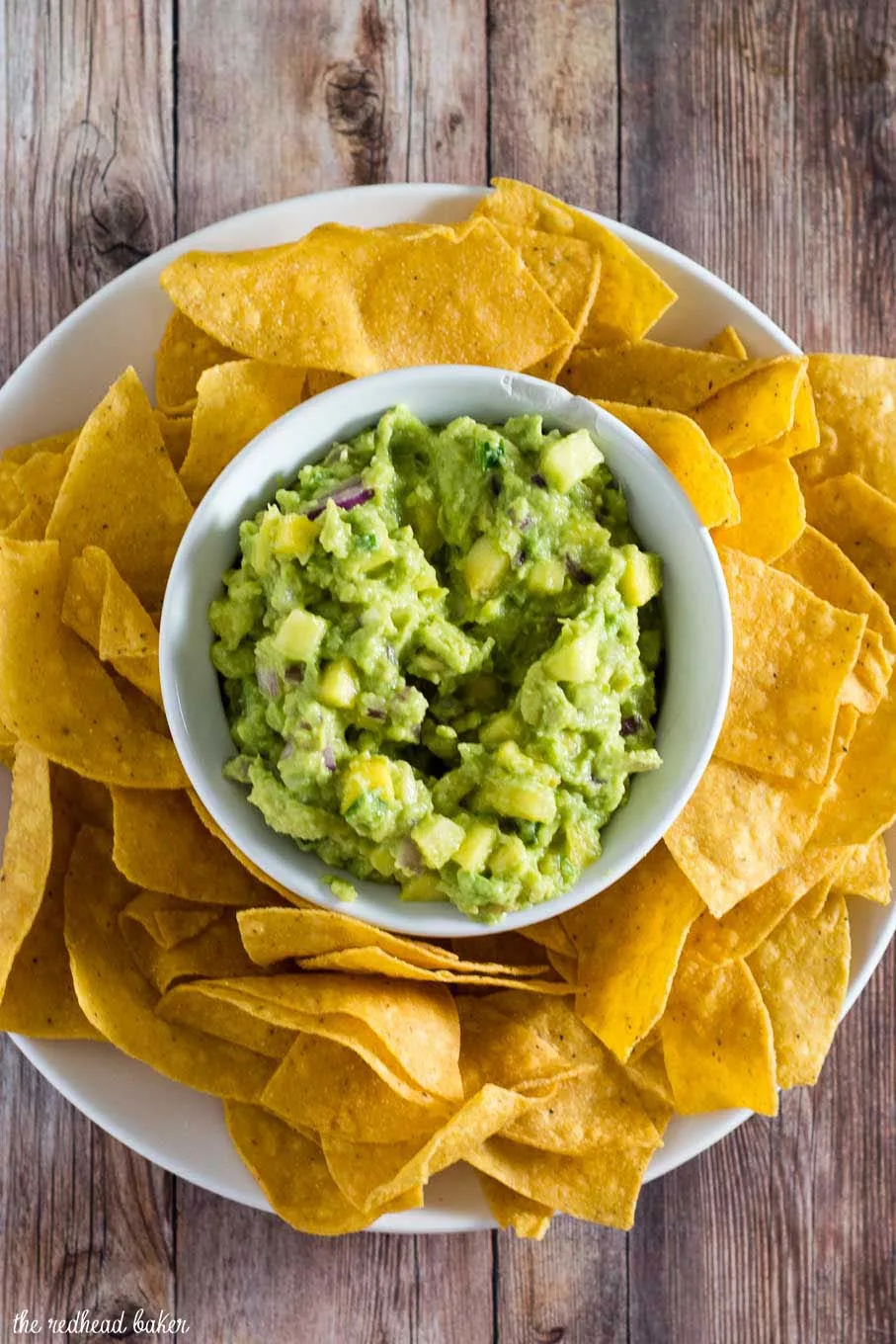 This guacamole is fantastic when eaten right away, but it's even better if it's allowed to sit in the refrigerator overnight, which allows the flavors to infuse together. Place a piece of plastic wrap directly on the surface to prevent browning.
Can't find ripe avocado? Place them in a brown paper bag with an apple or banana for a few days. The ethylene given off from these fruits hastens the ripening process of the avocado. The length of time it will take will depend on how ripe your avocado already was prior to going into the paper bag.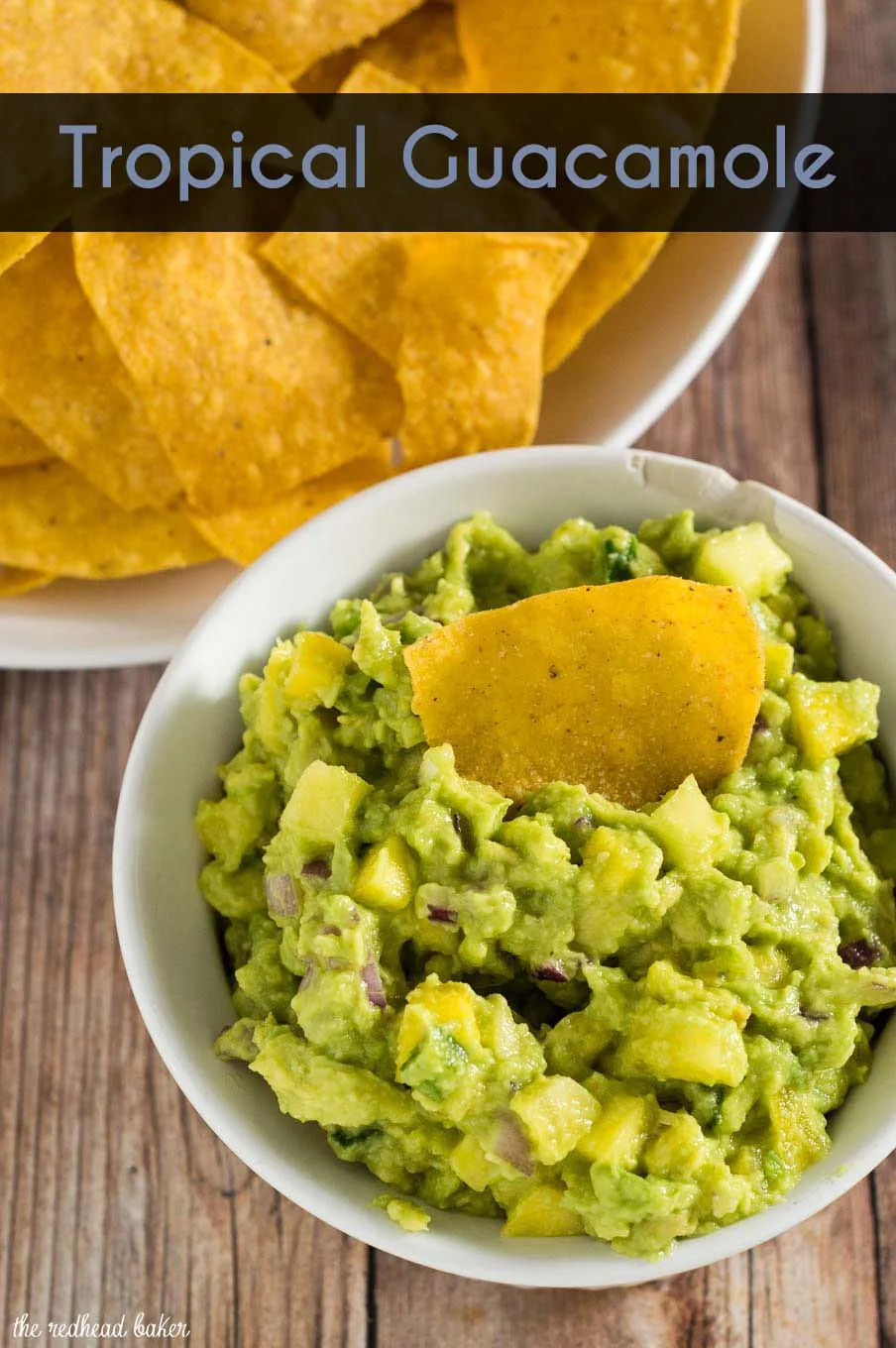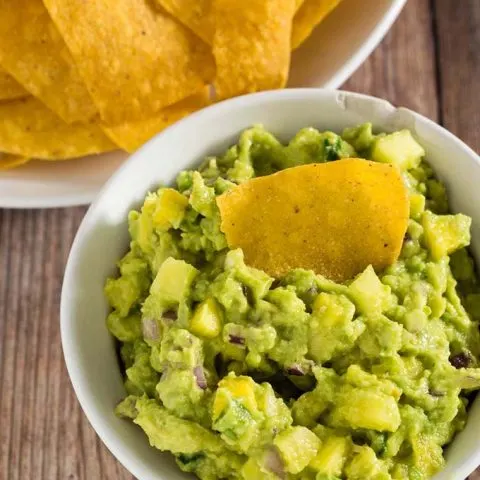 Tropical Guacamole
Ingredients
2 ripe avocados
Juice of 1 lime
1 tablespoon pineapple juice
Kosher salt to taste
⅓ cup red onion, finely diced
½ jalapeno pepper, seeded, finely diced
½ cup mango, finely diced
½ cup pineapple, finely diced
Instructions
Place the avocados in a bowl with a pinch of kosher salt and mash to desired texture. Add the lime and pineapple juices and mash to incorporate.
Add the red onion, jalapeno pepper, mango and pineapple, and stir with a spatula to incorporate. Taste, and add more salt as needed.
Enjoy immediately with tortilla chips, or place a piece of plastic wrap directly on the surface and store in the refrigerator until ready to serve.
Adapted from The Brewer and the Baker
You might also like: