Baking cakes puts me in my happy place. I hope the moist, tender crumb of these cupcakes and the bright citrus filling and frosting will put you in a happy place, too. Compensation was provided by Gallo Family Vineyards via Sunday Supper, LLC. The opinions expressed herein are those of the author, and are not indicative of the opinions or positions of Gallo Family Vineyards.
For as long as I can remember, I've been the family birthday cake baker. Even before I attended culinary school, and even before I realized how much I loved cooking, I baked the birthday cakes, even my own (always boxed yellow cake mix with store-bought chocolate frosting).
Even though my mom doesn't even LIKE cake, she always let me make one, because I enjoyed doing it. And everybody knew my grandmother would complain that there wasn't cake. Woe to you if you cut her too small a slice.
In my tweens and teens, those cakes came from boxed mixes. I can remember my first failure, too. I didn't follow the instructions to beat the batter for a full 2 minutes. "The ingredients are all mixed together. Why do I need to beat it for 2 whole minutes?" And when I tried to take the baked cake out of the pan, the whole thing fell apart.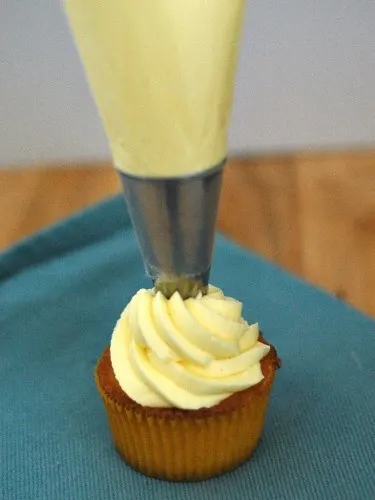 Being a problem-solver, I wanted to find out why. Beating the cake batter for two minutes builds gluten. Gluten is a protein composite found in wheat (flour) that provides the structure that allows the baked cake to hold its weight (and not fall apart).
We didn't have internet access until my later high school years, so I had to turn to books and magazines for research on cooking. When I went to the library to do research for a school assignment, I spent about half of my time there reading about cooking.
As I got older, I started baking from scratch, and in culinary school, I learned that baking is as much science as it is art. There are very precise ratios that go into cakes, cookies, muffins, and pastries. And if you alter the ratio too much, your recipe fails. Ingredients matter, too. If you're going to use baking soda to leaven your baked good, you're going to need something acidic in your dough to get it to rise.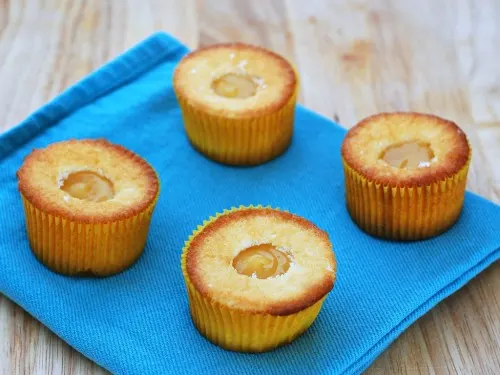 I love being complimented on my cooking and baking. Outwardly, I deflect compliments by saying, "Oh, I just followed the recipe," but inwardly, I'm thrilled. Baking is where I'm confident. Baking is what relaxes me. When I'm stressed out, I bake. My happy place is my kitchen.
I love this cake recipe, because the authors were always the first I turned to when I wanted to learn the "why" behind the recipe. Why do we use these particular ingredients? Why are they added in this order? Why do we use this method? Before there was a whole channel on television devoted to cooking and baking, these cooking magazine authors taught me how to bake.
I've turned their 9-inch layer cake into cupcakes, because I can kid myself, and call it "portion control" (while eating two cupcakes in one sitting). I've filled them with a luscious lemon curd filling, and flavored my absolute favorite frosting, Swiss Meringue Buttercream, with the same lemon curd.
These cupcakes pair beautifully with Gallo Family Vineyard's Chardonnay. This white wine's citrus undertones enhance the lemon filling and frosting, while the cupcakes themselves bring out the subtle notes of vanilla in the wine.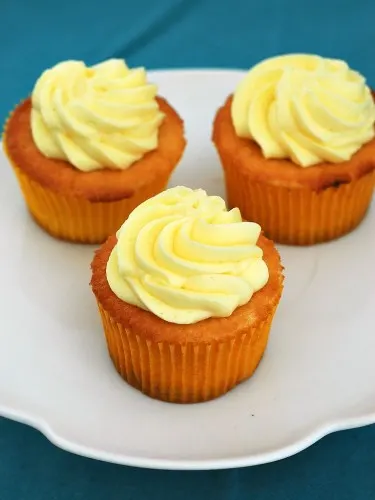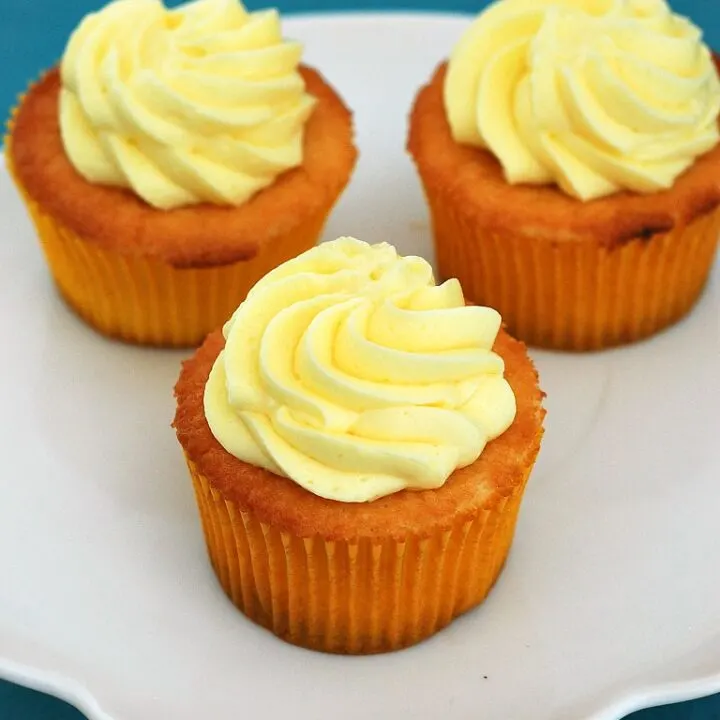 Vanilla Cupcakes with Lemon Curd Filling and Lemon Swiss Buttercream
Ingredients
For the cupcakes:
2¼ cups cake flour, plus more for dusting the pans, 9 ounces
1 cup whole milk, at room temperature
6 cup large egg whites, at room temperature, ¾
2 teaspoons almond extract
1 teaspoon vanilla extract
1¾ cups granulated sugar, 12¼ ounces
4 teaspoons baking powder
1 teaspoon table salt
12 tablespoons unsalted butter, softened but still cool, 1½ sticks
For the filling:
1 cup lemon curd, homemade or store-bought
For the frosting:
9 egg whites
2 ¼ cups sugar
12 tablespoon unsalted butter, softened but still cool
½ teaspoon vanilla extract
¼ cup lemon curd
Instructions
Make the cupcakes: Set oven racks in upper-middle and lower-middle positions. Heat oven to 350 degrees. Line two 12-cup muffin tins with paper liners. Set aside.
Pour milk, egg whites, and extracts into 2-cup glass measure, and mix with fork until blended.
Mix cake flour, sugar, baking powder, and salt in bowl of electric mixer at slow speed. Add butter; continue beating at slow speed until mixture resembles moist crumbs.
Add all but ½ cup of milk mixture to crumbs and beat at medium speed (or high speed if using handheld mixer) for 1½ minutes. Add remaining ½ cup of milk mixture and beat 30 seconds more. Stop mixer and scrape sides of bowl. Return mixer to medium (or high) speed and beat 20 seconds longer.
Use a large scoop to portion batter evenly among paper liners. Arrange pans at least 3 inches from the oven walls and 3 inches apart. Bake until thin skewer or toothpick inserted in the center comes out clean, 15 to 18 minutes.
Let cupcakes rest in pans for 3 minutes, then remove the cupcakes to a wire rack to cool completely.
Once completely cooled, use a ¼-inch round cutter to remove the center of each cupcake (or, use a paring knife to cut a small cone-shaped hole in the center of each cupcake).
Place 1-cup lemon curd in a large pastry bag. Snip off the tip, and pipe lemon curd into each cupcake. Refrigerate until ready to frost.
Make the icing: Place the whites and the sugar in the clean, dry bowl of a stand mixer. Place the mixing bowl over the simmering water (the bottom of the bowl should not sit in the water). Continually whip the egg whites and sugar until heated and the sugar dissolves.
Remove bowl from the water and place on the mixer. Whip until meringue forms soft peaks.
Switch to the paddle attachment. Add the butter, 1 tablespoon at a time, whipping until fully incorporated before adding more. The time it takes to incorporate will get longer and longer as more butter is added.
After all the butter is added, add vanilla and lemon curd and continue beating until the buttercream comes together and looks smooth and creamy.
Use immediately, or refrigerate until ready to use. If using later, allow buttercream to come to room temperature, then beat again before using.
Cupcake recipe by Cooks Illustrated; Swiss meringue buttercream recipe adapted from The Restaurant School at Walnut Hill College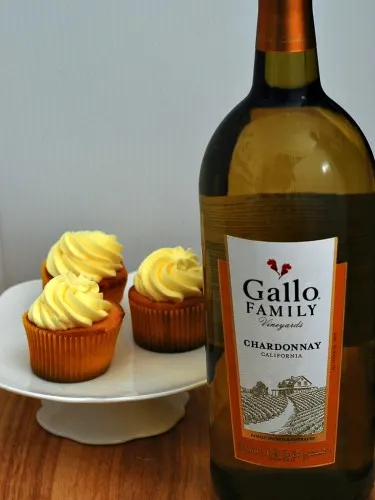 Don't forget to read the other Sunday Supper/Gallo Meals with Memories stories!
Savory Recipes:
Sweet Recipes: