Creamy, delicious frozen hot chocolate is a fun twist on a classic treat. The texture is more like a coffeehouse blended cappuccino beverage than a milkshake.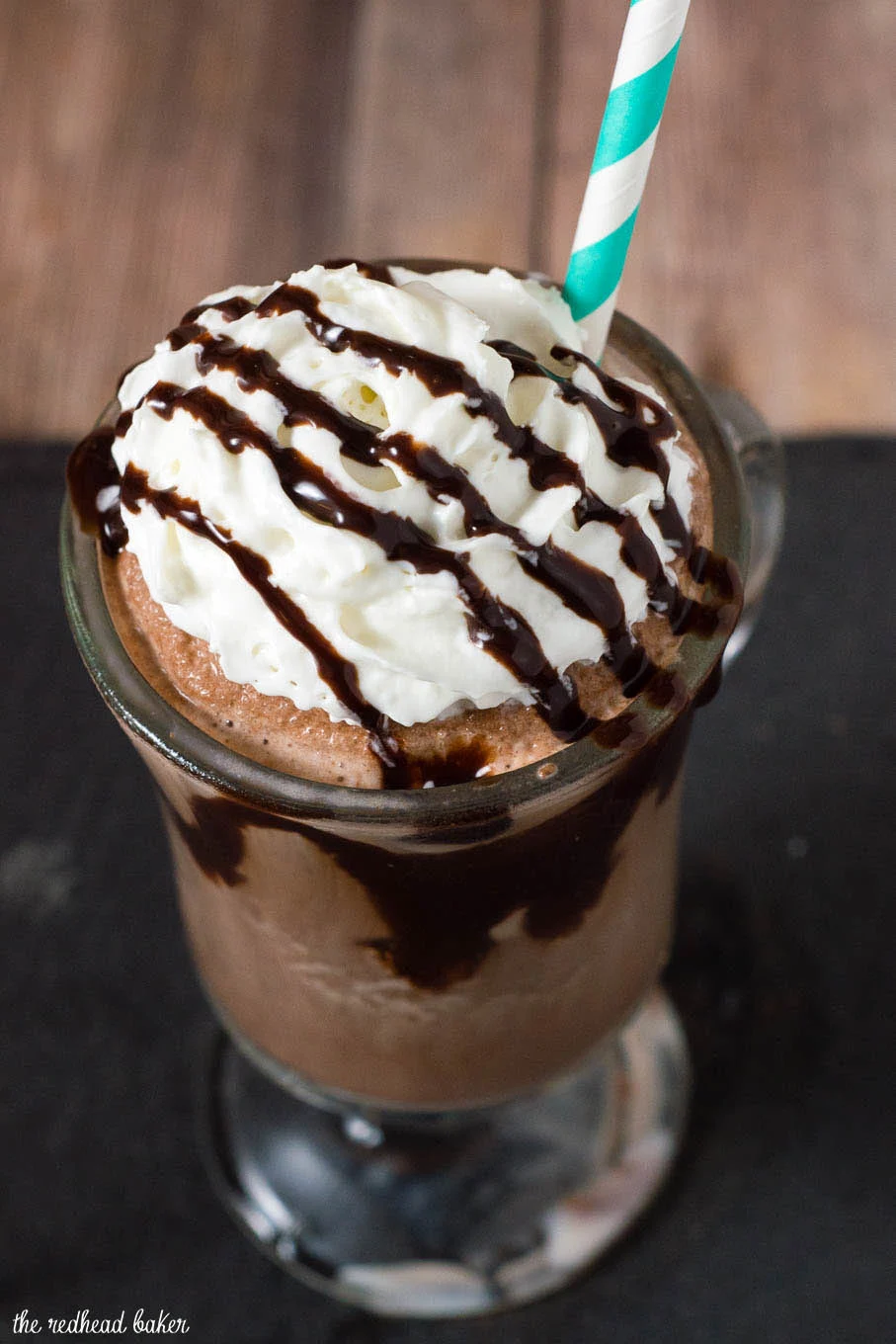 #Choctoberfest is coming to a close. Don't forget to head over to Monday's post to check out the prize packages, and enter to win!
Philly's in that weird weather time of year where it could be 50 degrees, or it could be 80 degrees. Or both in the same week. You're mentally preparing yourself for comfort food, like mac and cheese and braised short ribs, and warming drinks like hot chocolate and mulled cider.
But then Mother Nature decides she's not done with summer yet, and you need to find a way to cool off because you can't really be thinking of turning on the air condition in October, right??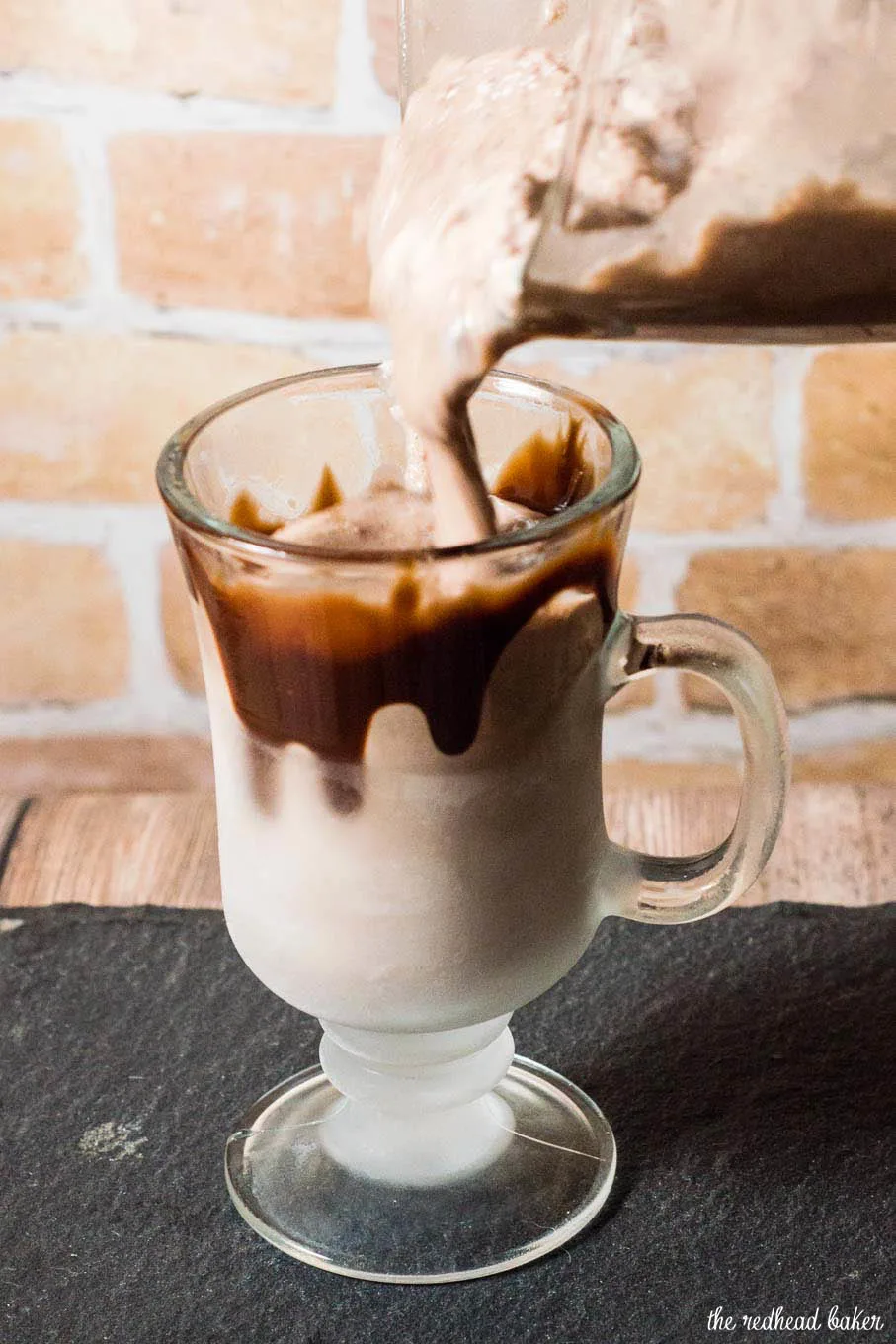 The solution is frozen hot chocolate. You take the hot cocoa mix, the milk that you'd normally warm to mix with the cocoa powder, and blend it with ice. The resulting treat is similar to coffeehouse blended cappuccino drinks.
Top your frozen hot chocolate with the usual whipped cream and mini marshmallows, or with chocolate sauce, chocolate shavings, or even chocolate chips.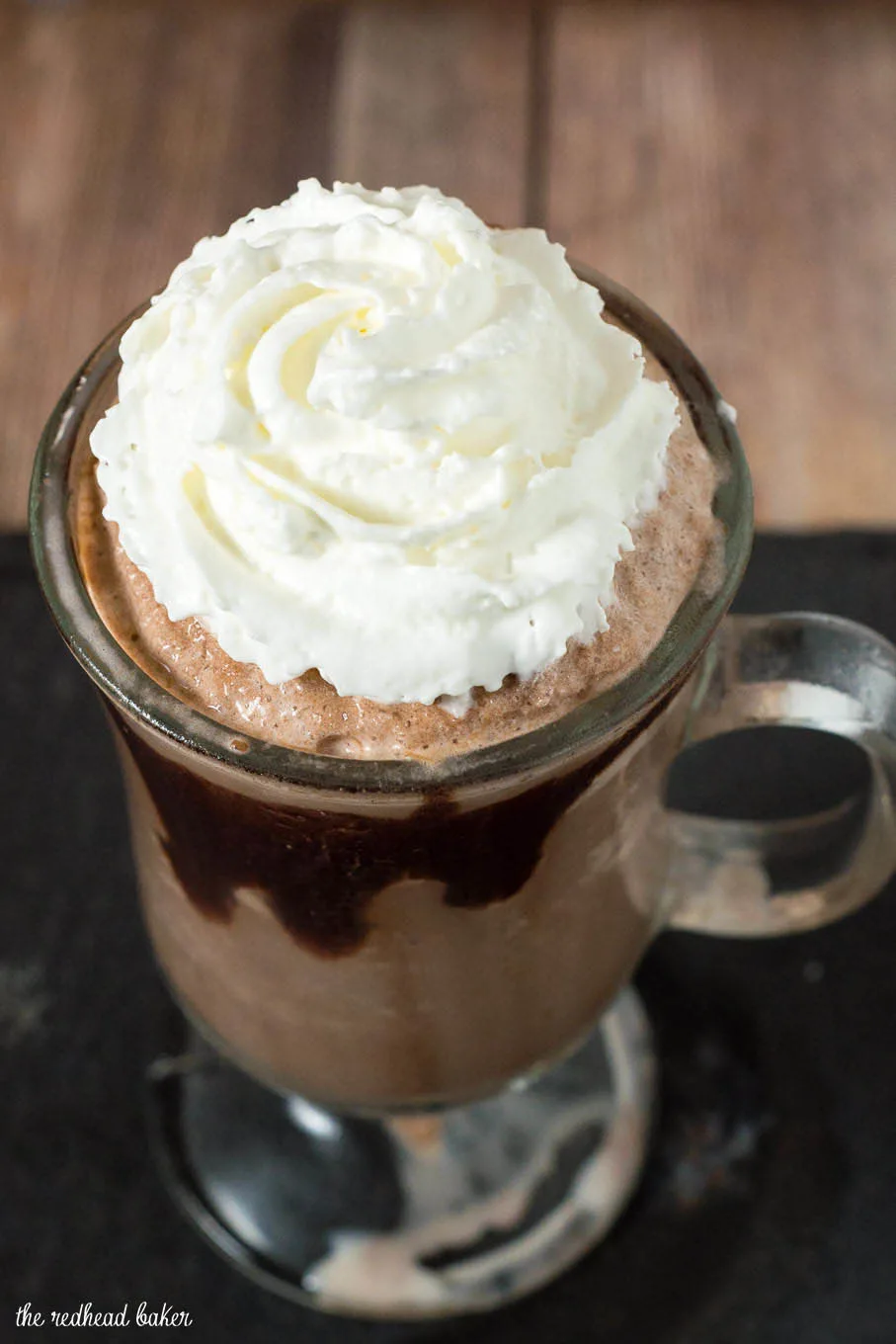 If you don't have hot cocoa mix at home, you can make your own from ¾ of a cup of cocoa powder, a cup of sugar, and a teaspoon of salt. Stir together and store in an airtight container at room temperature. Measure the tablespoon and a half from that mix for your frozen hot chocolate. To make a traditional cup of hot chocolate, use 2 tablespoonfuls per 8 ounces of milk or water.
Adults can spike their frozen hot chocolate just as you would with a regular cup of hot cocoa. Add a shot of Bailey's, creme de cacao, hazelnut liqueur, Kahlua, whipped cream vodka, or peppermint schnapps!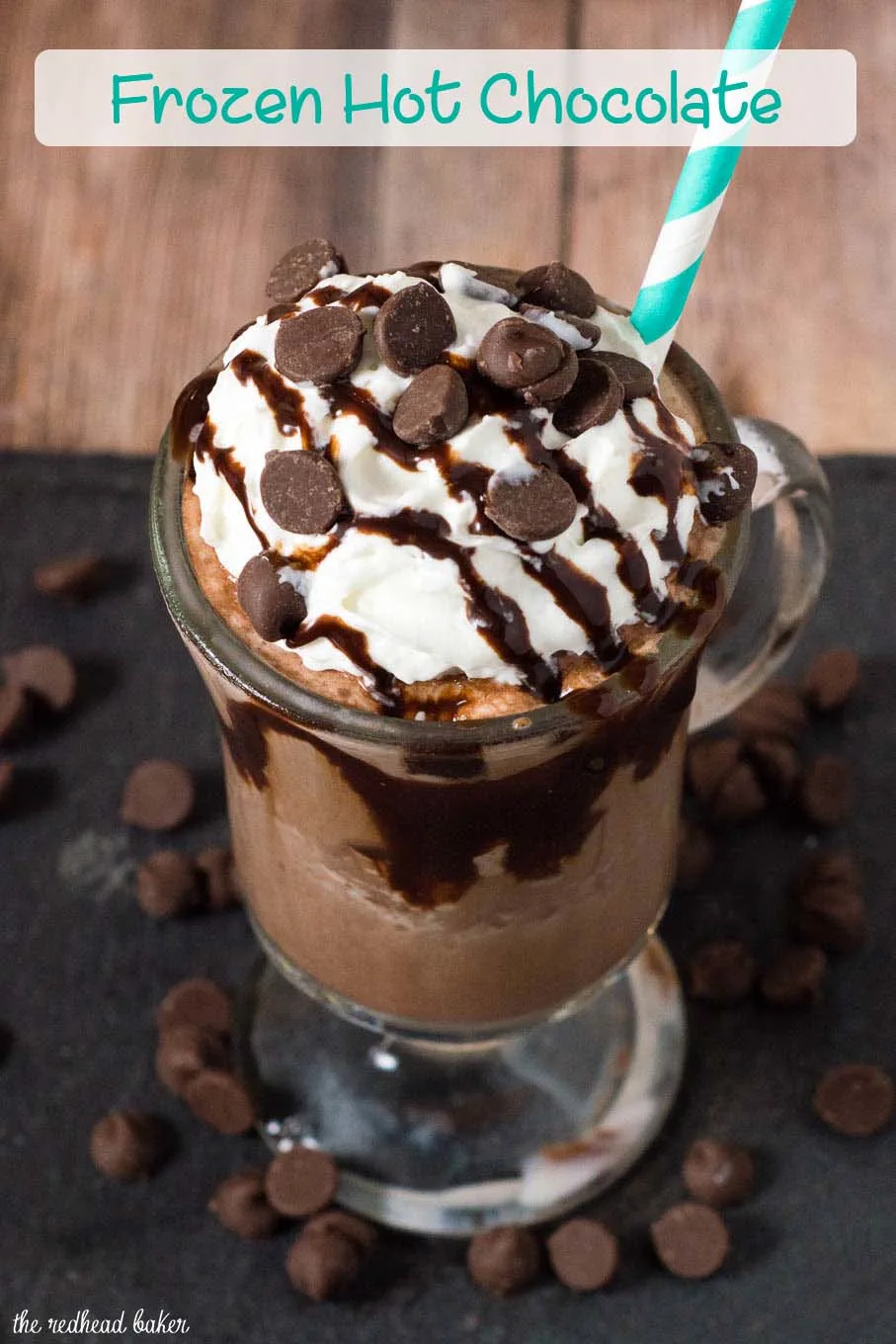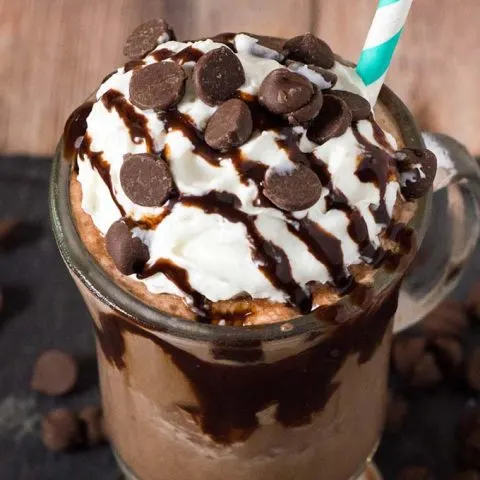 Frozen Hot Chocolate
Ingredients
1 ½ cups crushed ice
1 cup whole milk
1 ½ tablespoon hot cocoa mix
4 tablespoon chocolate syrup
Whipped cream
Instructions
Chill two six-ounce mugs in the freezer.
Place the ice, milk and hot chocolate mix into a blender. Blend for 1 minute on highest speed until thoroughly combined.
Drizzle 1 tablespoon of chocolate sauce around the rim of each of the chilled mugs. Pour the frozen hot chocolate into the two glasses.
Top with whipped cream, then drizzle on the remaining chocolate sauce.
Serve immediately.