Two years old.
Nearly 3 feet tall. Almost 30 pounds. Obsessed with cheese and fruit (just like Mommy!). Loves trains, cars, trucks and buses. Loves to read books, his favorites being "Pajama Time" by Sandra Boynton and the "I Spy" series.
We celebrated Liam's second birthday with a small party. We chose the "Very Hungry Caterpillar" theme because it is one of Liam's favorite books.
If you're unfamiliar with the story, a tiny caterpillar hatches from an egg, hungry. On Monday, it eats through one apple; on Tuesday, two pears; on Wednesday, 3 plums, etc., before gorging himself on Saturday on fair foods like ice cream, cake, cherry pie, sausages, watermelon and lollipops. The book helps children learn to count, learn the names of different foods, learn the days of the week, etc.
I had grand, Pinterest-inspired plans to match all the decor to the colored polka dots in the book, and serve foods inspired by the ones eaten in the book.
Then life happened, and Dave reminded me that no one would notice if I scaled the plans back a bit (not to mention that if I did make everything on my list, we'd have had WAY TOO MUCH FOOD!).
So, I made Liam's cake (my favorite chocolate cake) with easy vanilla buttercream frosting and a fondant caterpillar on the top, but didn't have time to hand-sculpt each of the foods out of fondant. We had some sweets inspired by the book, and then we had some awesome barbecue pulled chicken that my mom made (which does not appear in the book).
There were two other book-themed foods: I made cherry hand-pies, and since I knew I'd have trouble finding fresh watermelon in November, Dave made Rice Krispie Treats colored and shaped like watermelon, with chocolate chips for seeds. They were a huge hit!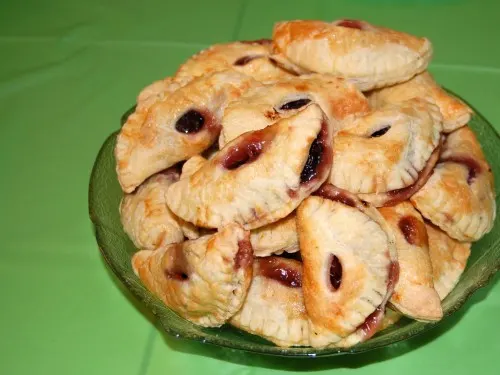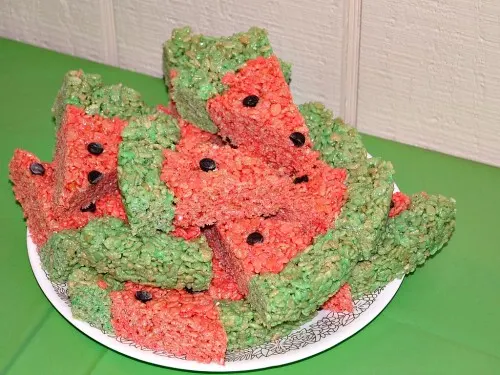 Other things I had planned to make (or buy, in the case of the lollipops), but didn't get around to doing:
Salted caramel apples
Miniature cupcakes
Oversized lollipops, as favors
Oh, well. Liam had a fantastic time, and received so many wonderful gifts, it was still a great day!