Snack on these easy Philly cheesesteak sliders, loaded with beef, fried onions, and provolone cheese at your next football party!
As summer (sadly) comes to an end, football season starts, which means tailgates and football parties! Our event today is all about football food.
I live in an area that loves their football (Philadelphia), and I turned our city's most popular sandwich -- the cheesesteak -- into bite-sized sliders ideal for a football party.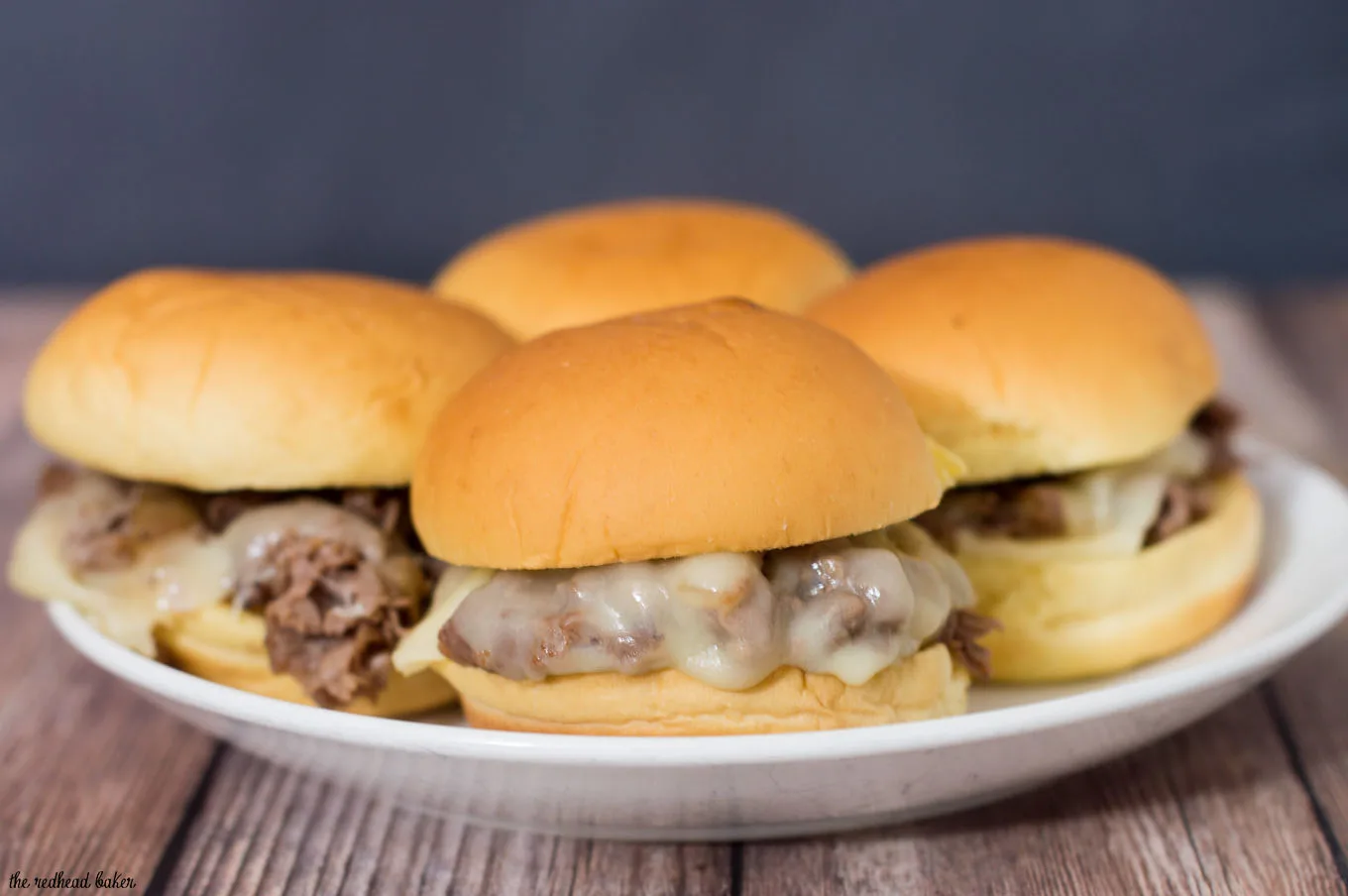 I started by sauteeing an onion. You can order a cheesesteak "wit" or "witout" (meaning with or without fried onions), but I really recommend including the onion because it adds flavor to the beef.
Cheesesteaks are most often made with shaved rib-eye beef, but to make these easier since most people don't have the means at home to shave beef, I used sliced roast beef from the deli section.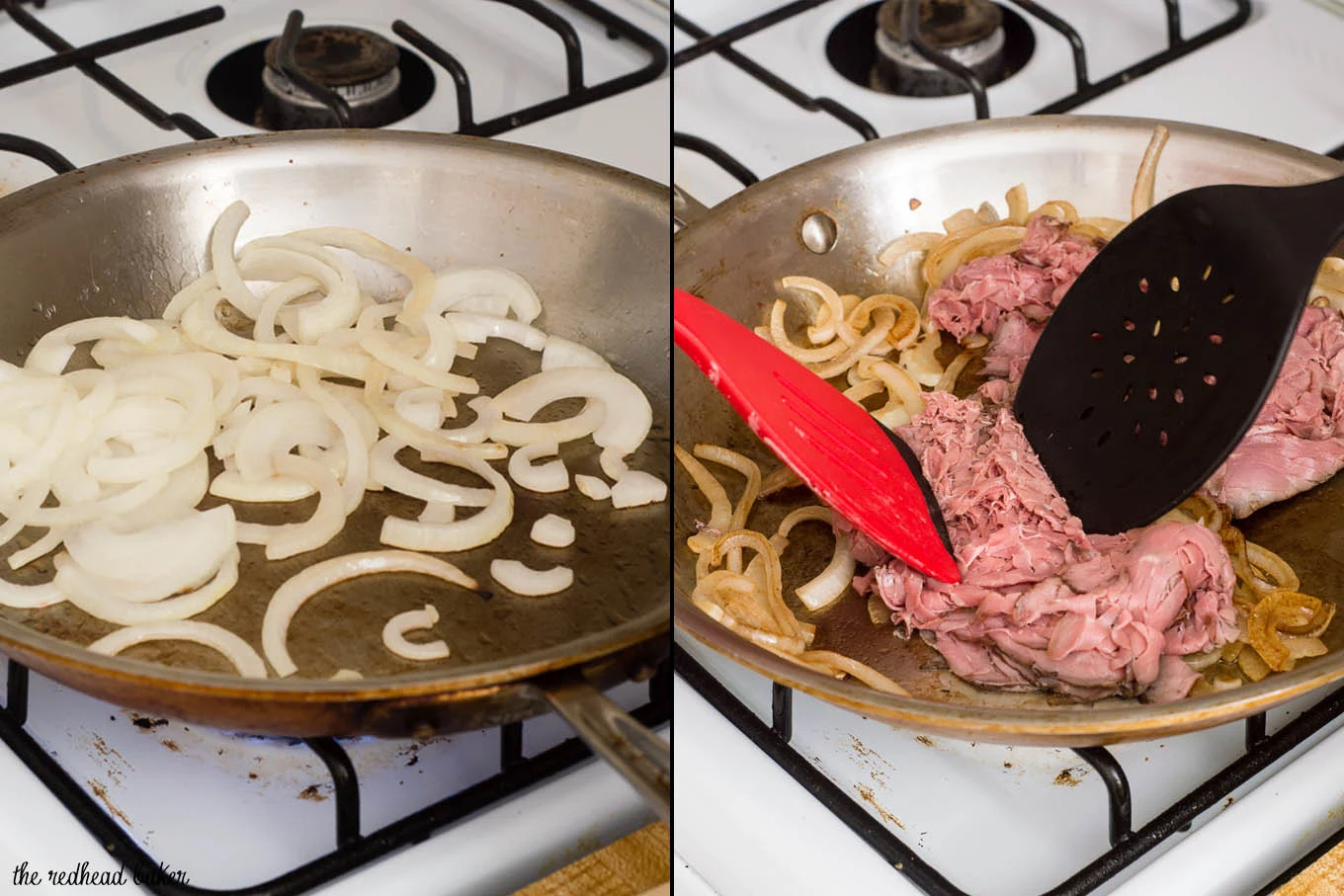 Finally, the cheese. For some reason, a lot of non-Philadelphians think that Cheez Whiz is the classic cheese on a cheesesteak. Well, the cheesesteak pre-dates the invention of Cheez Whiz, so, no. Provolone and American cheeses are most popular on a cheesesteak sandwich. Cheddar would also taste great, but most real Philly cheesesteak shop don't offer it.
These are so easy, yet so delicious, so I hope you'll make a batch for your football party this season!
Pin this recipe for Philly Cheesesteak Sliders for later!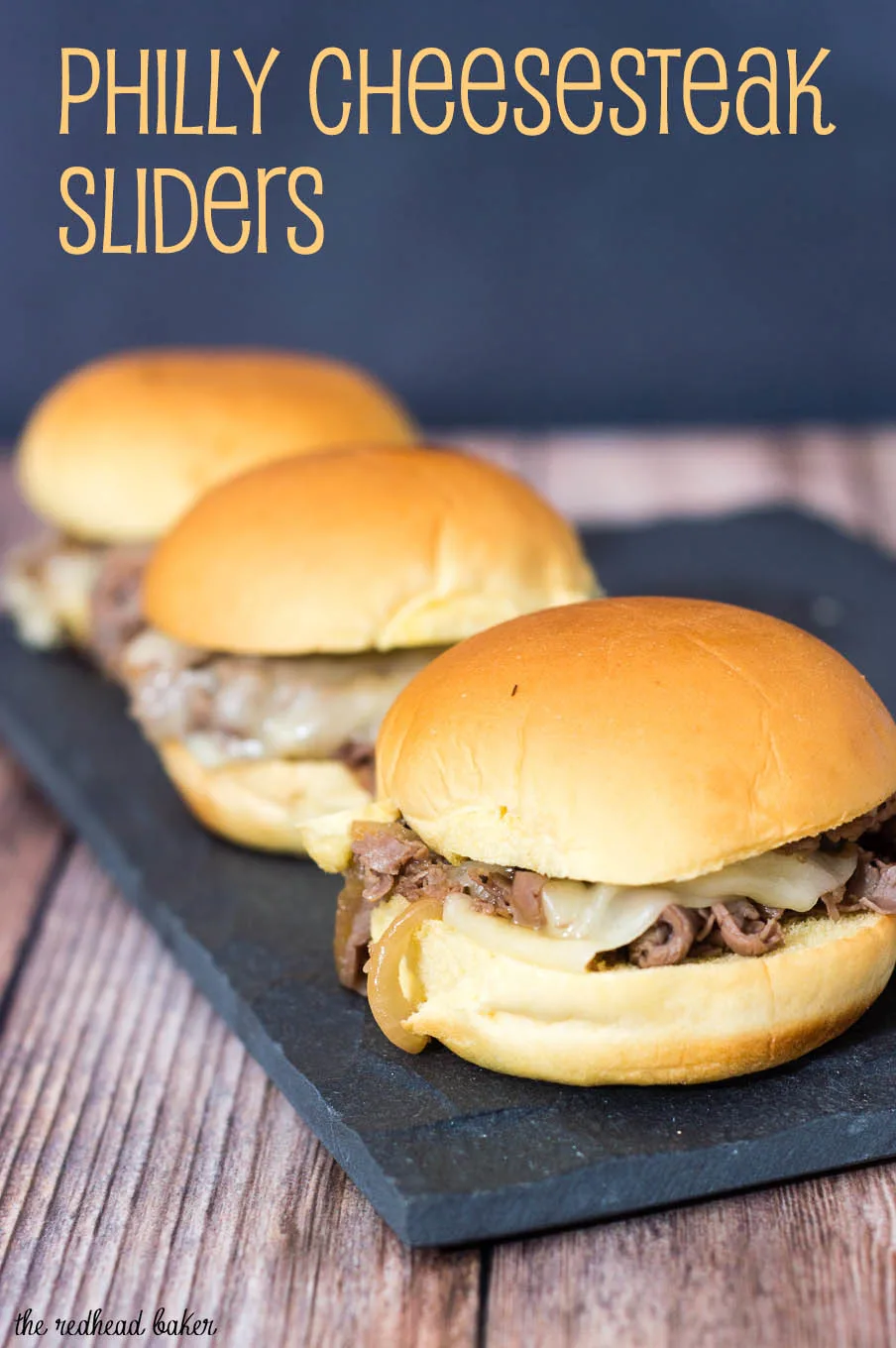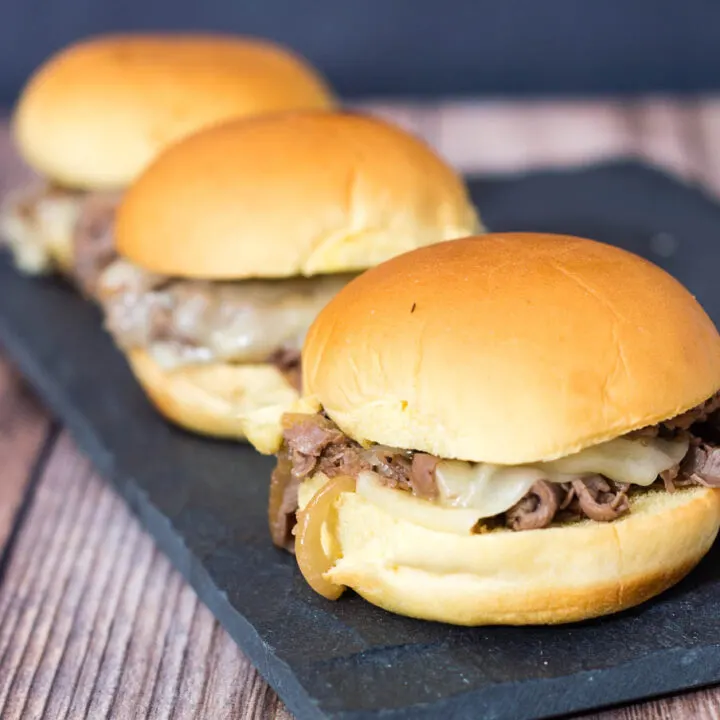 Philly Cheesesteak Sliders
Ingredients
2 tablespoon canola oil
½ white or yellow onion, sliced thin
1 lb deli roast beef (very rare, sliced as thin as possible)
6 oz sliced provolone cheese
12 slider buns
Instructions
Heat the canola oil in a large skillet over medium-high heat. Add the onion slices and cook until softened and starting to caramelize, about 6 mintes. Season with salt and pepper.
Add the roast beef to the skillet, and using two spatulas, pull the slices of beef apart to shred as it cooks, mixing it with the onions, until the beef is no longer pink.
Turn the heat under the skillet to low. Spread the cheese slices over the beef and onion mixture and cover the skillet until the cheese melts.
Divide the beef mixture among the slider buns, and arrange the sliders on a serving tray.
Recipe by The Redhead Baker
Discover more #SundaySupper Football Food Ideas for Game Day!
Appetizers
Main Dishes
Side Dishes
Desserts