This shop/post has been compensated by Collective Bias, Inc. and The Coca-Cola Company, all opinions are mine alone. #SummerRefreshment #Peapod #CollectiveBias
Nothing says summer more than pork ribs marinated in Hawaiian flavors like pineapple juice, soy sauce and ginger. This recipe will easily feeds the crowd at your next summer get-together.
One of my favorite things about summer are the cookouts, parties, and other summer get-togethers. Put some food on the grill, spread out some sides on a table, and pour some refreshing summer drinks, and I'm a happy girl!
I love hosting these summer get-togethers but I don't always have time to go shopping for all the ingredients I need. Enter Peapod, a grocery delivery service. Peapod is convenient, competitively priced, and offers fresh, quality products. Once you've added all of your items and check out, you can choose to pick up your order or have it delivered. You choose a delivery window, and Peapod will send you emails and/or texts to let you know when you can expect your order.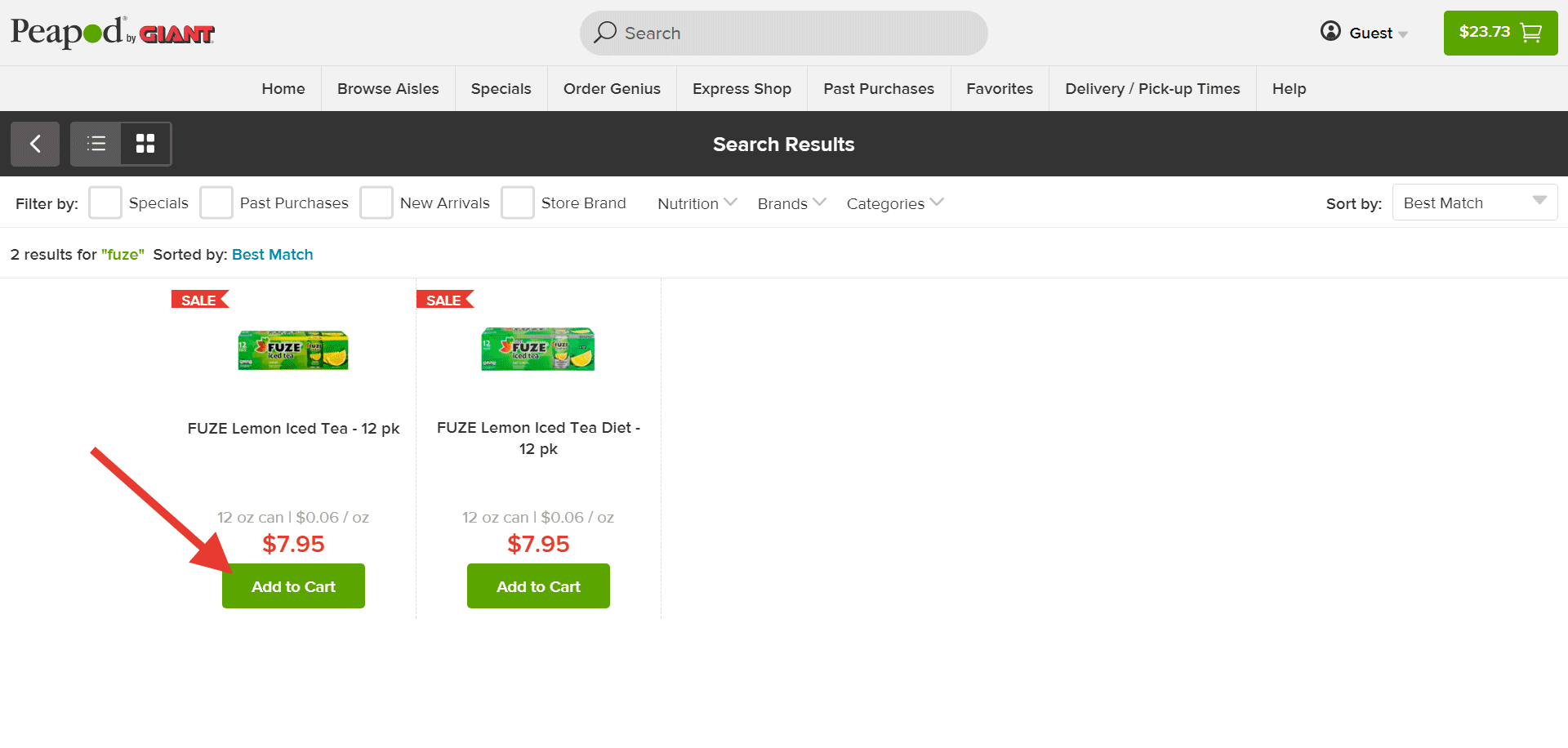 Think entering your shopping list into Peapod is time-consuming? Use Peapod's Express Shop: enter your whole list, separated by commas, and click continue. Peapod will import your list, and display items matching the first item on your list. Choose one to add to your shopping cart, then click the arrow to move on to the next item in your shopping list.
If you're new to Peapod, you can get $20 off your first order, and free delivery for 60 days! I was able to get all of the ingredients I needed for these Hawaiian-style pork ribs, plus side dishes like coconut rice and fresh sweet corn on the cob, plus refreshing summer drinks like FUZE® tea and Minute Maid® Lemonade, for a summer picnic with my family.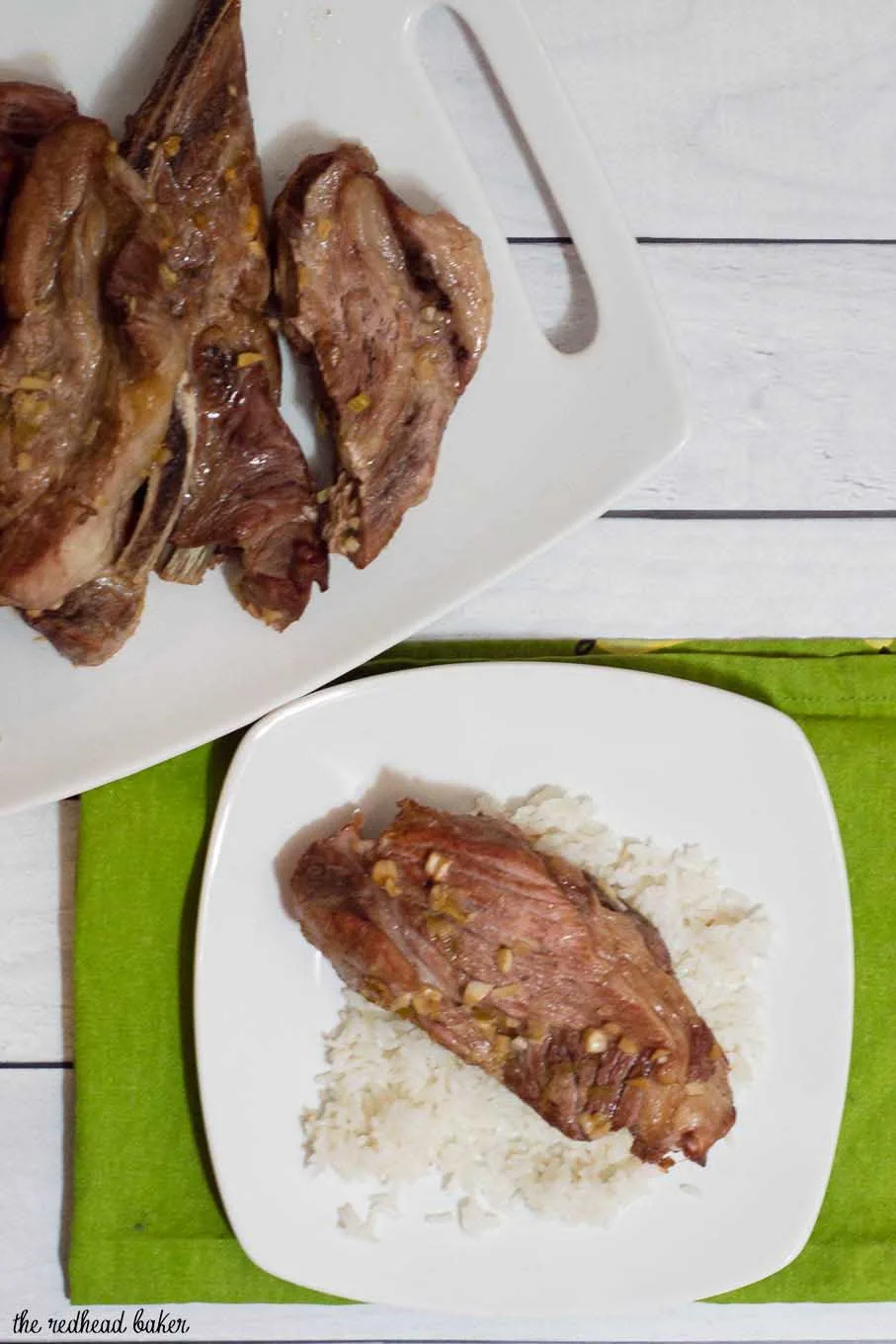 These pork ribs have been a hit with my family for quite some time. They are marinated overnight in Hawaiian flavors like pineapple juice, fresh ginger and soy sauce, then slow-roasted in the oven for maximum tenderness. Coconut rice with fresh mango adds more tropical flavor to the meal.
Corn on the cob isn't a traditional Hawaiian side dish, but you can add tropical flavor by making a cilantro-lime compound butter, and offering it alongside the corn: beat together 4 ounces (8 tablespoons, or 1 stick) of softened unsalted butter, a ¼-cup of chopped cilantro, half a teaspoon of lime zest and a teaspoonful of salt. Form the mixture into a log, wrap in plastic wrap and refrigerate until ready to use.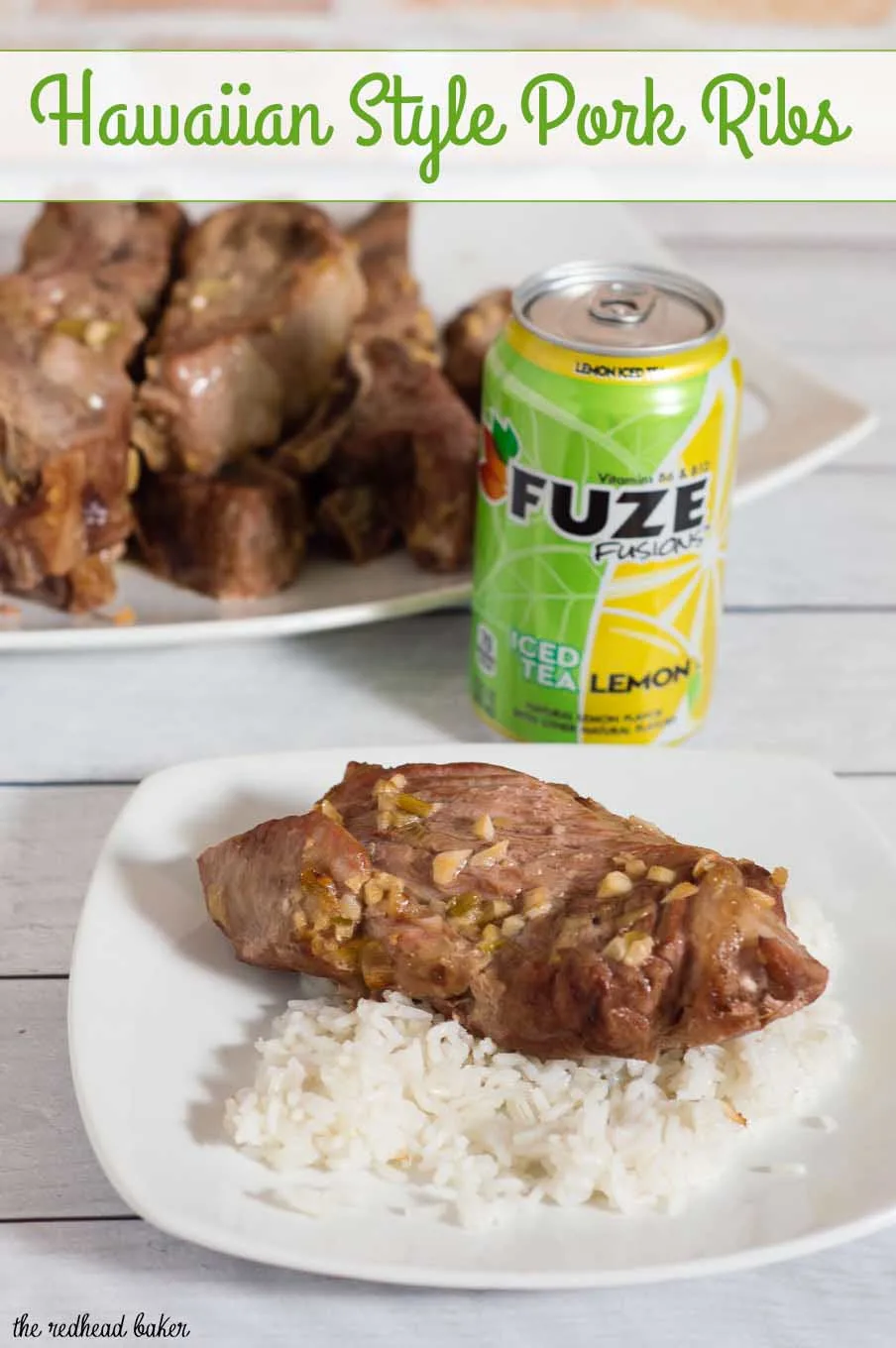 Hawaiian Style Pork Ribs
Ingredients
4 lbs bone-in country pork ribs
3 cups pineapple juice
¼ cup brown sugar
½ cup soy sauce
2 tablespoon rice vinegar
¼ cup minced fresh ginger
5 cloves garlic, minced
6 green onions, finely sliced, white and light green parts only
Salt and pepper
Instructions
Divide ribs into two gallon-size plastic bags.
In a large bowl, whisk together the pineapple juice, brown sugar, soy sauce, rice vinegar, ginger, garlic and green onions. Divide the mixture between the two bags.
Press out as much air as possible, seal the bags, and place them in a 9x13 baking dish. Place the baking dish in the refrigerator overnight.
Preheat oven to 350 degrees. Line a baking dish with tinfoil. Remove the ribs from the marinade and place in the prepared pan. Discard remaining marinade. Cover the baking dish with foil and cook the ribs for 90 minutes to 2 hours, until they reach an internal temperature of 145 degrees.