S'mores in donut form — are they for breakfast or dessert? Baked vanilla donuts are iced in marshmallow glazed, then dusted in graham cracker crumbs and a chocolate drizzle.
It's What's Baking time again, and this round is hosted by Kate of Kate's Recipe Box, and our theme this time is donuts! I looooove donuts. A round-up of recipes by all What's Baking participants will be posted soon, so check her blog frequently!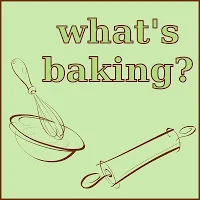 Baked donuts are scarily easy to make at home, provided you have a donut baking pan. Some baked donut recipes follow a mixing method similar to muffins; however, these vanilla donuts follow a mixing method similar to cake. No electric mixer is required, so this would be a really easy recipe for kids to make (with adult supervision).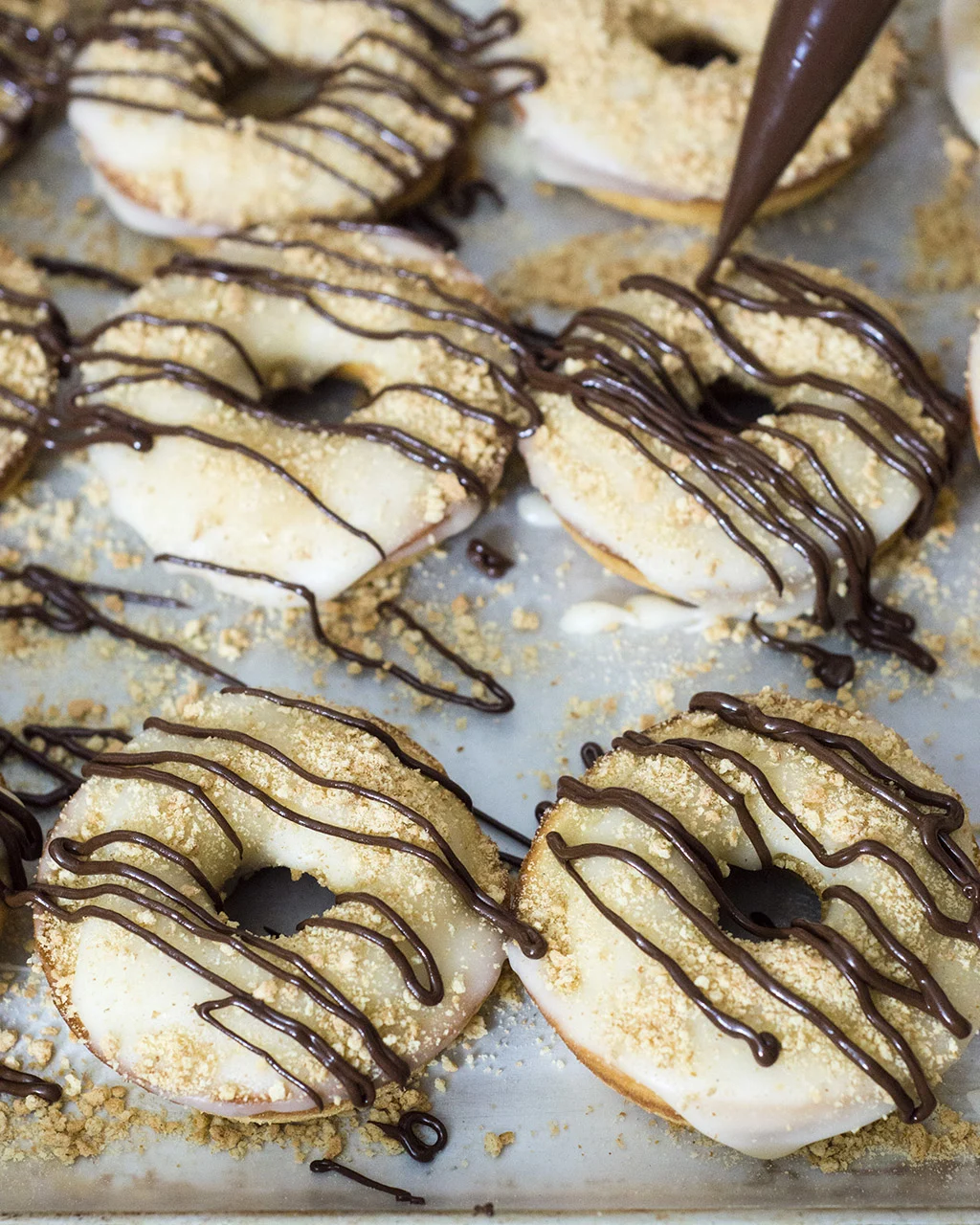 No, there's nothing particularly "s'mores-y" about vanilla donuts. The toppings are where the s'mores come into play. The glaze is flavored with melted marshmallows, then topped with graham cracker crumbs and melted chocolate. Melting chocolate chips for drizzling is really easy. Fill a plastic, disposable piping bag about ⅔ full with chips. Twist the top closed, and fold it under the bag. Place the bag in the microwave. Heat on high for 90 seconds, stopping every 30 seconds to squeeze the bag and the chips inside. Once fully melted, snip the tip and you're ready to drizzle!
These would be a fun, indulgent wake-up treat for a sleepover party, or a fun snack for all ages, any time of day!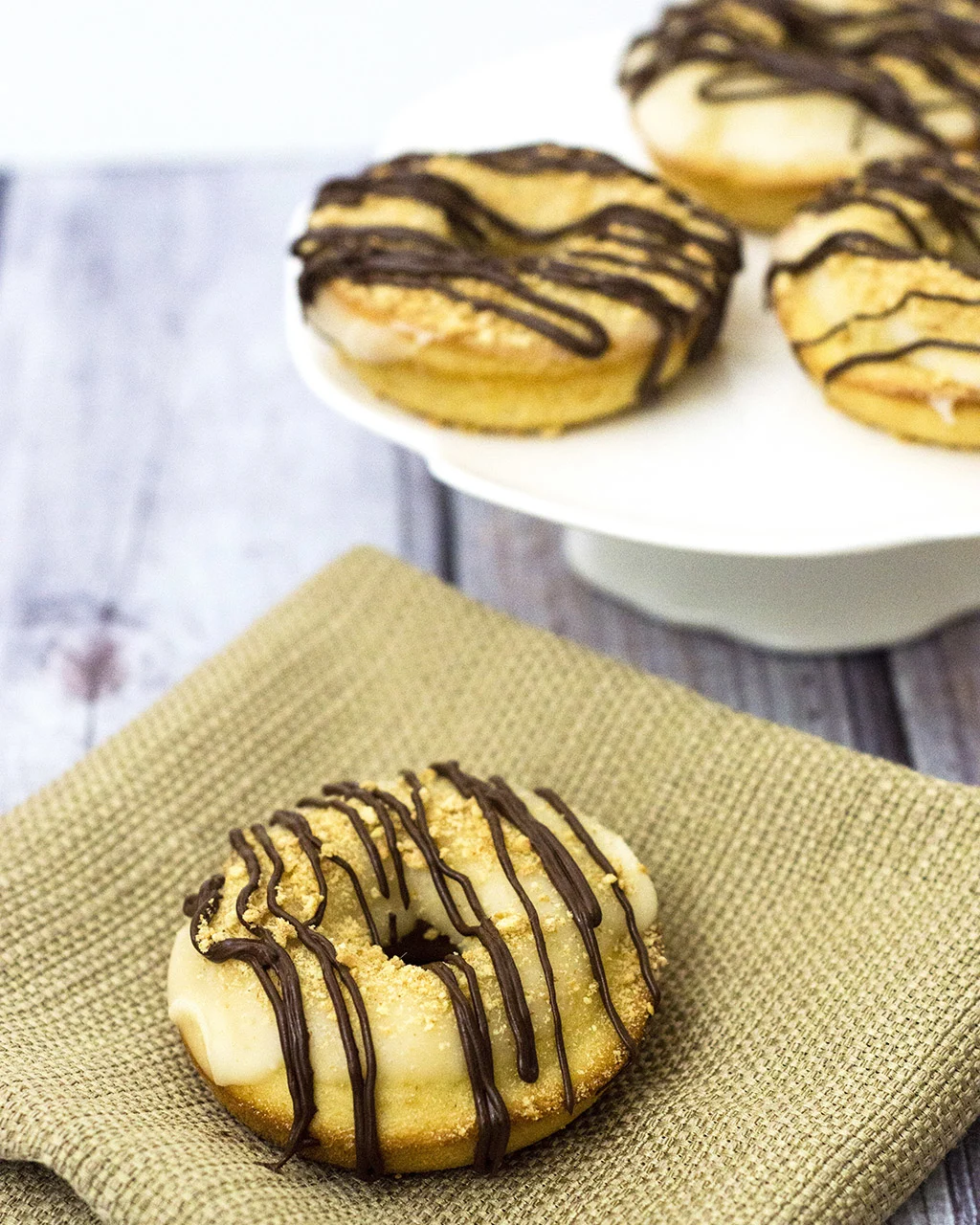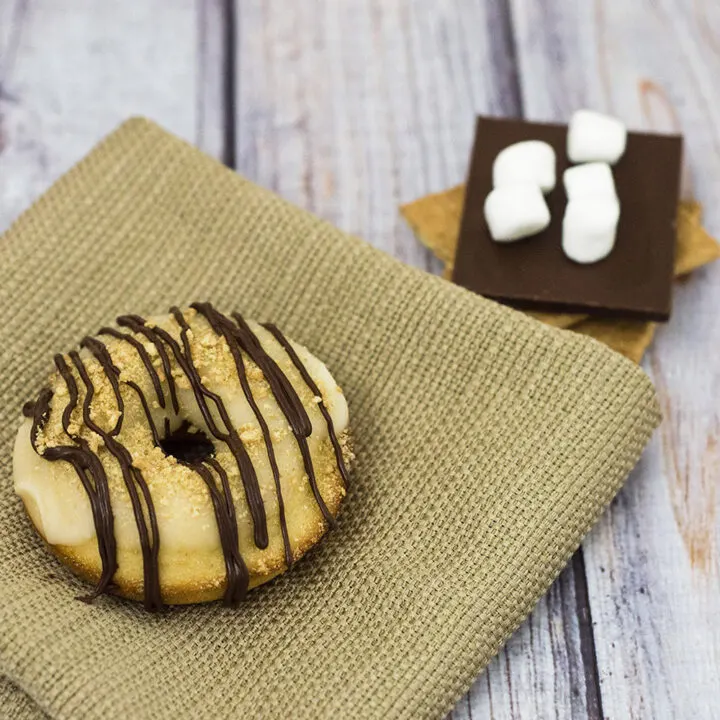 S'mores Donuts
Ingredients
For the donuts:
2 ⅔ cups unbleached all-purpose flour, 11 ⅝ oz
1 ½ teaspoon baking powder
¼ teaspoon baking soda
¾ teaspoon salt
¼ cup unsalted butter, melted
¼ cup vegetable oil
¾ cup + 2 tablespoon granulated sugar
1 tablespoon vanilla extract or 1 tablespoon vanilla bean paste
2 large eggs
1 cup milk
For the glaze:
1 1 cups ⁄2 confectioners' sugar
1 teaspoon . vanilla extract
1 teaspoon ⁄8 . kosher salt
3 tablespoon . unsalted butter
2 cups mini marshmallows
1 teaspoon to 2 milk, if needed
For the topping:
Finely crushed graham crackers
¼ cup semisweet chocolate chips
Instructions
Preheat oven to 425 degrees. Grease the wells of a doughnut pan with nonstick cooking spray and set aside (use more than one pan if you have them, or bake in batches).
In a mixing bowl, whisk together the flour, baking powder, baking soda and salt until evenly distributed, set aside.
In a separate large mixing bowl, beat together melted butter, vegetable oil, and sugar until smooth, about 1 minute. Blend in eggs one at a time then mix in vanilla extract or paste.
Add ⅓ of the flour mixture to the egg mixture, whisking gently just until combined. Add half of the milk, and mix again just until combined. Repeat with another third of the flour mixture, then the remaining half of the milk, and the last third of the flour.
Spoon or pipe the batter into the prepared doughnut wells, filling them about ¾-inch full. Bake in preheated oven 7 - 8 minutes, or until golden brown around the edges. Transfer to a wire rack to cool.
Have a dish of graham cracker crumbs near a wire rack.
Mix sugar, vanilla, and salt in a bowl. Melt butter and 1⁄4 cup water in a 2-qt. nonstick pan over medium-high heat. Add marshmallows; stir until completely melted, 1–2 minutes. Whisk into sugar mixture. Whisk in milk, a teaspoonful at a time, if the glaze is too thick.
Dip a donut in the marshmallow glaze and set on a wire rack. Sprinkle graham cracker crumbs over the glaze, then place on the wire rack for the glaze to set. Repeat with each donut, sprinkling the graham cracker crumbs over the glaze before it sets.
Once the glaze has set, warm the chocolate in the microwave or over a double boiler, just until it melts. Place in a piping bag, and drizzle over the tops of the donuts.
Adapted from Cooking Classy