It's recipe swap time again, hosted by A Taste of Home Cooking. This round was a Blogger's Choice swap, meaning I was assigned a blog, and could choose any recipe from that blog to make.
I was assigned Christine's Kitchen Chronicles. We were in the midst of a cold snap, even had our first measurable snowfall of the season, so I was in soup kind of mood. I scrolled past some that were too similar to ones I'd already made. Then I found an old post for loaded baked potato soup. I asked The Mister if the recipe interested him, to which he responded, "Um, YEAH!"
It was even more delicious than I thought it would be. I could probably have thinned it out a bit more by adding a little extra chicken broth, but that's personal preference. Serve this soup topped with your favorite baked potato toppings!
[gmc_recipe 948]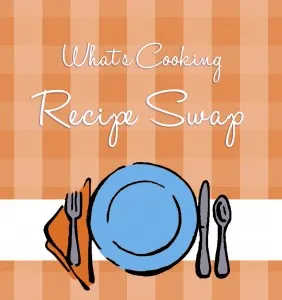 Check out what other bloggers made for the swap!